Lily James Despairs of Dating Apps
Lily James Has "Despaired" of Dating Apps as She Confesses Her Biggest Turn Off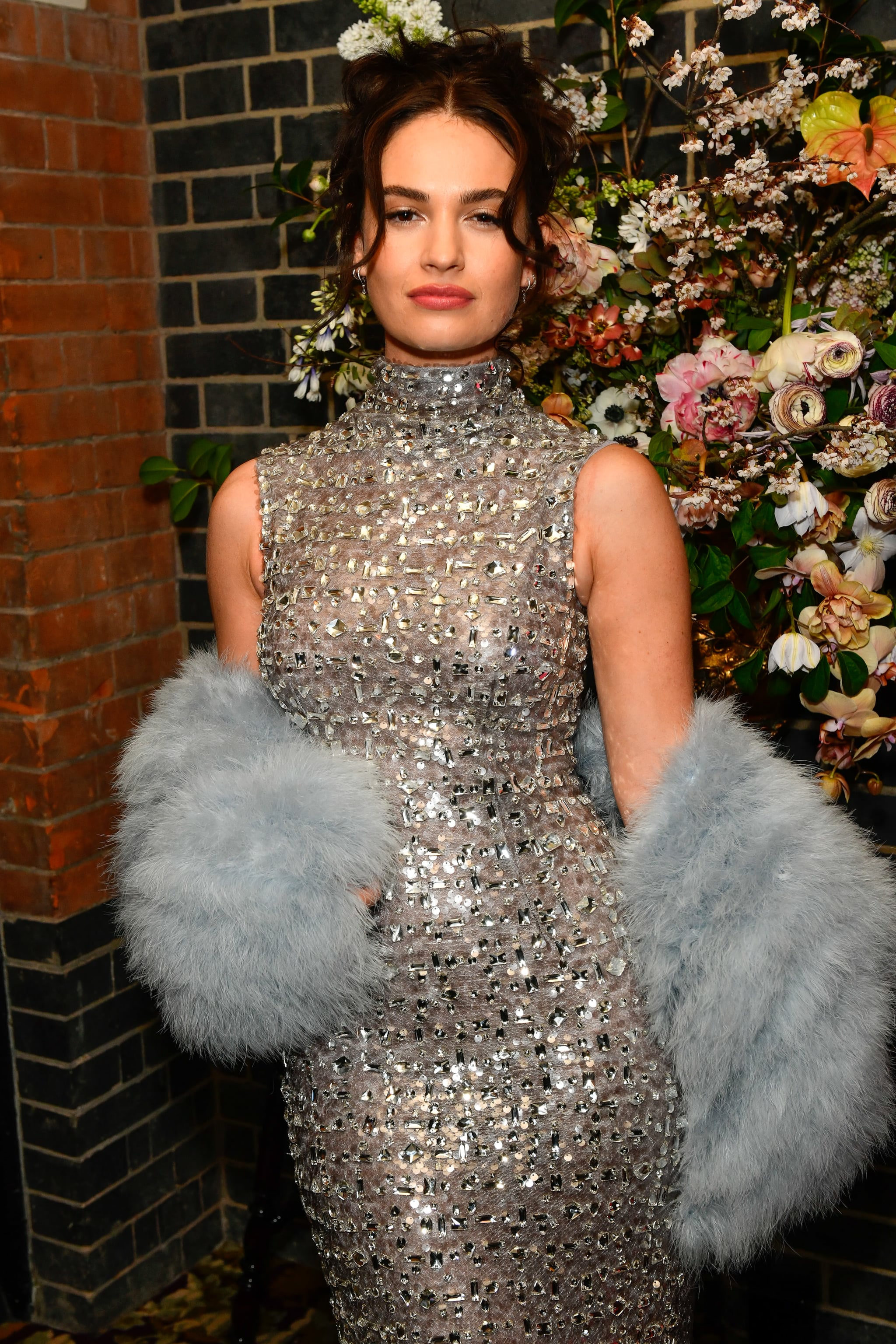 You might assume celebrities don't need to use dating apps, but Lily James has been having a browse lately only to discover they are, in fact, "rubbish". The actor appeared on the Capital Breakfast Show on 27 Feb. to discuss her new rom-com, "What's Love Got To Do With It?", in which she stars alongside Emma Thompson and Shazad Latif, where she was asked about her unlucky-in-love character and the cringe moments in her own love life.
"I cringe at most things I do! I've been a sort of serial relationshipper, so I've not had any crazy dating stories, however I did go on my mate's Hinge the other day and I just despaired. I mean come on!" she said of the popular dating app. "The guys, they were rubbish. I'm sure some of the girls are crap too, but men are worse. There's a line in the film where my character is looking at this guy and he's got a sentimental quote and she's like, 'He's fit enough that I'll overlook the sentimental quote', which is 'every day is a new rainbow' or whatever. That would be a bit of a turn off for me."
The "Pam & Tommy" star is reportedly newly single, having recently split with her boyfriend, Queens of the Stone Age musician Michael Shuman, after two years together. When confirmed by hosts Sian Welby, Roman Kemp, and Chris Stark that "sentimental quotes are out" for her, James added: "Not on the first look at someone, [I need] a bit of banter. I sound like I'm on Love Island!"
While dating apps might not be offering her soulmate, James is sure to have plenty of admirers after her string of show-stopping red carpet outfits she's worn of late. From her plunging white BAFTAs gown to her cutout red dress at the Golden Globes, James is certainly on our crush list. We'll just keep the sentimental quotes to a minimum.