Lindsay Lohan Gives Birth to Her First Child
Lindsay Lohan Gives Birth to First Child: "The Family Is Over the Moon in Love"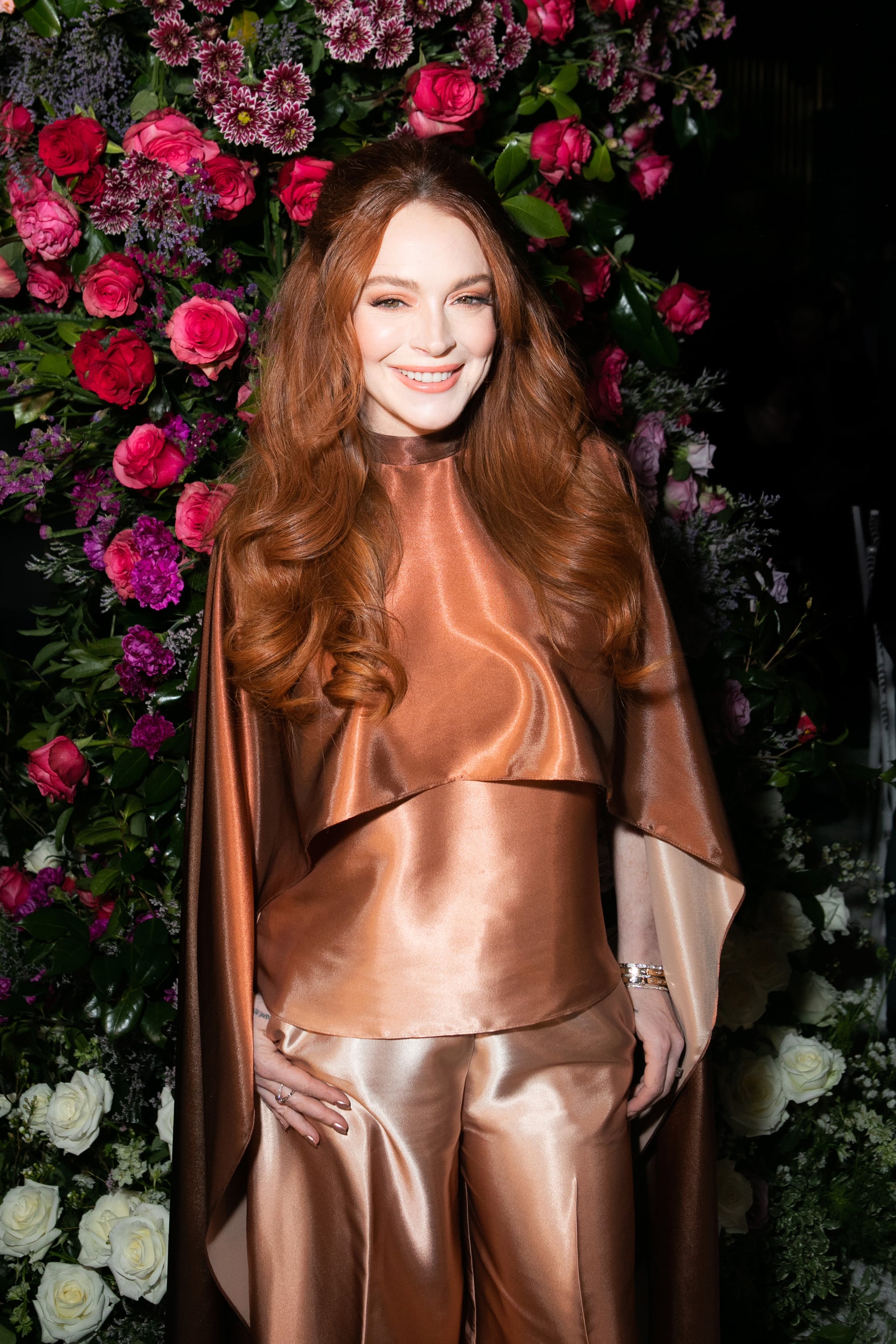 Lindsay Lohan is officially a mum! On 17 July, the 37-year-old actor's rep confirmed to POPSUGAR that Lohan and her husband, Bader Shammas, welcomed "a beautiful, healthy son named Luai." The rep added: "The family is over the moon in love." The news comes after the actor announced her pregnancy back in March and a year after Lohan revealed that she and Shammas had tied the knot.
Leading up to her baby's birth, Lohan kept the public in the loop on her pregnancy journey, posting an occasional baby bump selfie on Instagram. The new mum's friends and family — including siblings Aliana and Dakota Lohan — also threw her a baby shower a month after she revealed that she was expecting.
Some of Lohan's fellow celeb friends also congratulated her on her new bundle of joy before she gave birth — including her "Freaky Friday" costar Jamie Lee Curtis, who wrote in an April Instagram post, "My friend and film daughter @lindsaylohan is growing up! So thrilled for her. What a mama she will be."
And she wasn't the only one excited about Lohan's motherhood journey. The actor's mum, Dina Lohan, told People back in March that she's "literally over the moon" about her grandchild. "I'm so happy, I can't stop smiling," she said. "It's incredible. We're just so excited. It's just such a beautiful thing for my child! And I love babies. Who doesn't?"