Love Is Blind's Jessica Batten Expecting Her First Child
"Love Is Blind" Star Jessica Batten Is Expecting Her First Baby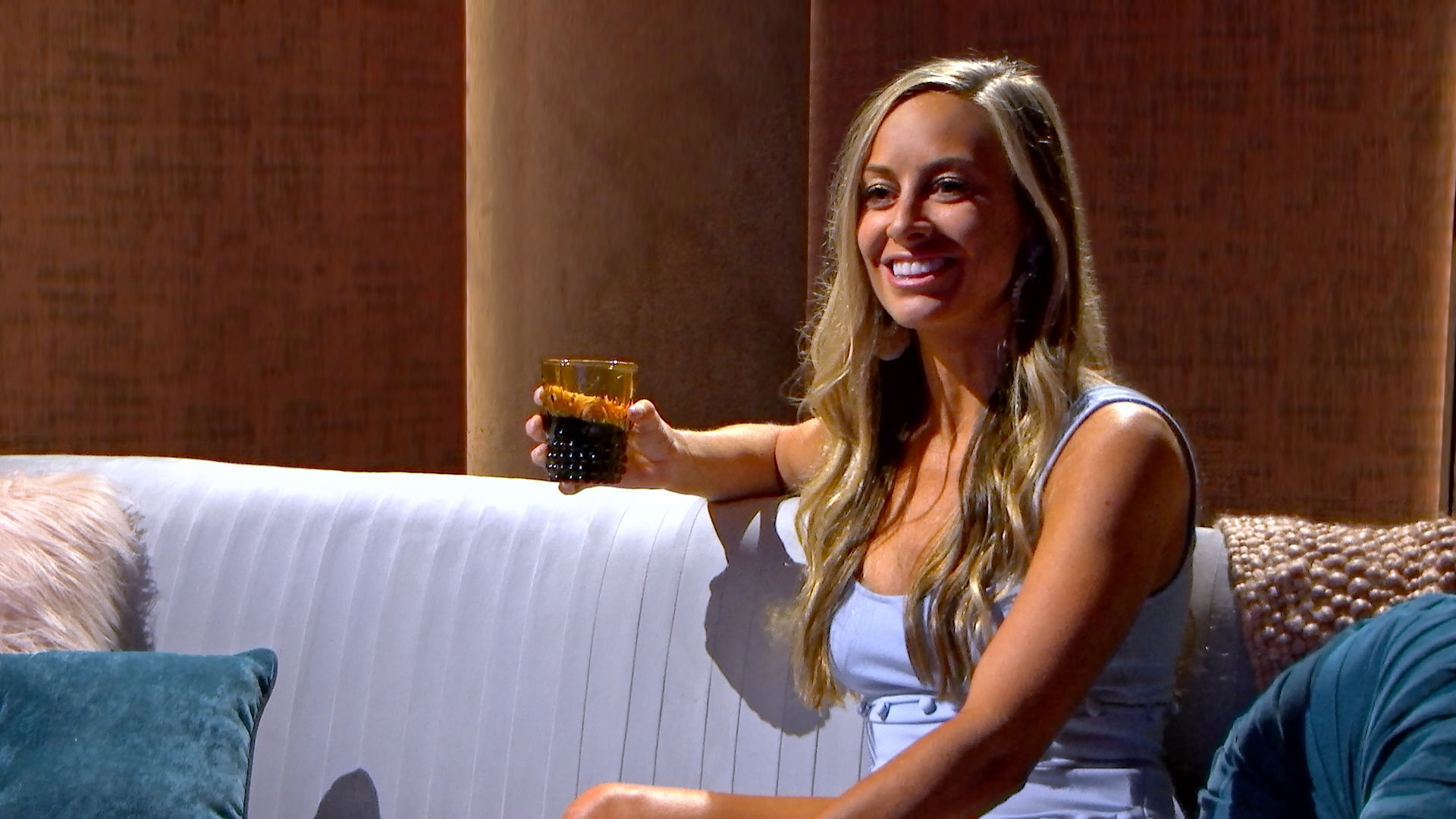 Image Source: Netflix
Some happy news in the "Love is Blind" universe: season one contestant Jessica Batten is pregnant! On 5 Jan., the reality star announced she was expecting her first child with husband Benjamin McGrath via Instagram. Alongside a series of photos of the couple framing Batten's pregnant belly with a heart, the reality television alum wrote, "New Year, Same Me, New Mom!" She went on to share that the baby was due in early June. "Sending the best wishes and blessings your way in 2023," she said. "We're excited and humbled to share we will welcome our baby into the world and into our growing family."
Batten, who now works at a tech startup, met McGrath, a California-based doctor, in March 2020. McGrath reached out to his now-wife on Instagram after watching her on the Netflix show. They got engaged in September 2021, and tied the knot in an intimate ceremony in Santa Barbara, California, in August 2022. Batten is already a stepmum to McGrath's two kids, Poppy and Ethan, from a previous relationship.
During "Love Is Blind" season one, Batten connected with both engineer Matthew Barnett and fitness trainer Mark Cuevas, though she ended up getting engaged to the latter. Her love triangle with Barnett and Amber Pike eventually led to her split from Cuevas, in which she famously said "I don't" at the aisle. Barnett and Pike are still together, having recently celebrated their fourth wedding anniversary, while Cuevas married now-wife Aubrey Rainey in September 2022 after welcoming his second child with her in February 2022.
Fellow costars flooded Batten's exciting Instagram announcement with congratulations messages. Season one's Giannina Gibelli wrote, "Omggggg yayyyy congrats!!" while Kenny Barnes commented, "No way! Congratulations!!!" Lauren Chamblin from Batten's season also added, "Ahhhh this is so exciting!!! Congrats."