Lupita Nyong'o Honours Chadwick Boseman 3 Years After Death
Lupita Nyong'o Posts Throwback Photo of Chadwick Boseman: "Fills Me With So Much Joy"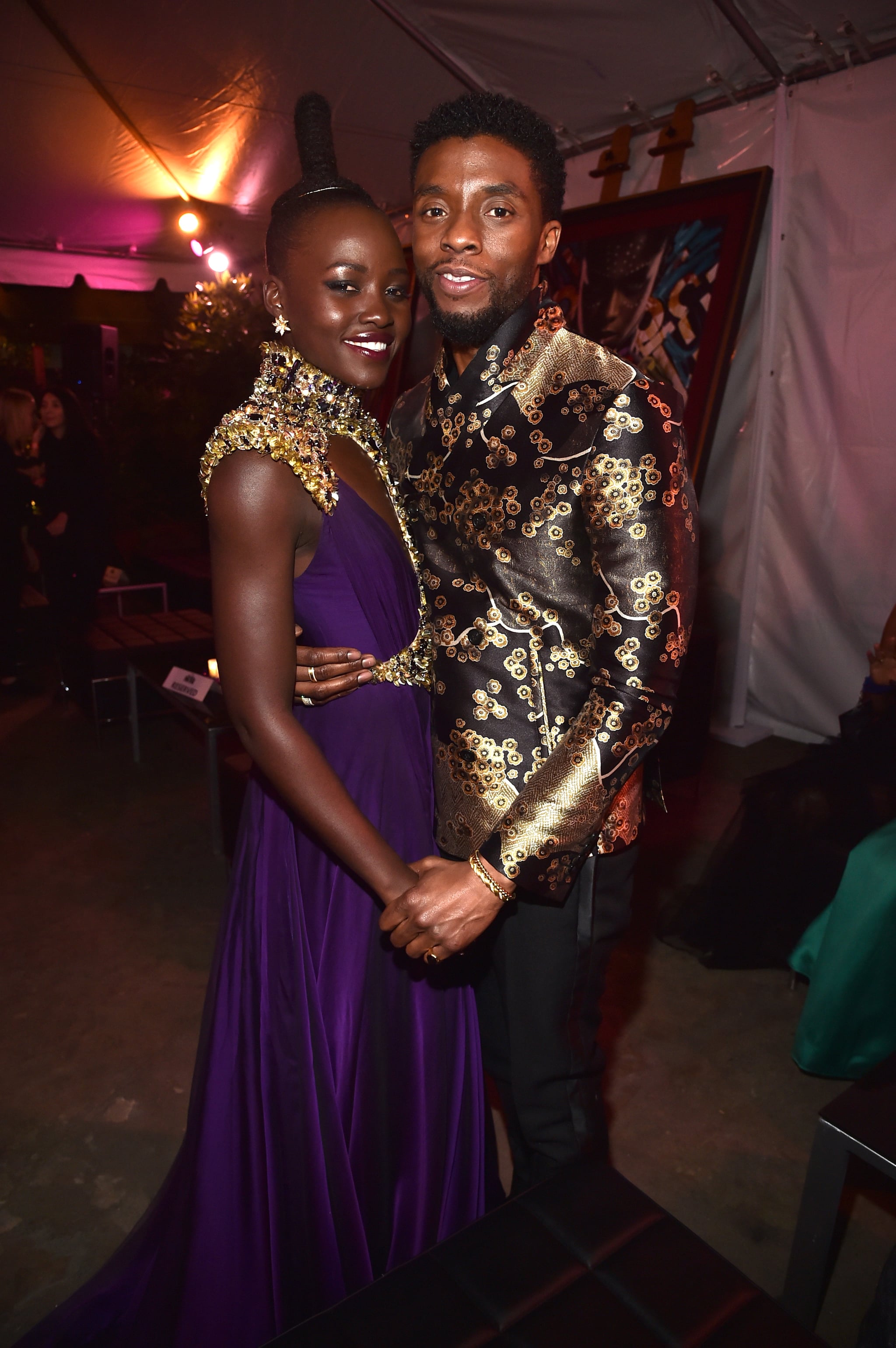 Lupita Nyong'o is remembering Chadwick Boseman on the third anniversary of his death. "Three years ago today, I experienced a singular pain at the news of @chadwickboseman's death," she wrote on Instagram on 28 Aug. "The confusion was so profound that it took months to trust the feeling of joy again."
Sharing a black-and-white snap of Boseman, Nyong'o explained, "This is a photo I took on film at the airport as we arrived in South Korea in 2018. We had just learned to do the baby heart with our fingers. Here Chadwick was adding his suave flare 😊. We spent a glorious 72 hours there, and the memory fills me with so much joy."
Nyong'o concluded her tribute to Boseman by writing, "Death is hard to understand, maybe even harder to accept. But the love generated from the life he lived will fuel every anniversary marking his absence. Chadwick may no longer be in our photos, but he will always be in our hearts."
Boseman died on 28 Aug., 2020, after a silent battle with colon cancer, leaving behind his wife, Simone Ledward Boseman. He was 43 years old. In the years since, Boseman has been celebrated with a slew of tributes, posthumous accolades, and kind words from his loved ones and fellow stars. Speaking to POPSUGAR in November 2022, the "Black Panther: Wakanda Forever" cast spoke about honouring their late costar during and after filming the sequel movie.
Nyong'o said, "When he passed away, we were all wondering how to move forward," while Danai Gurira added, "This is what Chadwick would've wanted. He would've wanted us to continue the legacy that he built." The blockbuster film, which largely focuses on losing Boseman's T'Challa and the actor himself, Nyong'o said, helped the cast and crew grief the loss of both figures. "What they did is they embraced the truth," she explained. "We'd lost Chadwick Boseman and so they had us as Wakandans losing T'Challa and asking the question, 'How do you move forward when you experience such loss and tragedy in your life?'"
Boseman is set to be honoured with a star on the Hollywood Walk of Fame in 2024.