Fun Facts About Martha Stewart
Martha Stewart's Sports Illustrated Cover Isn't the First Time She's Made History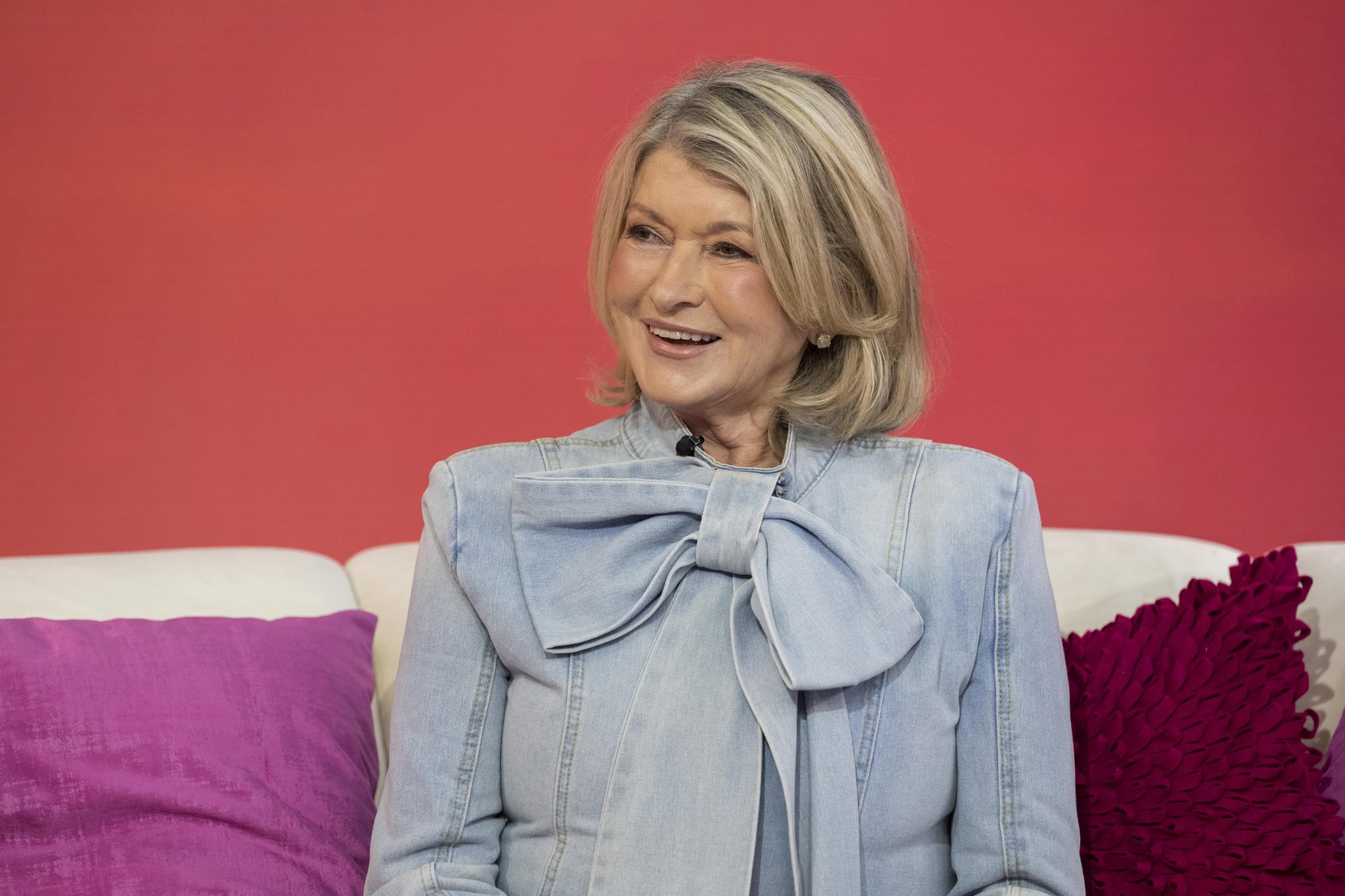 Image Source: Getty / NBC / Contributor
Martha Stewart has been making history for a long time. At 81 years old, the media mogul appeared on the cover of Sports Illustrated's 2023 swimsuit issue on May 15, making her the oldest person to appear on the front of the magazine. It's the latest achievement in Stewart's extraordinary career, which has spanned a wide variety of mediums, from books and magazines to reality TV.
Stewart was born in New Jersey on August 3, 1941 to two teachers. She appeared in a few commercials as a child, and started off her career as a model. Over the course of her life, she has worked as a stockbroker, magazine publisher, and media mogul, to name just a few of her many roles. It hasn't all been smooth sailing, though; Stewart also spent five months in prison in 2004 — but she's definitely bounced back since then. Ahead, learn more about the home and hospitality industry icon.
1. She Began Her Career as a Model
Stewart originally planned on majoring in chemistry when she began studying at Barnard College of Columbia University, though she later switched to architectural design. In order to pay for school, she began modelling for Chanel and other companies during her college years.
2. She's Had Many Different Jobs
Stewart is very much a renaissance woman. Per Insider, she began working as a stockbroker in 1967, and launched a catering business in 1976. She published her first cookbook in 1982, and released many more recipe guides over the years, in addition to serving as a columnist. She developed her first magazine, "Martha Stewart Living," in 1990, and began her similarly-named TV program in 1993.
3. She's the First Self-Made Female Billionaire
In 1997, she consolidated her work into a company called "Martha Stewart Living Omnimedia," and served as CEO. When the company went public in 1999, per Forbes, Stewart quickly reached billionaire status — in fact, she was the first self-made female billionaire in America.
4. She Once Dated Anthony Hopkins — and Broke Up With Him After Seeing "Silence of the Lambs"
Stewart married Andrew Stewart in 1961, and they had one daughter named Alexis together, though they divorced in 1990. She never remarried, but in 1991, she briefly dated Anthony Hopkins. She later revealed that she broke up with him after seeing him as Hannibal Lecter in "Silence of the Lambs." During a 2022 interview on "The Ellen DeGeneres Show," she said she "couldn't even imagine taking" him to her "big, scary house in Maine," adding that "all I could think of was him eating, you know . . ."
5. She Spent Time in Prison
Stewart ran into legal trouble due to her involvement with a pharmaceutical company called ImClone, per the Chicago Tribune. Shortly before the company announced one of its drugs had not been approved by the FDA, one of the company's founders, Dr. Samuel Waksal, advised his friends to sell their shares — a crime he was later convicted of. Stewart was subsequently found guilty of selling 4,000 shares the day before the decision was announced, saving her around $45,000. She was later charged with securities fraud, obstruction of justice, and conspiracy, leading to five months in prison and then five months of house arrest.
6. She's Close Friends With Snoop Dogg
Stewart and Snoop Dogg have been collaborators for a long time, but they're also very close friends. They worked together on the VH1 show "Potluck Dinner Party," and collaborated on a cookbook, among many other joint efforts.
They first met when Snoop appeared on Stewart's cooking show in 2008. As it turns out, their friendship was solidified when Stewart and the rapper appeared together on a Comedy Central roast in 2015. "She sat next to me, and she stole the show," Snoop told NBC in 2019. "She was the funniest 'roaster' that night. In that moment, I knew I wanted to be alongside this lady for the rest of my life."