Noah Schnapp Talks About Coming Out as Gay
Noah Schnapp Says He'd "Still Be Closeted" If It Wasn't For "Stranger Things"'s Will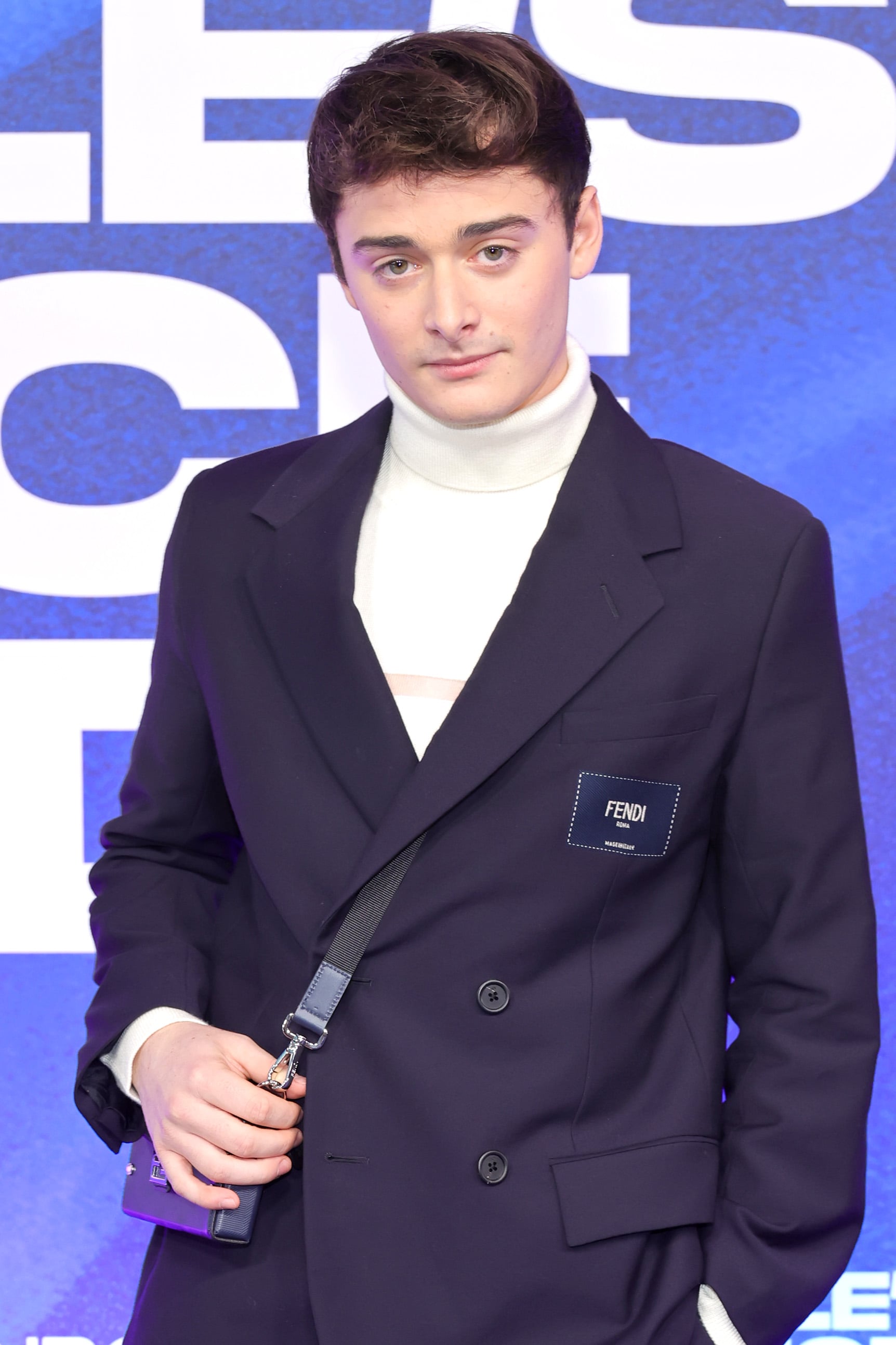 Image Source: Getty / Amy Sussman
"Stranger Things" star Noah Schnapp is further opening up about his sexuality after his coming out announcement went viral on TikTok earlier this year. On 5 Jan., the 18-year-old actor posted a video discussing the moment he came out as gay to his loved ones. "When I finally told my friends and family I was gay after being scared in the closet for 18 years and all they said was 'we know,'" he wrote. The clip also shows Schnapp mouthing along to audio saying, "You know what it never was, that serious. It was never that serious. Quite frankly, will never be that serious."
In a pre-SAG-AFTRA strike Variety interview published on 7 Aug., the outlet noted that Schnapp's eight-second TikTok is something he'd contemplated making for months, finally releasing it during an hours-long drive back to his family's home in Westchester, New York. And when his phone was blown up with calls and texts, the "Stranger Things" star said he initially didn't look at any of them. "I didn't want to sit there waiting nervously to see what people were going to say," he explained. "I just wanted to put it away and be confident in who I am and know that I don't have to care what people think anymore."
Schnapp added, "When I opened my phone at the end of the car ride, it was, like, a thousand texts of hearts and congratulations and rainbow flags. I was crying. I was like, 'I made it. I'm done. I don't have to worry.'"
Schnapp was transparent about the fact that his "Stranger Things" character, Will Byers, is gay in a July 2022 interview with Variety, which the publication reported was when the actor's coming out process began in earnest. "Once I did fully embrace that Will was gay, it was just an exponential speed towards accepting it for myself," Schnapp said. "I would be in a completely different place if I didn't have Will to portray, and to embrace and help me accept myself. I think if I never played that character, I probably would still be closeted."
In his new interview, Schnapp said that prior to coming out, comments from fans speculating about his sexuality made him "hold it down deeper," he explained, "Because it was kind of being poked and prodded out of me in such a public way." When Schnapp finally confirmed that "Stranger Things"'s Will was gay, he said the public's perception of his character changed: "It kind of blew up in the press, and everyone was like, 'Oh, Will's gay! Hooray!' I saw all these comments on Instagram and TikTok. There was not one bad thing about him being gay. I was like, if he has all this support, then why should I worry about anything?"
In the past, Schnapp supported GLAAD's Together movement at the 2017 MTV Movie & TV Awards when he wore an ampersand ribbon in solidarity. However, his TikTok was the first time he ever publicly announced his sexuality. "I guess I'm more similar to will than I thought," he captioned the video.
Speaking to Variety, "Stranger Things" cocreator Ross Duffer revealed that "Will really takes center stage again" in season five. He added, "This emotional arc for him is what we feel is going to hopefully tie the whole series together. Will is used to being the young one, the introverted one, the one that's being protected. So part of his journey, it's not just sexuality — it's Will coming into his own as a young man."
Schnapp previously told the outlet that he hopes "Stranger Things"'s final season will have "a coming out scene" for Will. Based on Duffer's comments, it surely sounds possible.