Oliver Hudson Roasts Kate Hudson's Topless Instagram Photo
Oliver Hudson Roasts Kate Hudson's Topless Thongkini Photos: "Jesus No Kate!"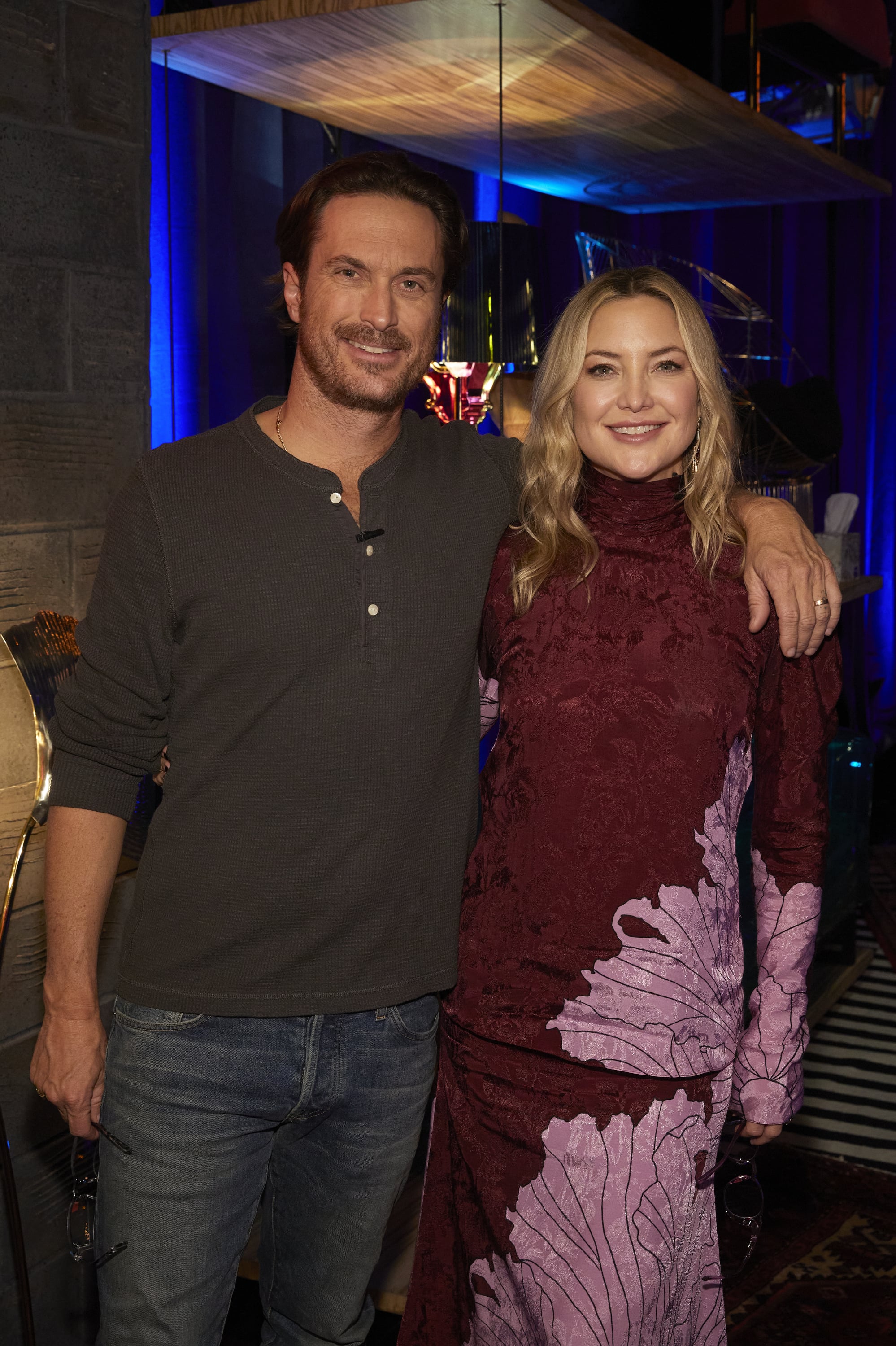 Oliver Hudson couldn't help but troll younger sister Kate Hudson's risqué Instagram post — because what's a sibling relationship without the occasional roast? On May 30, Kate shared a series of poolside Memorial Day weekend photos wearing nothing but thong-style bikini bottoms and a straw hat. "Suns out, buns (and huns) out," she captioned the post, adding the hashtag "#summerready."
In the first picture, she poses topless in the backyard of her California home holding a book — soon-to-be-adapted bestseller "Lessons in Chemistry," for the bookworms — and in the last snap, she turns around to show off just how cheeky her swimsuit is. The Instagram gallery also includes peeks at her partner, Danny Fujikawa, and their 4-year-old daughter, Rani Rose.
Shortly after Kate posted the footage, her brother swooped in to tease her. "Jesus no Kate!" he commented, to which she responded, "Summers just begun Oliver… it's gonna get wild. You should unfollow." Mind you, Oliver's current Instagram profile picture is a butt-baring snap of him standing on top of a mountain, but alas, we digress.
Kate, 44, and Oliver, 46, have a close brother-sister bond that's evident on their joint podcast, "Sibling Revelry," which they've been cohosting since 2019. The actors also have four half-siblings: Wyatt Russell, who mom Goldie Hawn shares with longtime partner Kurt Russell; Emily and Zachary Hudson, who father Bill Hudson had with ex-wife Cindy Williams; and Lalania Hudson, the daughter of Bill and ex-girlfriend Caroline Graham.