1 Year After Queen Elizabeth's Death, We Lack Strong Women
What the Royal Family Is Really Missing a Year After Queen Elizabeth's Death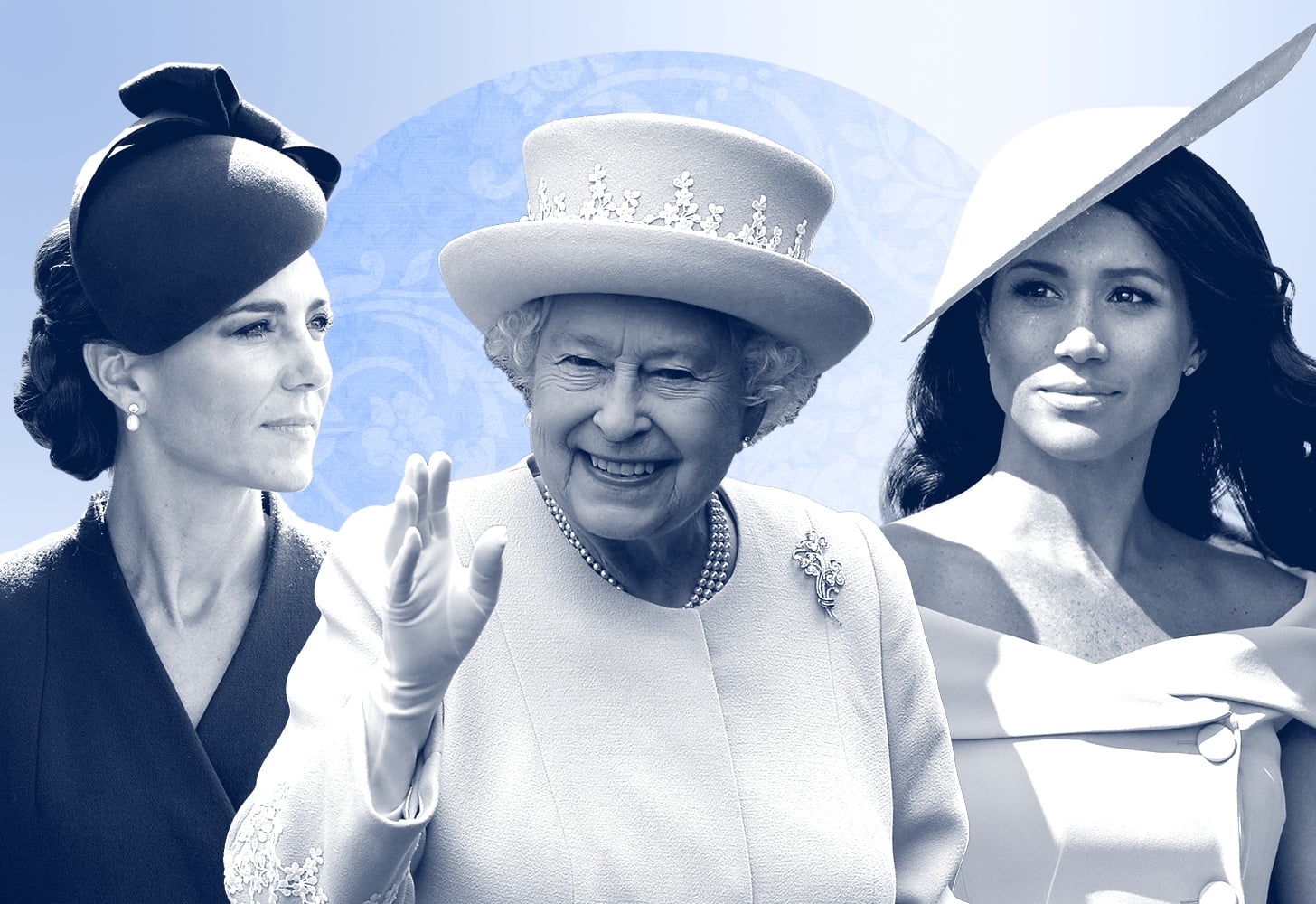 Queen Elizabeth II meant many things to many people. Whilst her reign will be forever linked to colonial rule and struggles for independence (the effects of which are still reverberating around the commonwealth), some will choose to remember our longest reigning monarch for her quiet strength in the face of a supremely patriarchal institution.
Ascending to the throne after her father, King George VI, died (and years after her uncle, Edward VIII, abdicated the throne), the then-25-year-old princess was an unlikely leader but a welcome example of female leadership in the man's world of 1950s Britain. And whilst she was not always the picture of female solidarity, having a woman in the driving seat of the country's most entrenched establishment was undoubtedly a boon for women around the world.
A year on from the end of her historic reign, the role of royal women in the UK has changed substantially. Although Queen Elizabeth presided over the long-awaited end to male primogeniture in British aristocracy, most high-profile female royals are still operating in subservient or inconspicuous roles.
We had at least one example of female success that didn't come at the expense of other women.
Queen Elizabeth's position as all encompassing "commander in chief" created a "girl power" façade, which helped mask some of the misogynistic tendencies of British royalty. Without her, the monarchy's hostility towards women, encouraged by sexist media interpretations, has been allowed to fester unperturbed by the neutralising force of an ever-present matriarch.
Controversial though she was, in Queen Elizabeth II we had a constant reminder that every man in the country, no matter their station, would ultimately have to bow to a woman. And on the one-year anniversary of her death, it's important to take stock of where we are now.
The truth is, royal women have always been victims of comparison and competition. Whilst the rigidity of ceremonial positions naturally lends itself to an observation of historic parallels, women in the family are judged more harshly in relation to their peers and predecessors.
Kate Middleton, the Princess of Wales, has been inundated with comparisons to her late mother-in-law, Diana, since the very beginning of her royal journey. Despite often courting that nostalgia through Diana-inspired choices in fashion (perhaps itself an instruction from above rooted in misogyny), the looming presence of the "people's Princess" has severely stunted her ability to carve out a royal identity.
The curse of comparison isn't just limited to historic parallels. Criticism in relation to your peers is a staple of modern royal womanhood in a way that just isn't the case for the men. Kate was unhelpfully pit against Meghan Markle from the outset of the latter's relationship with Prince Harry, and following Meghan's departure from royal duties, a brewing feud between Kate and Queen Consort Camilla has been sensationalised in the press.
The late Queen and Meghan showcased a royally sanctioned alternative, and their losses leave behind a gaping hole.
Irrespective of the reported "differences" between Kate and Meghan, the exaggerated competition between the two women, inflamed by the media, has been a net loss for both. As Meghan pleaded during her 2021 interview with Oprah Winfrey, "What I have seen play out is this idea of polarity — where if you love me, you don't need to hate her, and if you love her, you don't need to hate me."
The deliberate positioning of women as rivals is part of the royal experience, but as Queen, Elizabeth II was excused from the competition. With a woman as monarch, we had at least one example of female success that didn't come at the expense of other women. Without her, we're left with the image of warring Duchesses who can't succeed until the others fail — hardly very empowering.
A monarchy serves to promote moral ideals, often emphasising traditional gender roles as the perfect manifestation of the nuclear family. Kate is a clear demonstration of this. The embodiment of the current Princess of Wales as an "English Rose," with its connotations of serene, faultless womanhood, subtly entrenches the idea that acquiescence is a cornerstone of the female experience.
Royal commentator Daisy Mcandrew summarised her appeal successfully in 2022 by putting it like this: "One of the reasons Katherine is so popular . . . is because she says absolutely nothing. She doesn't rock the boat and is a very traditional, old-fashioned, mute woman."
The problem is, promoting Kate as the "perfect woman" places her in direct opposition to women who choose to live differently, painting them as morally deviant in some way. The "Duchess Difficult" epithet, often applied to Meghan, is a clear example of this dichotomy.
Indeed, Meghan Markle has turned the "perfect woman" trope on its head as one of the only "self-made" women to marry into the royal family in its 1,200-year history — providing a valuable example of female ambition. She applied the same entrepreneurial spirit to her brief but impactful time in "the firm" as she did to her successful acting career. In 2018, Meghan launched the best-selling "Together" cookbook just months into her royal tenure, raising over £500,000 for victims of the Grenfell Tower fire. In comparison, despite over a decade of royal service, Kate didn't embark upon a solo project until 2018.
Although Meghan's time as a royal was ultimately ill-fated, her workplace attitude was actually more similar to that of Queen Elizabeth II than people realise. As a teen, Elizabeth became the first female member of the Royal Family to join the Armed Services as a full-time active member, and as Queen, leadership was a founding component of her reign. It's even been reported that the Queen found Kate's lack of career prior to her marriage to Prince William concerning.
In a post Elizabethan age — minus Meghan — Kate is the only reference point for the aspirational persona of a royal woman that we have left. This is problematic, not just because she embodies the sort of traditional values that many seek to impose on women, but also because the lack of plurality enforces the idea that there's only one way to successfully be a woman. The late Queen and Meghan showcased a royally sanctioned alternative, and their losses leave behind a gaping hole.
Most of us in the UK could barely imagine life without Queen Elizabeth II just a year ago. The ubiquity of her reign acted as a huge royal band-aid, plastering over the cracks of structural sexism in the monarchy for 70 years.
As Queen, she was shielded from the tragedies of royal womanhood by rank and title, and in turn, she shielded the public from the extent of British royalty's inherent patriarchy. In the wake of her departure, the flaws of a system designed to control and curtail women have been laid bare. Though her reign will be forever remembered, in the UK at least, a king will always outrank a queen.
Image Sources: Getty / Jeff J Mitchell Max Mumby / Indigo and Photo Illustration: Michelle Alfonso