Randall Emmett Controversies, Explained
What to Know About the Controversies Surrounding Hollywood Producer Randall Emmett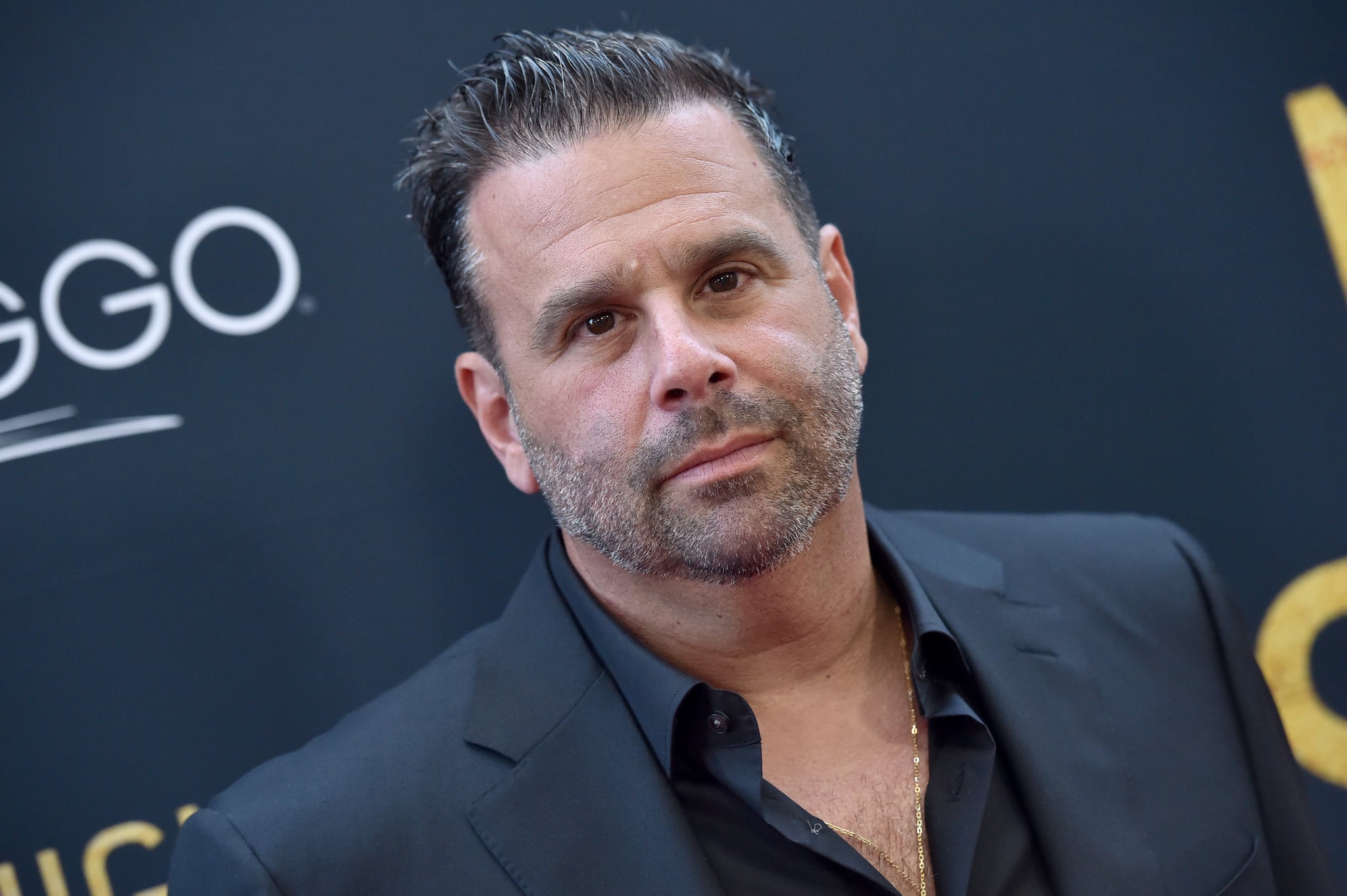 There's yet another scandal engulfing the "Vanderpump Rules" universe, although a bit different from the highly publicized Ariana Madix and Tom Sandoval breakup. Movie producer and former "Vanderpump Rules" star Randall Emmett is the subject of a forthcoming Hulu documentary called "The Randall Scandal: Love, Loathing, and Vanderpump," which delves into his history of alleged abusive behaviour across his years in Hollywood, which he has denied.
News of Emmett's ongoing controversial behaviour first went public in June 2022 when an explosive Los Angeles Times investigation unearthed numerous reports about his alleged inappropriate conduct, as well as other misdeeds, such as huge amounts of debt claimed to be owed by his production company, Emmett/Furla Oasis Films. Meanwhile, Emmett's spokesperson, Sallie Hofmeister, denied all allegations on his behalf, per the outlet.
On May 17, Emmett released a statement to Page Six further denouncing the LA Times report and documentary. "Almost one year ago the Los Angeles Times wrote a highly biased and factually inaccurate hit piece on me," Emmett claimed in the statement, also claiming that the journalist who wrote the piece "seemed to have a personal vendetta against me, I believe due to her alleged friendship with my ex Lala Kent." He added that he "declined to participate" in the documentary "because it very quickly became apparent to me the film was going to be as biased, if not more so, than the article on which it was based." Reps for Emmett did not immediately respond to POPSUGAR's request for comment.
Ahead, learn more about Emmett's controversies and what else we know about him.
Who Is Randall Emmett?
Emmett is the chairman and cofounder of the production company Emmett/Furla Oasis Films, which he founded with George Furla in 1998, and has produced titles such as Martin Scorsese's "The Irishman" and dozens of lesser-known action movies. He also directed "Midnight in the Switchgrass" in 2021 and "Wash Me in the River" in 2022. Emmett also guest starred in "Vanderpump Rules" season eight and was a recurring cast member in season nine.
Emmett has two daughters with actor Ambyr Childers, who he married in 2009 and divorced in 2017. In 2018, he got engaged to "Vanderpump Rules" star Lala Kent, and the pair had one child, though they broke up in October 2021. Kent is slated to appear in the forthcoming "Randall Scandal" documentary to tell her side of the story.
What Has Randall Emmett Been Accused Of?
According to the LA Times, Emmett has a long history of alleged misconduct in Hollywood, all of which he has denied. A letter to Emmett written by attorney Gloria Allred, which the outlet obtained, accused Emmett of telling a 23-year-old woman "that to receive acting work from [him], she would have to perform sexual favours." The outlet also reported that Emmett allegedly required numerous women to sign NDAs about their relationships with him and claimed that he paid women sums of money as large as $200,000 to keep them quiet.
Emmett's employees have also accused him of inappropriate conduct in the workplace. "Numerous former assistants said Emmett demanded 24/7 assistance, frequently called them disparageing names and asked them to transport drugs, deliver payments to women, and put large expenses on their personal credit cards," the LA Times report alleged. One of Emmett's male assistants claimed that he had been told by higher-ups to avoid hiring women "to protect them from Randall." A female employee, via Facebook message, reportedly claimed that Emmett "sexually, mentally, physically and psychologically" harassed her. Other assistants claimed that they had gone into huge amounts of debt for Emmett, who allegedly often asked them to pay for things with personal credit cards.
"Randall was different from being just a mean boss. He made people do dangerous things — and illegal things," a former employee named Martin G'Blae claimed to the outlet. "You had to be his punching bag — and his mule." G'Blae later sued Emmett for racial discrimination on set, though the LA Times reported that the suit was dropped in 2022.
The publication's report on Emmett also accused him of treating actors poorly, including Bruce Willis, who Emmett worked with regularly beginning in 2006 until the actor's retirement in March 2022. According to the outlet, Emmett allegedly forced Willis to work despite knowing he had aphasia, which damages communication abilities. Kent also claimed that Emmett told her, "I can't do this anymore. It's just so sad. Bruce can't remember any of his lines. He doesn't know where he is," while filming "Midnight in the Switchgrass" — though the producer went on to make five more movies with Willis before his retirement. Emmett has denied any awareness of Willis's poor health.
Meanwhile, Emmett and his production company have also been sued for up to $25 million for unpaid loans and fees. In 2020, writers on Emmett's show "Pump" stopped receiving payments, leading to an arbitration suit against Emmett's firm. They won and were awarded over $588,000. "They have not paid a cent," WGA West attorney Leila Azari claimed to the LA Times. "And on Instagram, you see that Randall leads this lavish lifestyle — flying in private jets, going to pickleball tournaments at La Quinta and constantly staying at these lavish resorts." More than 30 lawsuits have been filed against Emmett and Furla since 2010, per the outlet, and numerous outstanding fraud and abuse suits remain.
"The Randall Scandal: Love, Loathing, and Vanderpump" premieres on Hulu on May 22.