Rihanna on Parenthood and Her Relationship With A$AP Rocky
Rihanna Says Parenthood Brought Her and A$AP Rocky "Closer": "We're Best Friends With a Baby"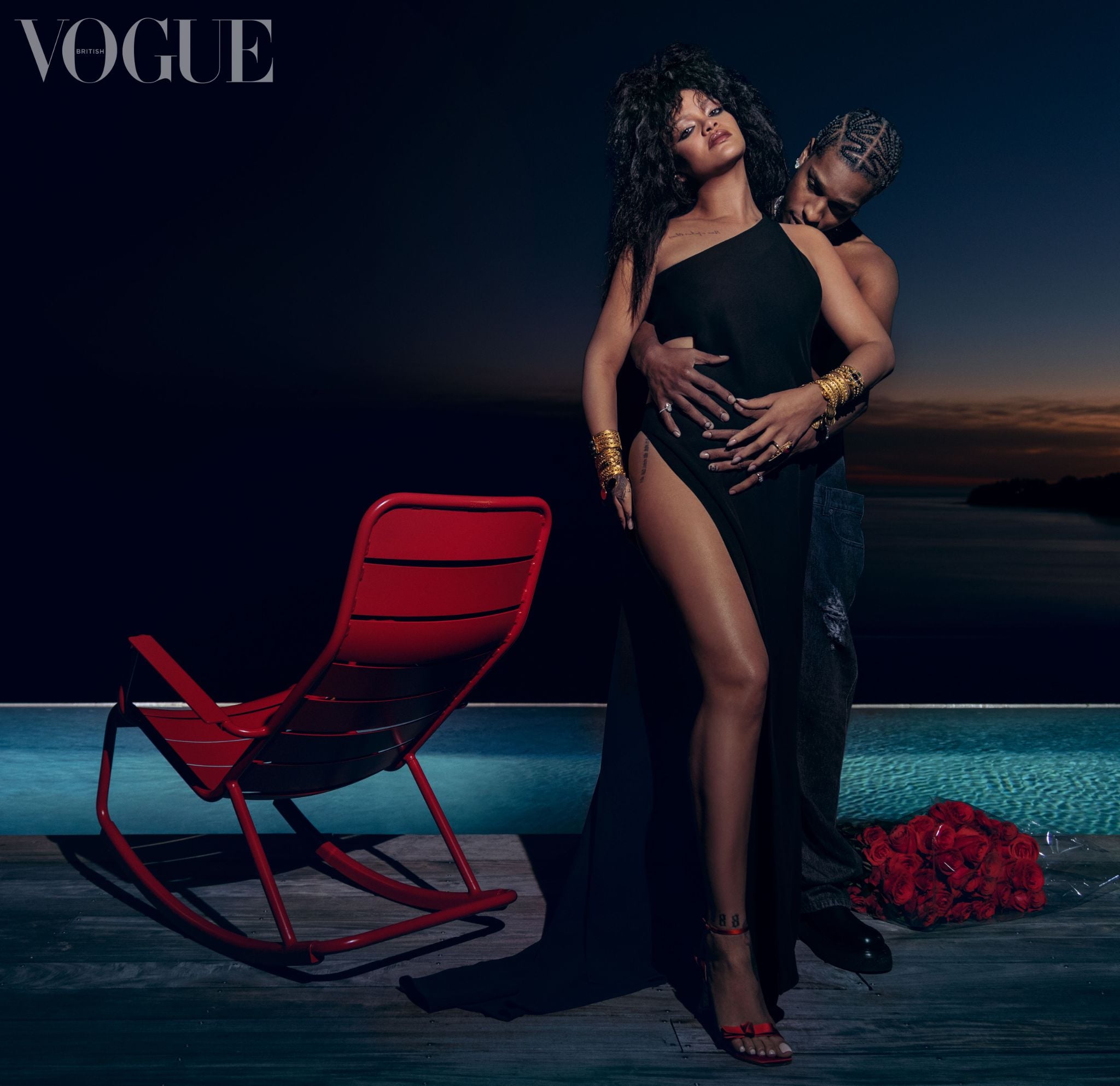 Image Source: Inez & Vinoodh
Rihanna is opening up about her sweet relationship with A$AP Rocky, revealing that she feels that the pair's son has strengthened their bond. "We're best friends with a baby," she told British Vogue in a 15 Feb. cover story. "We have to be on the same page, but we've always kind of had that in our relationship. Everything changes when you have a baby but I wouldn't say it's done anything but made us closer."
The star — who gave birth to her baby boy on 13 May, 2022, and recently announced that she's pregnant again during the 2023 Super Bowl halftime show — has been linked to Rocky for years, with dating rumours about the pair stretching back to 2013. Their romance was first confirmed in 2020, and Rocky called Rihanna the "love of my life" in a 2021 GQ interview.
On 31 Jan., 2022, news broke that the pair were expecting their first child together. Now, just over a year later, they have another bundle of joy on the way. In between then, the pair have been spotted out and about together all over the world, from Barbados to the Met Gala, delivering lots of memorable fashion moments along the way.
While parenthood has brought the couple closer together, Rihanna noted that Rocky and their son also have a uniquely strong bond of their own. "I'm just sitting on the sidelines when they're together," she said. "I'm literally the girl trying to get into the boys club, waiting for my turn. He is obsessed with his father. And I'm like: 'Didn't I give birth to you? What is going on?' Their connection is undeniable. The second Rocky makes eye contact with him he is on fire. The whole thing they say about sons and mums, it's a myth. Sons and fathers is crazy. I realised that the validation that you really need as a boy is from your father."
Check out Rihanna's British Vogue cover below, and see the full feature in the March issue of British Vogue available via digital download and on newsstands from 21 Feb.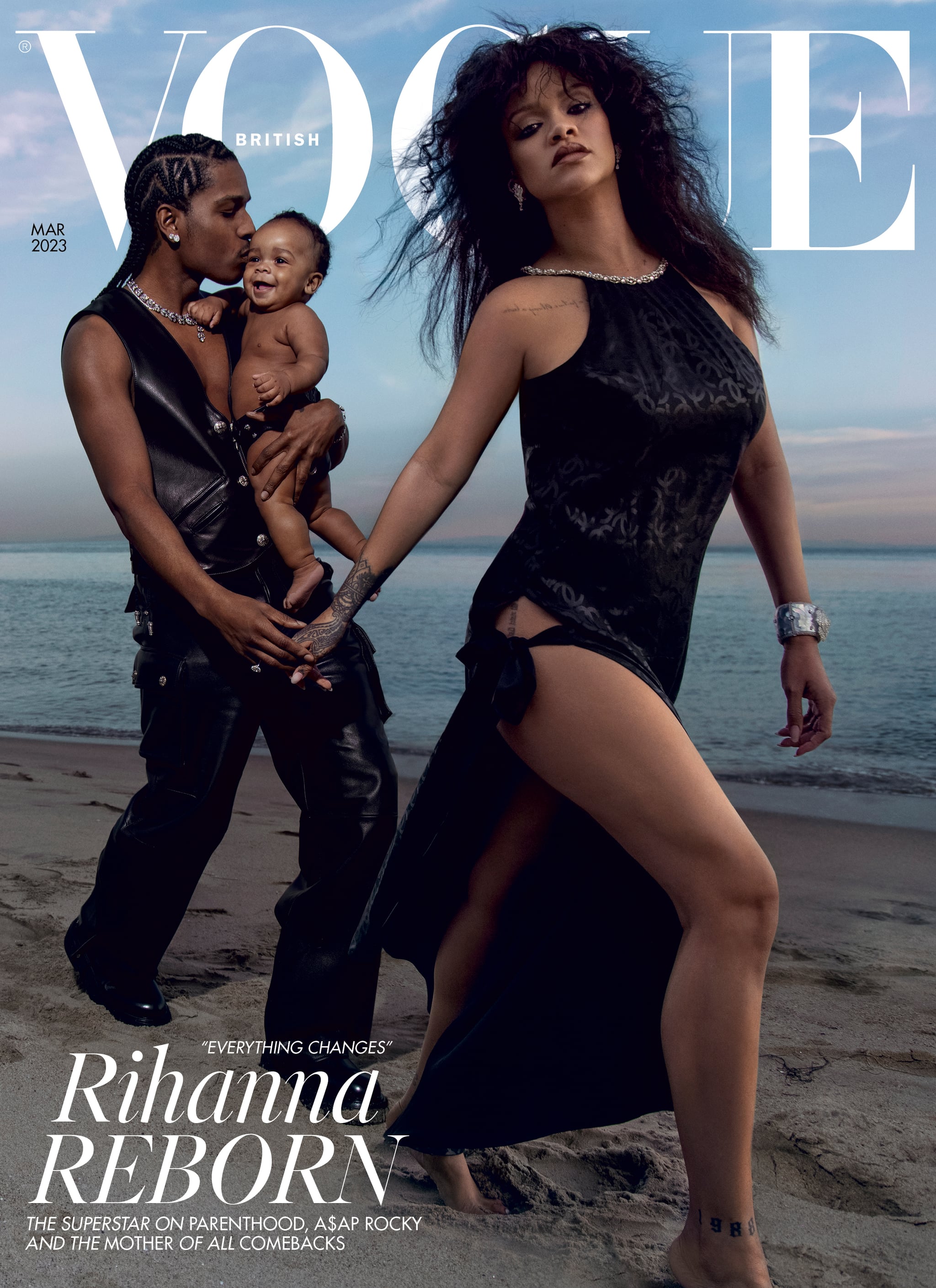 Image Source: Inez & Vinoodh