How Many Kids Does Robbie Williams Have?
Robbie Williams Is a Devoted Dad-of-Four, Find Out More About His Kids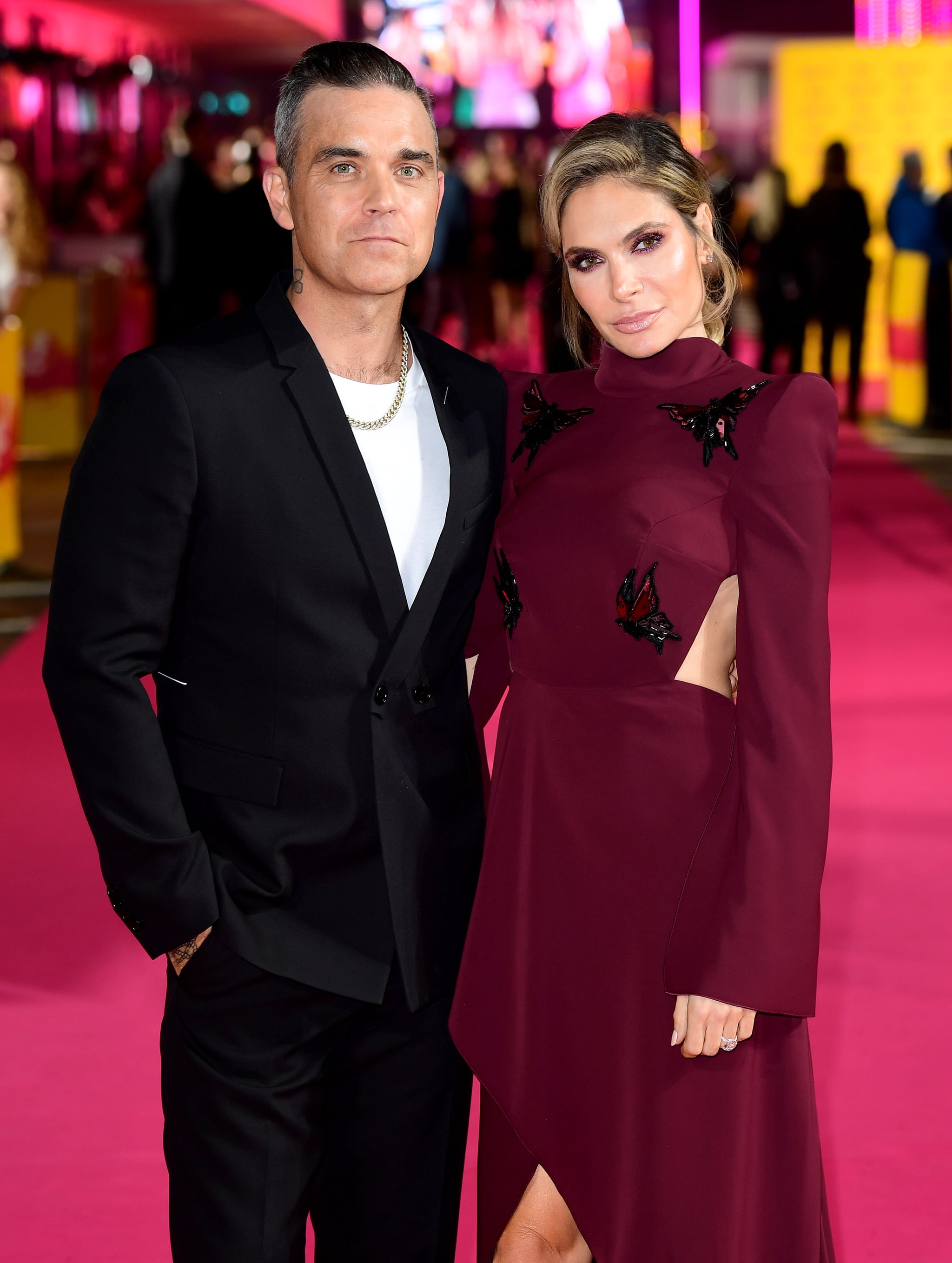 He's been a beacon of British pop culture for 30 years, and now Robbie Williams is opening up his celebrity archive for a new Netflix documentary, premiering on November. With never-seen-before footage and his cheeky persona, the trailer hints at his outlandish younger years in Take That and how he has coped with being in the spotlight ever since. Plus, there's even cameos of his children.
The two-and-a-half minute trailer ends with his eldest daughter, Teddy, singing his hit song "Angels" – and she sounds pretty good! In the teaser trailer, released a week before, Williams he tells one of his kids, "You'll be able to watch the documentary when you're much older". They ask what happened, to which Williams replies: "A lot".
It's no secret that Williams has a chequered past. During the height of his fame, he struggled with his mental health, leading to alcoholism and substance abuse. He was also known for his tumultuous love life, including high-profile, short-lived relationships with Mel C of the Spice Girls and All Saints star, Nicole Appleton. "The thing that would destroy me has also made me successful," he says in the trailer.
Robbie finally settled down with US actor Ayda Field, after the pair met in May 2006 when she featured in a UFO documentary he produced for BBC Radio 4. The couple married at their home in Mulholland Estates in Beverly Hills on 7 August, 2010 and have had stints living in both the USA and UK, finally residing in West London. They have also gone on to have four children, but are private about what they share about their family life, often only showing them on social media from behind.
Yet, we have had glimpses of their lives over the years. From a Royal connection to labour videos, here's what we know about Robbie's kids.
Theodora "Teddy" Rose Williams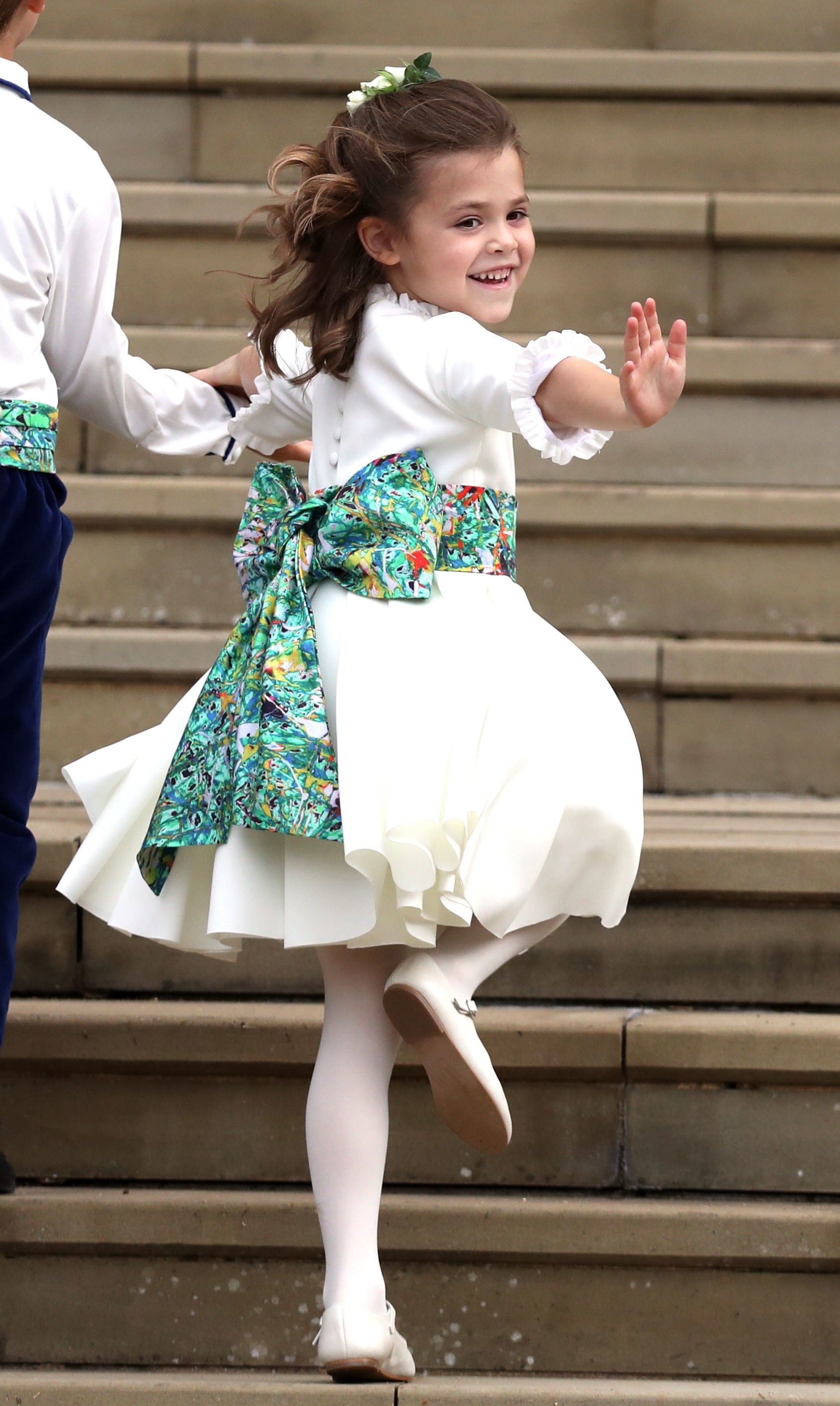 Ayda gave birth to their first child, a daughter, in London on 18 September, 2012. As her parents aimed to protect her from the limelight, little was known about her early years, but the couple have shared tidbits of information about their first-born over the last decade.
In an interview in Jan 2023 on the "Robbie Williams Rewind" podcast, he said: "Ted's a performer, way ahead of where I was at the same age as her, just unbelievable. 'Her personality – and I know there's the proud dad aspect of everything but, trust me, I know when my children are good at things and not good at other things. She, in particular, is a mini-me when it comes to performance."
Ayda has also spoken of Teddy's love of music, posting clips to Instagram of her playing the piano and singing. And it looks like we're going to get more of this in the Netflix doc, too.
In a somewhat unlikely turn of events, Teddy was even a bridesmaid at a royal wedding. Back in October 2018, the then six-year-old played an important role in Princess Eugenie's wedding to Jack Brooksbank, alongside Princess Charlotte. The two couples struck up a friendship back in 2011 when they all holidayed together in St Barts. Since then, they had all hung out together a number of times, sparking a bond strong enough that Teddy was invited into the Royal bridal party.
Charlton "Charlie" Valentine Williams
Robbie and Ayda welcomed their first son on 27 October, 2014, and revealed the happy news in a typically hilarious way. Robbie documented Ayda's labour in a series of YouTube videos which included him singing Frozen's "Let It Go" as she prepared to push. While we imagine it didn't go down too well with his other half, fans were glued to the updates. In a final video, Robbie said: "I've never been more in love and never been more proud of my wife. Thank you for sharing the journey with us, we have been blessed with a beautiful baby boy."
Colette "Coco" Josephine Williams
On 7 September, 2018, the couple surprised fans by announcing they had welcomed a third child, and second daughter, via surrogate. Ayda posted a black and white photo of Robbie's hand amid three little hands to signify they had expanded their family. "It has been a very long and difficult path to get here, which is why we have kept it on the down low," Ayda captioned her post. "Family comes in all forms, and this little lady, who is biologically ours, was carried by an incredible surrogate mother, to whom we will be eternally grateful."
Beau Benedict Enthoven Williams
Valentine's 2020 was a very lovedup date for the Williams crew. The family welcomed a baby boy on the special day via surrogate. Ayda posted the surprise news on Instagram in a similar style to her announcement of Colette, this time taking a photos of her children's feet. "As with Coco, he is biologically ours, but born via our same incredible surrogate. We are so blessed to have our healthy son safely in our arms and are officially complete as a family," she wrote.