Selena Gomez Doesn't Want Her Sister to Be in Entertainment
Selena Gomez "Can't Even Think About" Her Sister, 9, Wanting to Be in the Entertainment Industry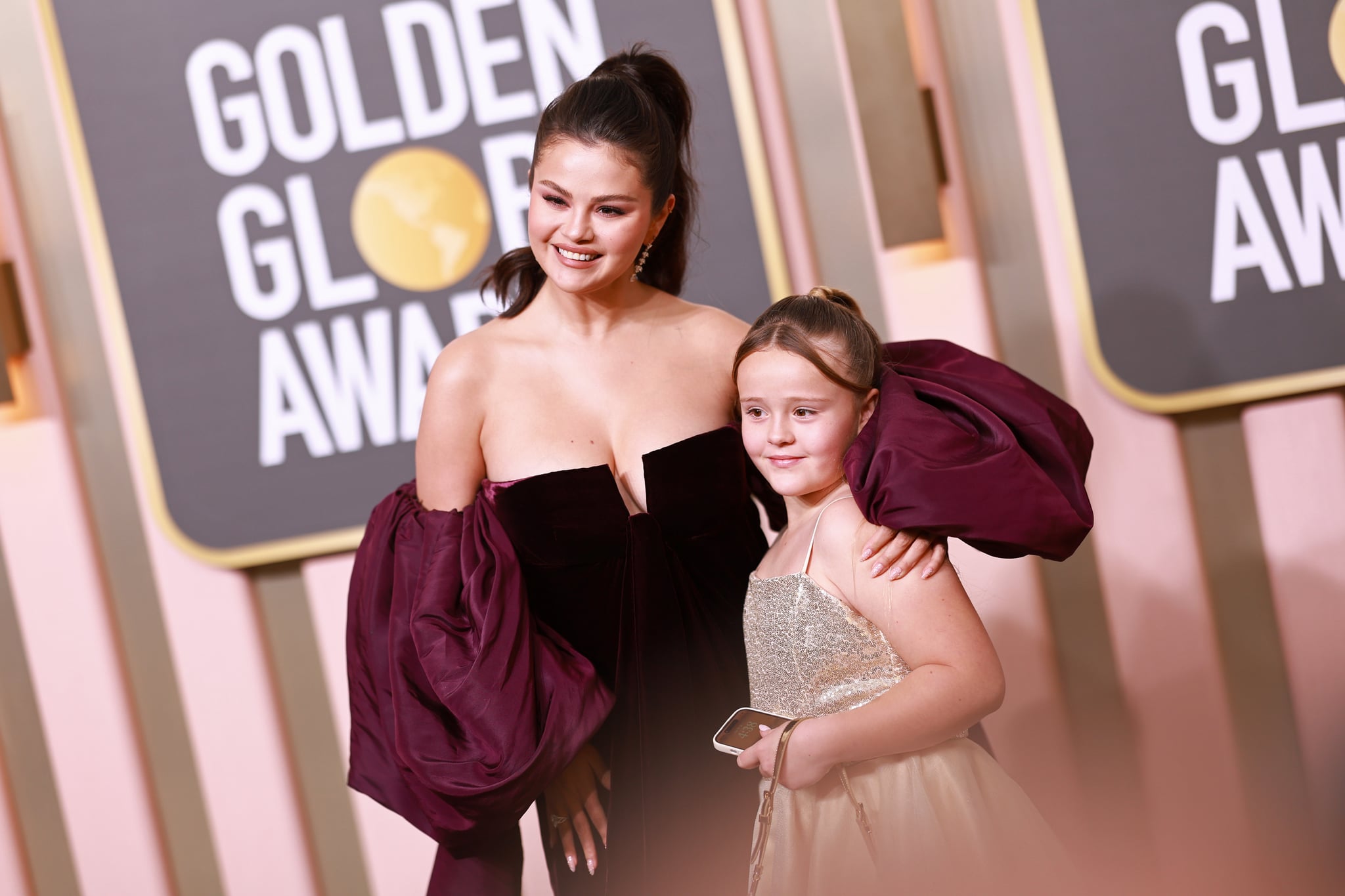 From her 2007 breakout role on Disney Channel's "Wizards of Waverly Place" and her countless hit singles over the years, to her triumphant 2021 return to television in the critically-acclaimed show "Only Murders in the Building," Selena Gomez knows a thing or two about the ups and downs of being in the public spotlight. In Vanity Fair's 29th annual Hollywood issue, Gomez opened up about those trials, how she freed herself from the pressures and expectations of stardom, and most importantly, how she feels about the possibility of her little sister, Gracie Elliot Teefey, following in her footsteps.
Though Gomez once felt immense pressure to put on a perfect act in order to be the best role model for her fans, she's managed to let go of the facade, telling Vanity Fair, "Now, I think being the best role model is being honest, even with the ugly and complicated parts of yourself." Gomez recently displayed those less-than-perfect parts of herself in her revealing Apple TV+ documentary, "My Mind & Me."
When asked if she had any advice for newcomers getting their first big breaks in Hollywood, Gomez said, "This industry is a beast. It's really scary to see what happens when you're given so much power and money at a young age. I think it's extremely scary. The bigger you get, the more humble I would encourage you to be. Hold on to your heart, try to be the best you can be, and be careful about who to trust, because you are who you surround yourself with."
Could Gomez be giving her little sister, Teefey, similar career advice soon? She wouldn't be the first celebrity sibling to enter into their big sister's profession. "My sister's nine, and thank God she doesn't want to be in this industry," she said.
But Gomez isn't naive enough to think Teefey can't — or won't — change her mind. "Actually, that's her now. What if she tells me in two years she wants to?" she wondered. "I can't even think about it."

Only time will tell what Teefey's future in Hollywood will be, but if her brief appearance with Gomez on the 2023 Golden Globes red carpet says anything, she would certainly be a natural.