Tan France Celebrates Christmas Until Valentine's Day
Tan France Celebrates Christmas for Three Months, Ending on Valentine's Day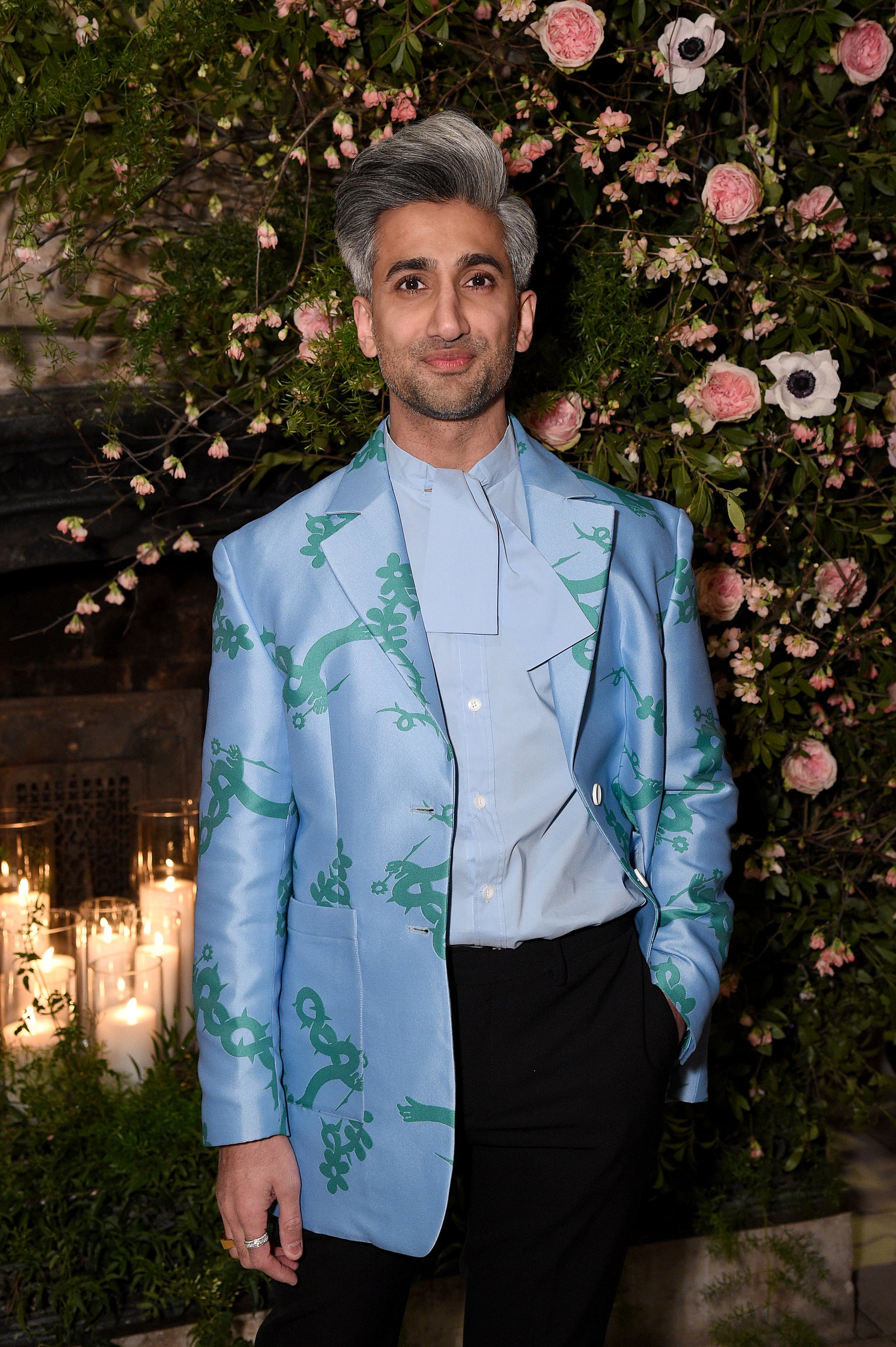 When it comes to Christmas gift guides, there are roundups aplenty at this time of year. From the best beauty gifts to Christmas gift ideas for men, there's lots to inspire your present buying throughout the festive season. But when it comes to advice on how to take the stress out of Christmas shopping, there are few people we'd trust more than "Queer Eye"'s Tan France. And he should know how to ensure joy is always at the top of the agenda considering he celebrates the festive season for three months!
"When something makes you feel good, why limit it to three or four weeks just so people don't judge you?" he tells POPSUGAR. From Halloween right up until Valentine's Day, France surrounds himself with festive cheer and we're starting to think he's got a point.
With financial constraints being a concern for many this Christmas thanks to the cost of living crisis, France has a number of tips at his disposal for a more frugal season that doesn't scrimp on the fun. Growing up in Manchester and needing to be conscious of spending, he used to buy all his gifts in the Boxing Day sales until he found a better budgeting plan which involved buying gifts all year round.
"Even though I'm in a very different financial position, it's something that has stuck with me, so year-round, I'm buying gifts," France shares. "If you're only buying one or two things throughout the year each month, it makes it so much less stressful." While December can sometimes be overrun with panic buying, this simple tip means you can lean into the festivities and just enjoy the season. "I promise it's been tried and tested by me for nearly 20 years now. It makes the holidays actually really enjoyable because you're not spending the last three weeks in December trying to figure out what the heck you're going to get people," France adds.
Although the fashion favourite still loves a bargain in the sales. "I usually refuse to buy something full price, so if I can get something on sale, I will. It doesn't mean the thing's less great, it just means it was available at a discount, and I really like that. I'm my mum's son", he laughs. It's this saving mentality that has encouraged France to partner with the buy now, pay later app, Klarna. The company has launched a price comparison tool which gives shoppers the ability to see which retailers are selling a particular product, and showing them in price order. "I am all about that sh•t," France says.
While comparing prices across retailers is a handy tool for keeping finances in check, France also believes re-evaluating who you buy for is a must. "Don't get a present for somebody you don't really know. I know that sounds really harsh, but if you don't really know them, why waste your time and waste your money?" he says.
While you might assume the fashion designer would choose stylish gifts, he is actually a big advocate for gift cards, although admits this is "the most controversial answer". While gift cards can sometimes be considered a lazy present, France doesn't think so. "Get someone a gift card for somewhere you know they love, and then they can actually choose it." This is what France is getting for one of his "Queer Eye" costars — Jonathan Van Ness look away now!
When it comes to the best and worst presents France has received, he was quick to remember them. His husband, Rob, once gifted him a foot spa which didn't quite have the desired effect on France (he assures us that his presents have improved since then!) His favourite ever gift? A necklace engraved with his son's initials from "Queer Eye" castmate Antoni Porowski.
While there's a pressure around gift giving each year, France encourages us all to remember what really counts. "I just want a day to relax and feel like a proper parent. Sometimes I really don't feel like a good parent because I'm working all the time," he says. "So I'm just looking forward to being a good parent and a good husband to mine that day."