Taylor Lautner Talks Taylor Swift, Kanye West at 2009 VMAs
Taylor Lautner Says He Regrets How He Handled Kanye West Interrupting Taylor Swift at the VMAs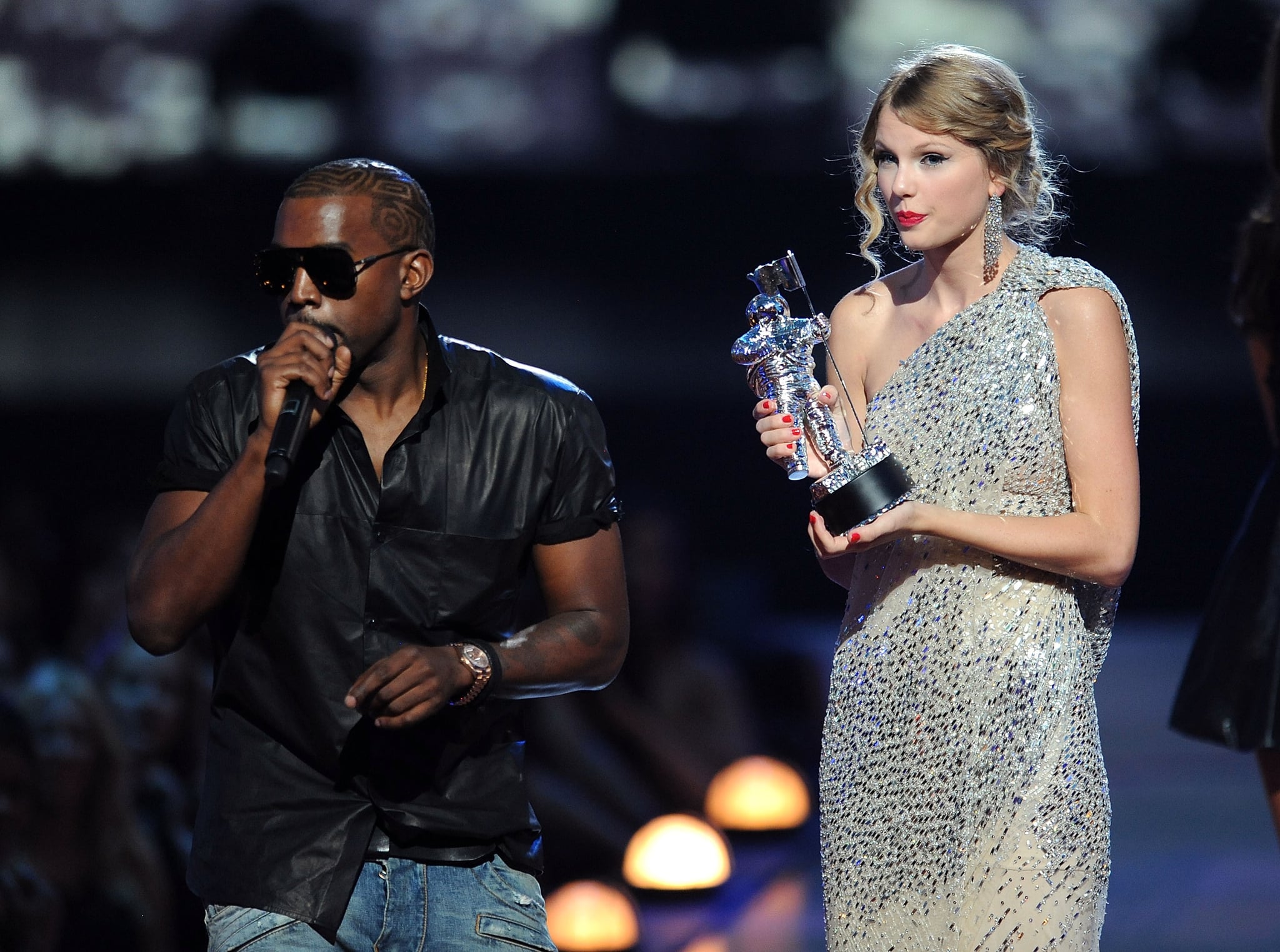 Taylor Lautner may be married to another Taylor now — who goes by the nickname Tay Lautner — but there was a time when he was dating another Taylor — Swift, to be exact. The "Twilight" star reportedly dated the musician from August to December 2009, and their breakup is believed to have inspired her song "Back to December." But a few weeks after their relationship supposedly began, Lautner presented Swift the album of the year award at the 2009 VMAs — a moment that was infamously interrupted by Kanye West, who hopped on stage and declared Beyoncé should have won.
On 1 Feb., Lautner revisited the moment during an episode of his and his wife's podcast, "The Squeeze." When Tay asked him what moment he could go back to and redo if he could, Lautner said, "Probably the 2009 VMAs when I presented the award to Taylor [Swift] and was unaware that the Kanye thing was not a skit." Tay replied, "I'm deceased."
Lautner went on to explain that he thought it was all part of the show. "I can barely hear it. I can't see them," he explained. "I'm just assuming that this whole thing was a practiced and rehearsed skit because why else would Kanye West be jumping up on the stage, interrupting Taylor Swift?" He said he was even "laughing and giggling" because he couldn't hear what was going on. "I'm like, 'I can't hear them but this is probably really funny right now,'" Lautner continued.
When Swift finally turned around at the award show, Lautner said he realised the moment hadn't actually been planned. "[Kanye] jumped off, she finished, the second she turned back around and I saw her face for the first time," he added, "I was like, 'Oh. That wasn't good.'"
Lautner later addressed the moment while hosting "Saturday Night Live" several months later. "What I really wanted to do that night was this," he said, doing some martial-arts moves on a mannequin resembling West.