Tori Spelling and Dean McDermott Reportedly Split
Tori Spelling and Dean McDermott Reportedly Split After 17 Years of Marriage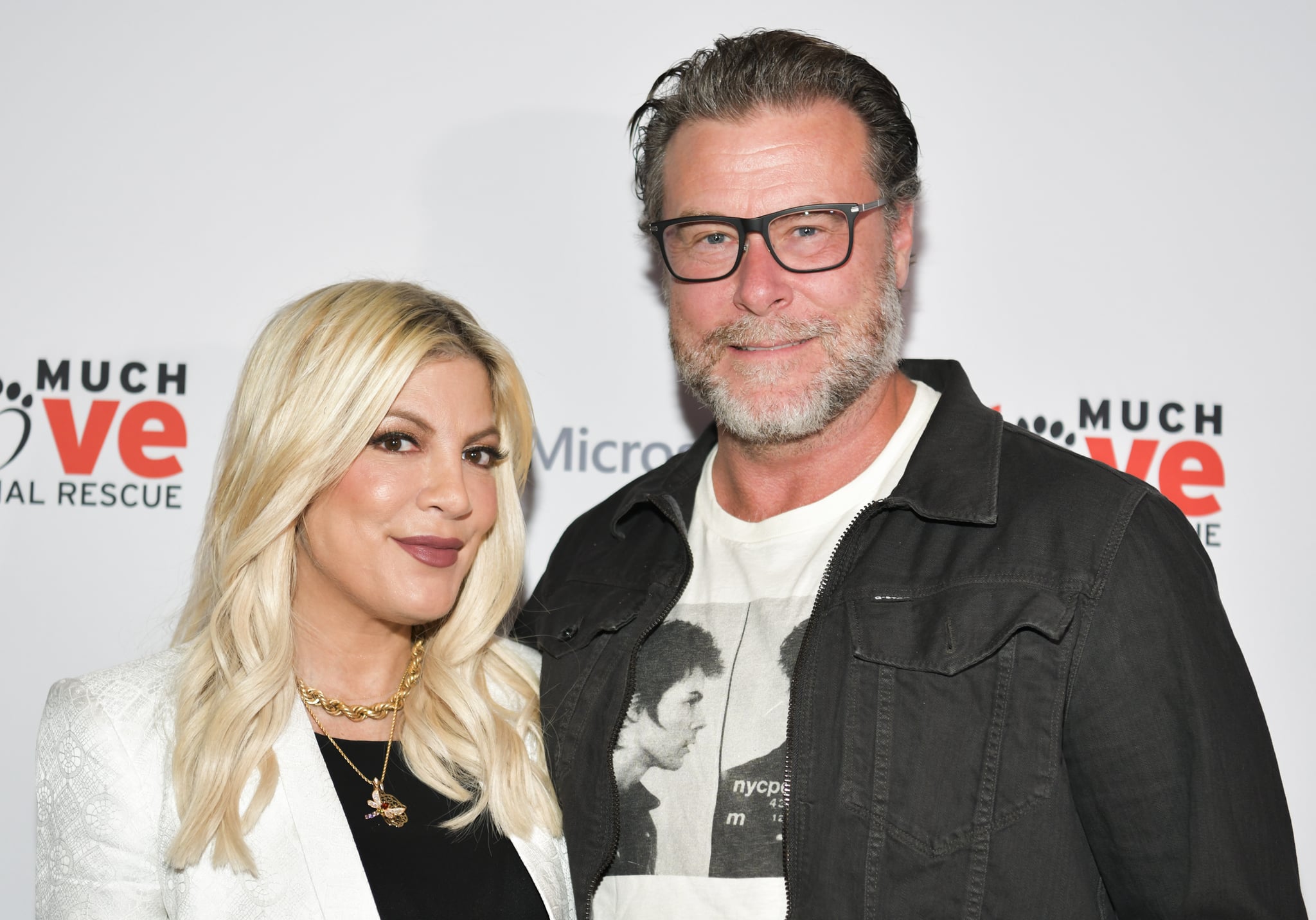 Tori Spelling and Dean McDermott are reportedly separating after 17 years of marriage. Per People, McDermott announced the news in a since-deleted Instagram post on Saturday morning. POPSUGAR has reached out to Spelling and McDermott's reps for comments on their reported split, but did not receive an immediate response.
"It's with great sadness and a very very heavy heart that after 18 years together and 5 amazing children, that @torispelling and I have decided to go our separate ways, and start a new journey of our own," he captioned his post, which featured a photo of him and Spelling together, as reported by the publication.
McDermott continued, "We will continue to work together as loving parents and guide and love our children through this difficult time. We ask that you all respect our privacy as we take this time to surround our family with love and work our way through this. Thank you all for your support and kindness."
Spelling has not commented on McDermott's separation announcement. Around the time the "Open Range" actor made his post, Spelling shared a post on her Instagram celebrating the couple's daughter, Stella, turning 15. She shared a family photo — which included McDermott — alongside the caption, "Back to my zip code… @beverlyhilton hotel has been such a huge part of my life. Went there with my family growing up and now I'm lucky enough to be able to take my own family. #beverlyhitonhotel gave us the most wonderful experience for @stella_mcdermott08 15th birthday. Penthouse suite, cabanas, cakes, the works. Tbh it was hard to leave. Family time is the best time and @beverlyhilton you continue to always make us feel like true family. We love you! xoxo #90210."
The couple's reported separation comes after 17 years of marriage (and 18 years together total) and five children. In addition to Stella, they also share Liam Aaron, Finn Davey, Beau Dean, and Hattie Margaret. McDermott also has a son, Jack, whom he shares with his ex, Mary Jo Eustace.
Over the years, Spelling and McDermott have been open about the challenges they've faced in their marriage. In 2014, McDermott publicly admitted to cheating on Spelling, the fallout of which was explored on their reality show "True Tori."
In a 2019 episode of his "Daddy Issues" podcast, McDermott went on to discuss the cheating. "I really, really wish that I had been given the knowledge of thinking with your head, not your penis," he said. "Because I did a lot of thinking with my penis. I've been there. I've cheated and it's so not about the person you're with. For me, it wasn't about T, it was about inadequacies with myself. I felt so bad about myself, I felt like a piece of sh*t, I needed to do that to feel some kind of power."