Tyra Banks Channels Her Life-Size Character For Barbie
Tyra Banks Resurrects Her "Life-Size" Character For the "Barbie" Premiere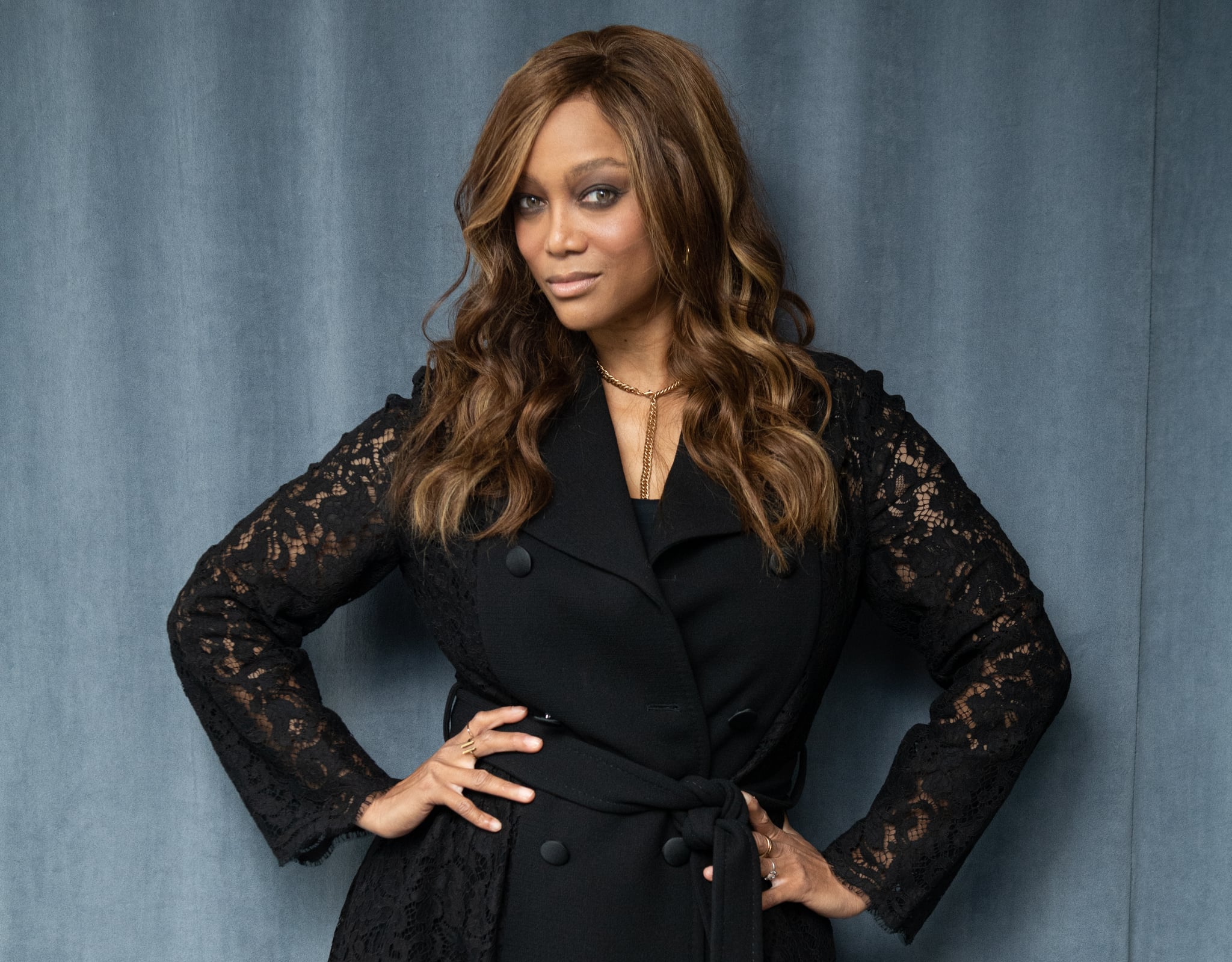 Long before the "Barbie" movie, Tyra Banks brought a very Barbie-like character named Eve to life in the classic 2000 TV movie "Life-Size." Now, to celebrate the release of Greta Gerwig's highly anticipated film, Banks has resurrected Eve — and she has an important question for Ken. "Ken, you're leaving me for WHO???" Banks captioned her Instagram post, which features the model wearing a very Eve-like ensemble.
In the photo, Banks wears a hot-pink dress with ruffle sleeves, a sparkly statement necklace, a high ponytail, and pink lipstick for good measure. The look screams Eve, the doll who comes to life to help a girl named Casey (played by Lindsay Lohan) process her grief over losing her mother. "Life-Size" was so beloved it earned a holiday-themed sequel in 2018. In the second film, "Life-Size 2," Eve helped the CEO of a toy company (played by Francia Raisa) get her life back on track.
Eve's adventures might not be done just yet. In 2020, Banks teased she was working on a third film during an appearance on "Watch What Happens Live With Andy Cohen." Updates have been scarce since then, but given Banks's passion for the franchise, no one should count Eve out just yet.
For now, her fans are just excited to see Eve make a surprise appearance on Banks's grid just in time for the "Barbie" release. One fan commented, "Our favourite Barbie." Another added, "Paved the way," while another follower wrote, "The ORIGINAL barbie!!"
After a long wait, "Barbie" officially premiered in theatres on July 21. In a recent interview with Elle UK, Gerwig explained what drew her to Barbie's story. "Barbie is, literally plastic," she said. "She's unchanging. If you threw her out, she just wouldn't disintegrate. If I could give that persona some humanity, some falling-apart-ness, that – in and of itself – would be be meaningful."
Check out Banks's "Life-Size" homage ahead.