Vick Hope and Calvin Harris are Engaged
Vick Hope Unveils Her Impressive Engagement Ring After Confirming Calvin Harris Proposal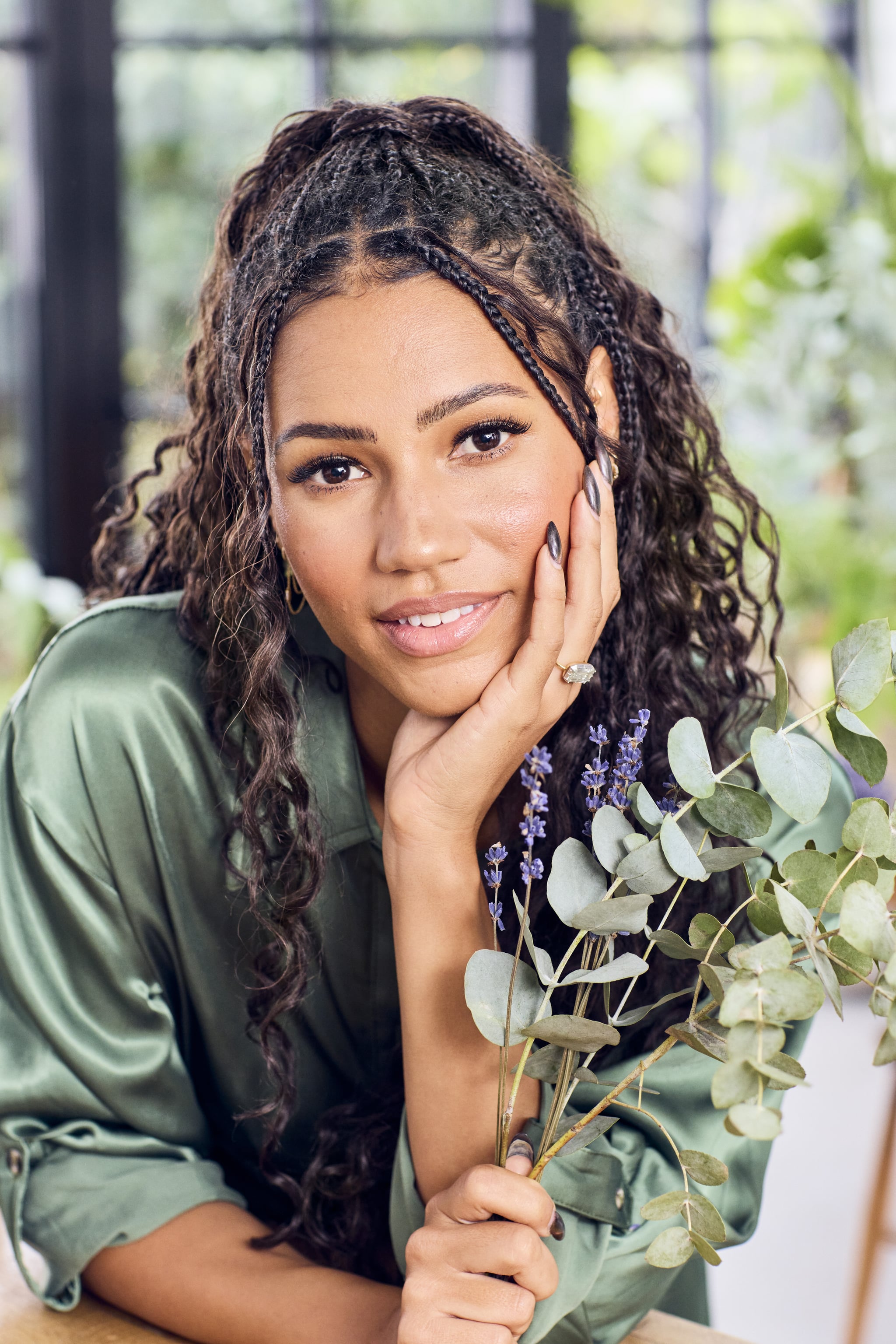 Image Source: Liz Earle
TV and Radio 1 presenter Vick Hope has given followers a glimpse of her impressive engagement ring given to her after global DJ Calvin Harris proposed. Looking effortlessly gorgeous in promotional photos after being announced as the first ever celebrity partner of Liz Earle Beauty Co., she wears a sage green silk shirt with her braids styled in a half-up hairdo, leaning on her hand with a huge diamond ring on that finger. Hope has partnered with the beauty brand to help celebrate new launches throughout the year and support its sustainability mission, and we couldn't think of a better choice. The ring, which Hope has been spotted wearing a few times but has not featured explicitly on her social media before, includes an emerald cut diamond set on a yellow gold band. The ring looks even more unique as the diamond has been set horizontally, rather than vertically which tends to be the more common way.
Rumours of Hope being engaged had been circulating since last summer, and the 33-year-old seemingly confirmed the happy news in a cover interview with The Mail on Sunday's You Magazine on 29 Jan., revealing that a "very precious thing has happened" and that "it was…perfect".
Harris is reported to have proposed on his farm in Ibiza last summer after the couple were spotted together at the Chelsea Flower Show in May 2022, but Hope is keen to keep the details to herself. "There's a difference between secrecy and privacy," she says. In a world where people share every part of their lives on social media, Hope ensures the boundaries between her public persona and private life are kept firmly in place so don't expect any PDAs any time soon. "We don't really put anything on social media because the time we have together is 'real life' and it's our own," she says. "For the first time in a long time, I'm finishing work and going home to a life that is just mine. I'm learning to find balance and peace."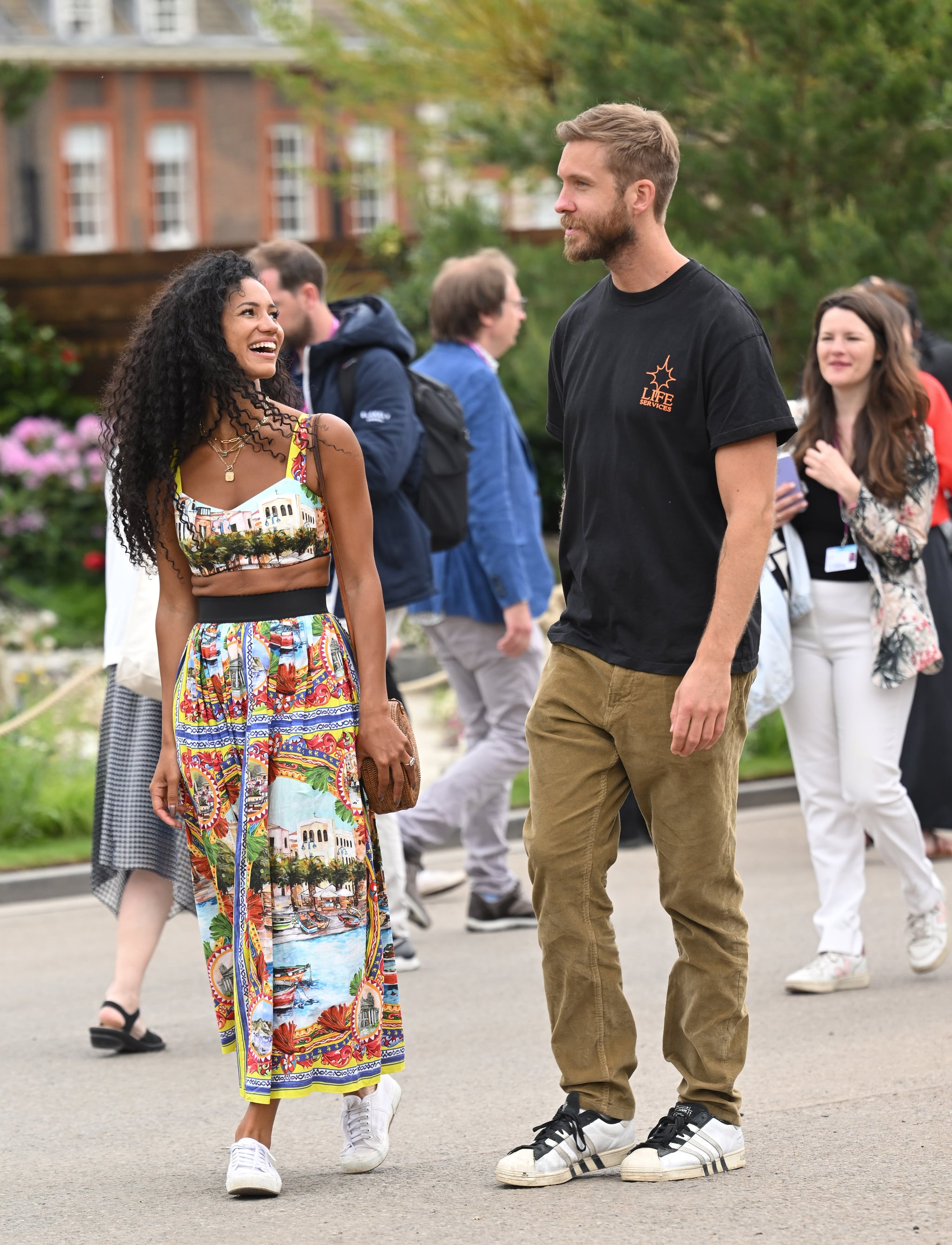 Hilariously, Harris actually asked Hope out over ten years ago when she was an up-and-coming presenter and he was celebrating his first taste of success. "It's something that we laughed about on our first proper date. We still laugh about it now," she says. Hope previously dated "Plebs" actor Tom Rosenthal from 2013-2017, while Harris has been linked with Rita Ora and Taylor Swift, and dated model Aarika Wolf for three years before the two found each other again.
With wedding planning in her midst, Hope's life is about to become even busier as she's likely to be fitting it in between her presenting jobs, recently including the Brits nominations and the impending BAFTAs red carpet, her three shows on Radio 1, her podcast, and charity work. While it's an exciting yet busy time for the style icon, at least she can be sure she's got the wedding DJ sorted . . .