Where Is Rob Kardashian in 2023?
Everything We Know About Rob Kardashian's Life Right Now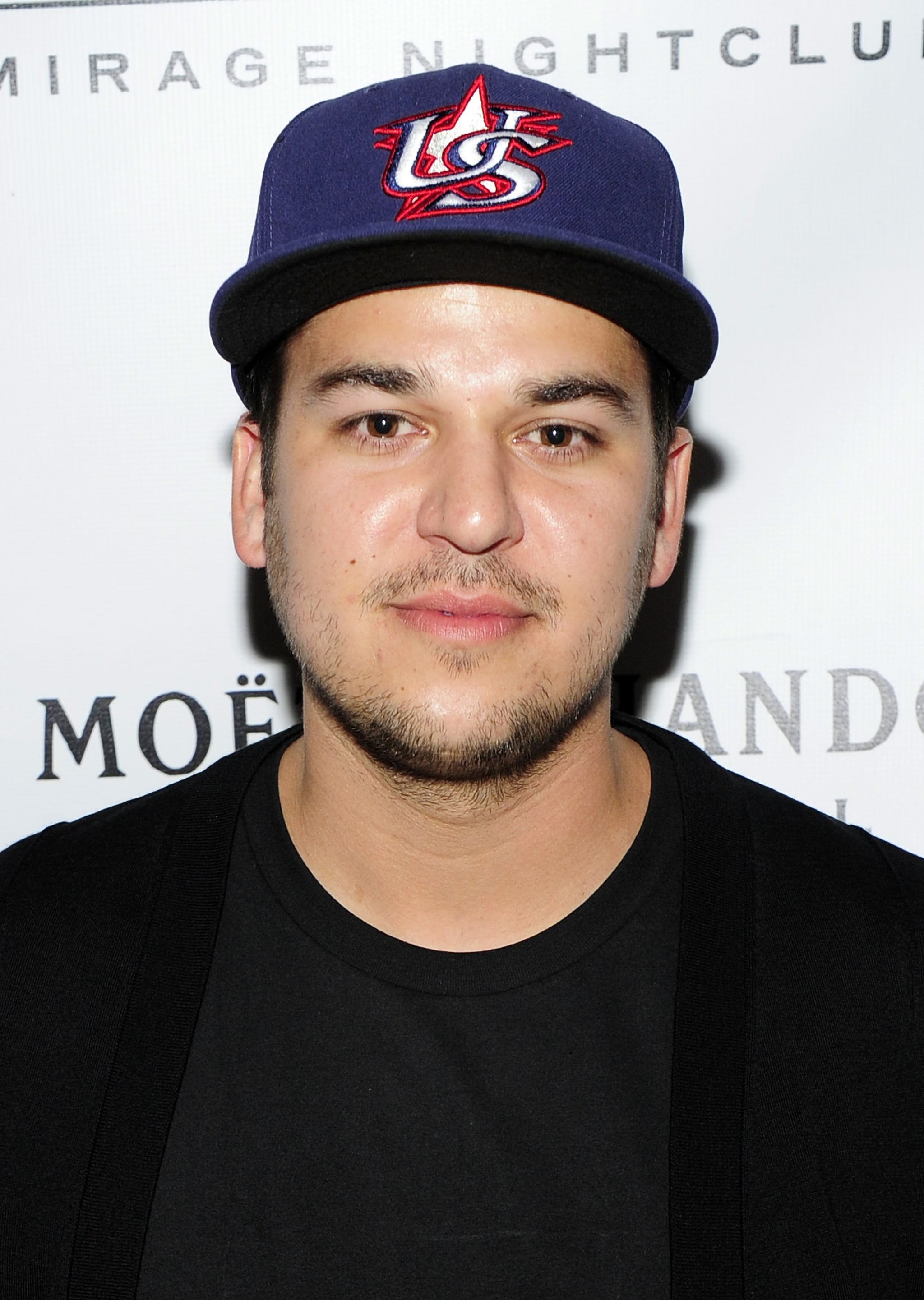 If you're curious about what Rob Kardashian is up to now, you're not alone. As the sole brother to some of the most famous sisters on the planet, Rob was featured heavily on "Keeping Up With the Kardashians" up until season seven (which premiered in 2012), when he decided to step off the show for a while. Since then, Rob has only appeared on camera a few times and has mostly kept his private life with his daughter, Dream, off camera. Still, according to his sister Khloé, his time on his family's reality TV franchise may not be over.
"I do think Rob will come back to the show. He talks about it a lot. He does," Khloé said during a 13 July episode of Disney+'s "The Kardashians", the sequel series to "KUWTK." "But I do know Rob has been through a lot personally, but he's literally the best dad that I know, and I'm so proud of him for that. He's just feeling really good about himself. So I have faith that soon he'll be back on the show."
Rob retreated from the limelight around 2012 and continued to step away from fame after an acrimonious split from his ex Blac Chyna. Rob and Chyna started dating in early 2016. Their relationship became increasingly more high-profile, and they got engaged after less than three months together. The couple welcomed Dream in November 2016 but split up in 2017 amid rumours of infidelity. The public breakup turned ugly and culminated with Chyna filing a lawsuit against the Kardashian family.
Today, Rob is actively co-parenting Dream with Chyna, as the pair share physical custody. While talking to "Entertainment Tonight" in August, Chyna said of their co-parenting relationship: "I feel like with everything — time heals everything, and people change, and situations change, and you get to see the situation for what it is, and the situation is Dream." She also mentioned her son, King, whom she co-parents with Tyga. "As long as my kids are good and happy on both sides, that's all I care about as a parent," Chyna said.
Since "KUWTK" ended and "The Kardashians" began airing, Rob has only made a few small cameos on the show. Over the past few years, he's also undergone a total physical transformation. After being diagnosed with type 2 diabetes in 2015, the former reality star has focused on living a healthier lifestyle. Rob reportedly revamped his workouts in 2019 with his sisters Kim, Kourtney, and Khloé, and today he mainly focuses on caring for his daughter and exercising. As mother Kris Jenner told the "Pretty Messed Up" podcast in 2020, Rob is "so in love" with Dream. "He's such a great dad and you never know — you have kids, they grow up, they have their kids — and you just don't know how somebody is going to be as a parent, but he's just . . . wow."
Rob's Instagram account is currently run by Jenner Communications. The photos mostly feature Rob's daughter and nieces along with his brand collaboration posts, though it did post a seemingly recent photo of Rob and Khloé on 27 June, in honour of the latter's birthday. Rob seems to be living a calm life nowadays — though we'll see what happens if he returns to his family's show sometime soon.