Will Smith Teases Jaden Smith About Having Kids
Will Smith Celebrates Jaden's 25th Birthday by Asking For Grandkids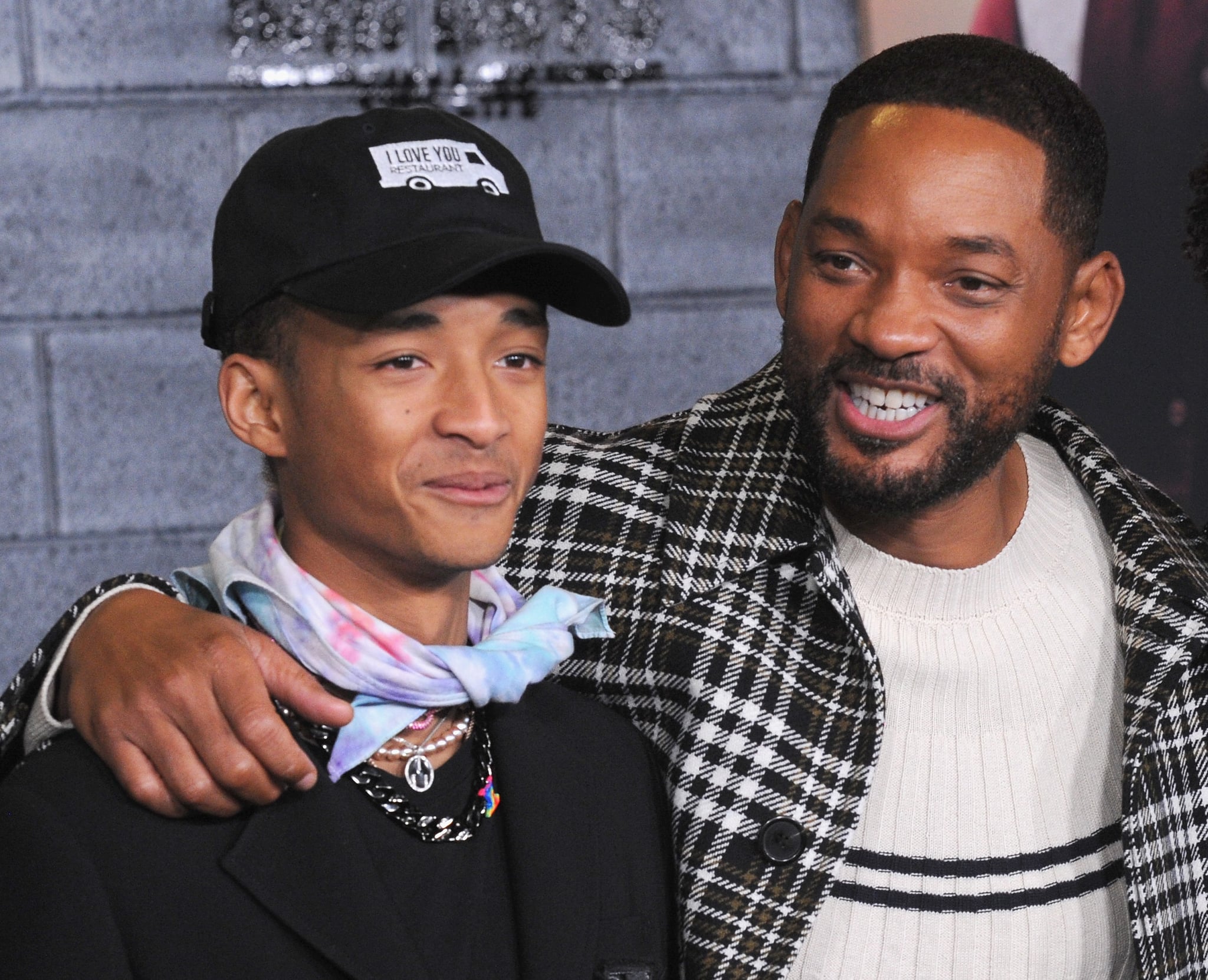 The Fresh Prince is ready to be a grandpa. On 8 July, Will Smith celebrated his son Jaden Smith's 25th birthday with a post on Instagram jokingly inquiring when he was planning on having children. Will captioned his post, "Happy Birthday, J-Diggy. It's crazy that you're 25?!?! When I was 25 I had a 2 yr. old… I'm just sayin'… Wha's up? What you doin' over there?"
Jaden didn't respond to his dad's plea for grandkids, but plenty of other people weighed in on the subject in the comments. Rapper Barak Jacuzzi wrote, "Our generation waiting til we grown ass adults before kids lol," and Will's mother-in-law Adrienne Banfield Norris added, "He's smarter than you" with four laughing emoji.
In addition to teasing his son about when he plans on having kids, Will capped off his post with a sweet message about his photo choice. "BTW, this is my favourite picture of us," he wrote alongside a black-and-white throwback shot of himself with his arm around Jaden's shoulder.
Jaden is Will's oldest child with his wife Jada Pinkett Smith. They also share 22-year-old Willow. Prior to marrying Jada, Will was married to Sheree Zampino, and they share one child, Trey Smith, who was born in 1992.
While Jada shared a tribute to Jaden on her Instagram, as well, she kept the focus squarely on her son's birthday. "Happy 25th Birthday my sweet, sweet Jaden!" she wrote alongside one photo of her holding her son when he was a baby, and a more recent photo of them walking the red carpet together.
As for Jaden, he celebrated his special day with a shopping trip, and a selfie. He captioned his Instagram post simply, "Birthday Boy."