Alex Borstein and Will Sasso at the Emmys 2018
You 100 Percent Recognised Alex Borstein's Date at the Emmys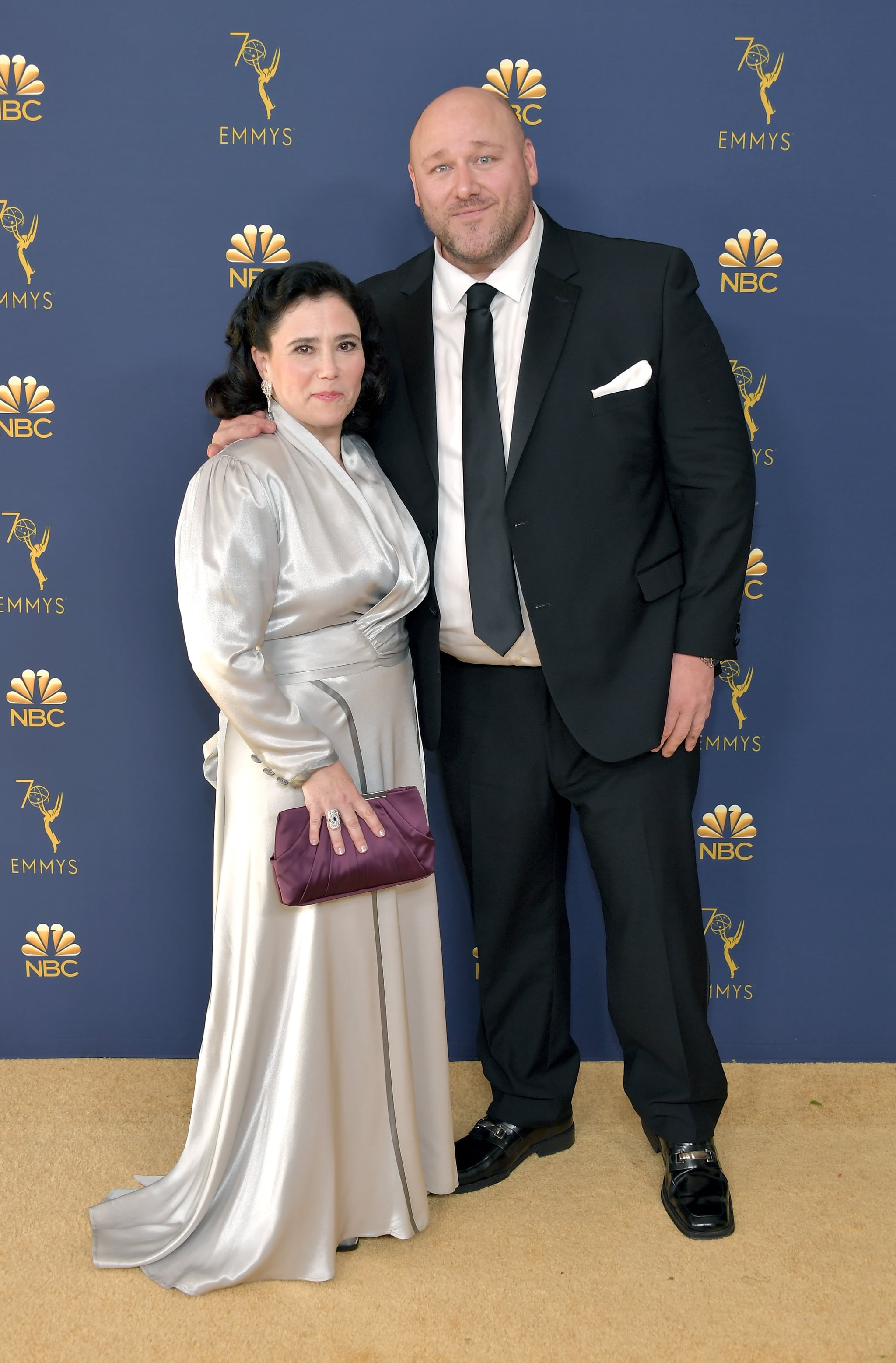 Alex Borstein took home the award for best supporting actress in a comedy series at the Emmys, and she had a familiar face by her side. The handsome fellow cheering her on while she shimmied her way up on the stage was none other than Will Sasso, Borstein's friend and costar from her MADtv days. Both he and Borstein joined the Fox sketch comedy during its third season, and they've continued to support each other ever since. Emmy night was no different. Sasso was sitting next to Borstein when she won a trophy for her portrayal of The Marvelous Mrs. Maisel's tough, New York City comedy booker Susie.
Sasso knows better than anyone just how talented Borstein is. In a 2014 profile of the actress for The Washington Post, the actor said:
"Alex has a lot of Steve Martin in her. I think the thing that is very unique about Alex is the same person who created a character as broad as Ms. Swan is also the queen of subtly. She not only knows how to play something subtle, but she really enjoys it, arguably more than bigger characters, just knowing her."
He also congratulated her on her nomination earlier this Summer on Twitter, writing, "Congratulations to this labyrinthine performer, comedic genius, and all-around bad mofo on her Emmy nomination. Well earned, @AlexBorstein."
This win marks Borstein's second Emmy. She took home her first in 1998 for her voice-over work on Family Guy. It's good to see that long after their time together on MADtv, the talented Borstein still has Sasso to celebrate her triumphs with.
Image Source: Getty / Neilson Barnard