Is Anyone From Riverdale in Chilling Adventures of Sabrina?
There's a VERY Subtle Riverdale Cameo in Chilling Adventures of Sabrina — Did You Catch It?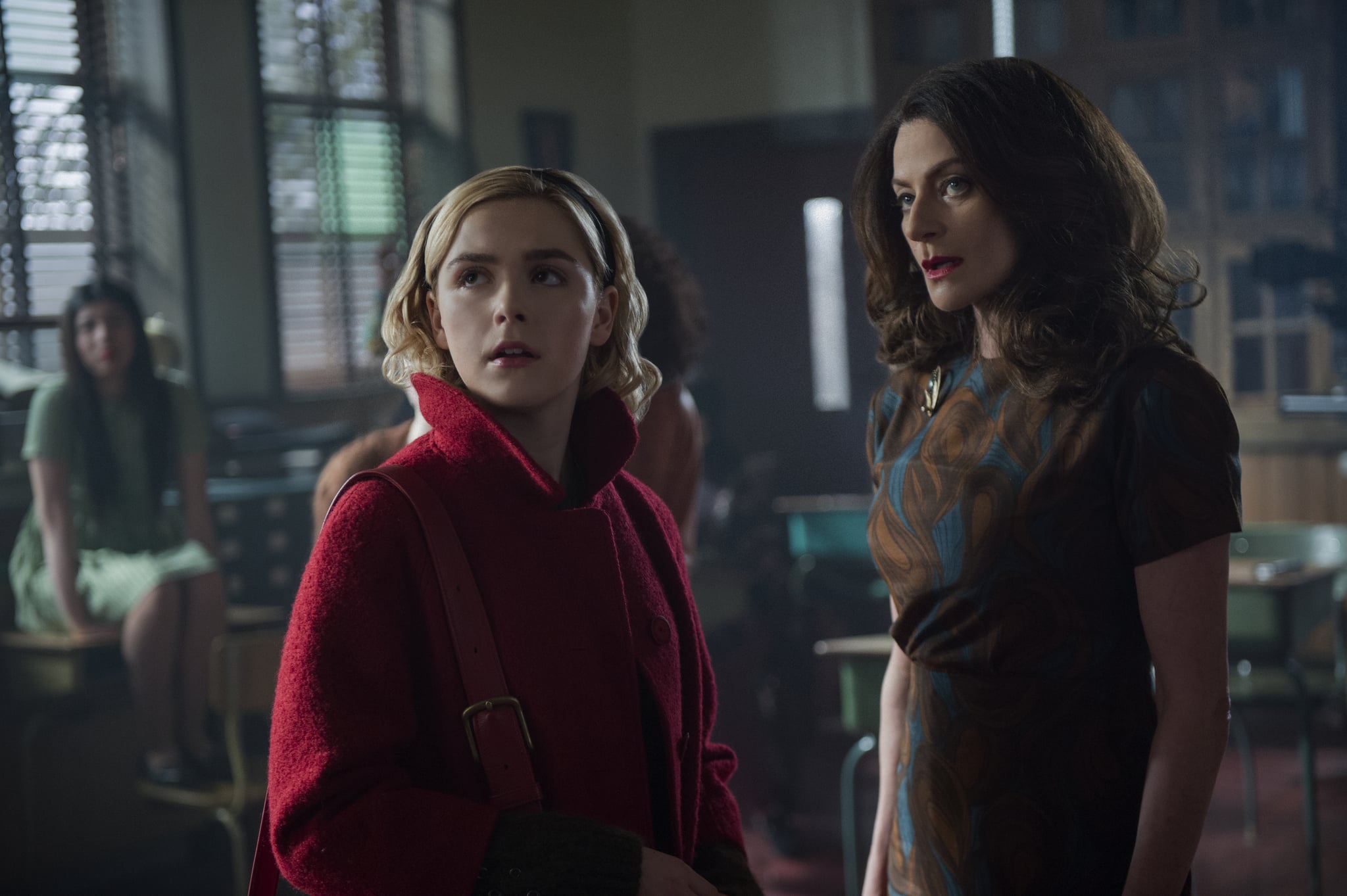 Warning: Spoilers for Chilling Adventures of Sabrina below!
For many Riverdale fans out there, the premiere of Netflix's Chilling Adventures of Sabrina — which is technically a spinoff of the CW drama — presents an exciting opportunity for Archie, Betty, and the rest of the gang to mix with the witches of Sabrina Spellman's Greendale. Though the characters do just that in the comics, there hasn't been any word of an official Sabrina/Riverdale crossover just yet. We even asked the cast their thoughts on it in a recent interview, and they all agreed it "should happen way in the future." That's why it was so surprising (and cool!) (and also a little confusing!) to see a Riverdale character pop up in episode seven of Chilling Adventures of Sabrina, even if it was just for a second.
The episode in question, titled "Feast of Feasts," revolves around Thanksgiving, which sees villainous high school teacher — aka Madame Satan — Miss Wardwell ordering a pizza for dinner rather than settling in with some traditional turkey. It all becomes clear why she opted for pizza, however, when she decides to chow down on the high school delivery boy instead. The unfortunate student just so happens to be Ben, who Riverdale fans should recognise.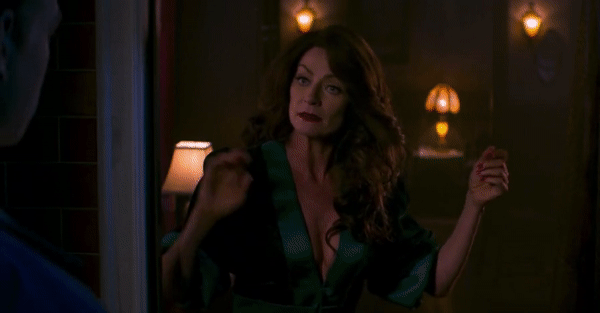 Over the last three seasons the character has popped up everywhere from making out with Miss Grundy the night she's murdered by the Black Hood, to serving hot dogs at the Twilight Drive-In. He's also the person playing Griffins and Gargoyles (a Dungeons and Dragons knockoff) with Dilton Doiley in season three, and the boy in the hospital who seemingly kills himself in front of Betty and Jughead when he jumps out the window after declaring "You'll fly too."
Given his last, fatal appearance on Riverdale, how is Ben able to show up on Miss Wardwell's doorstep? Is Greendale a version of the afterlife? Or does he deliver that pizza before he jumps out the window in season three of Riverdale? During a brief interview with ET, executive producer of both Riverdale and Sabrina, Roberto Aguirre-Sacasa, hinted that time is a tricky concept in both series.
"It suggests a very deep, deep mythology where time and space bends. I love that kid. I'm sad that he keeps turning up and horrible things keep happening to him," he said, before noting that Ben's fall at the hospital might not have been fatal after all. "[The fall] seemed like it was pretty final, but yet there he is in Greendale. But in Greendale, everyone pops up — the dead don't stay dead long in Greendale."
Apparently we'll have to wait for season two of Chilling Adventures of Sabrina to find out if Ben survived his run-in with Miss Wardwell.