Black Mirror 15 Million Merits and Crocodile Theory
Whoa — This Awful Black Mirror Character Has a VERY Disturbing Connection to Season 1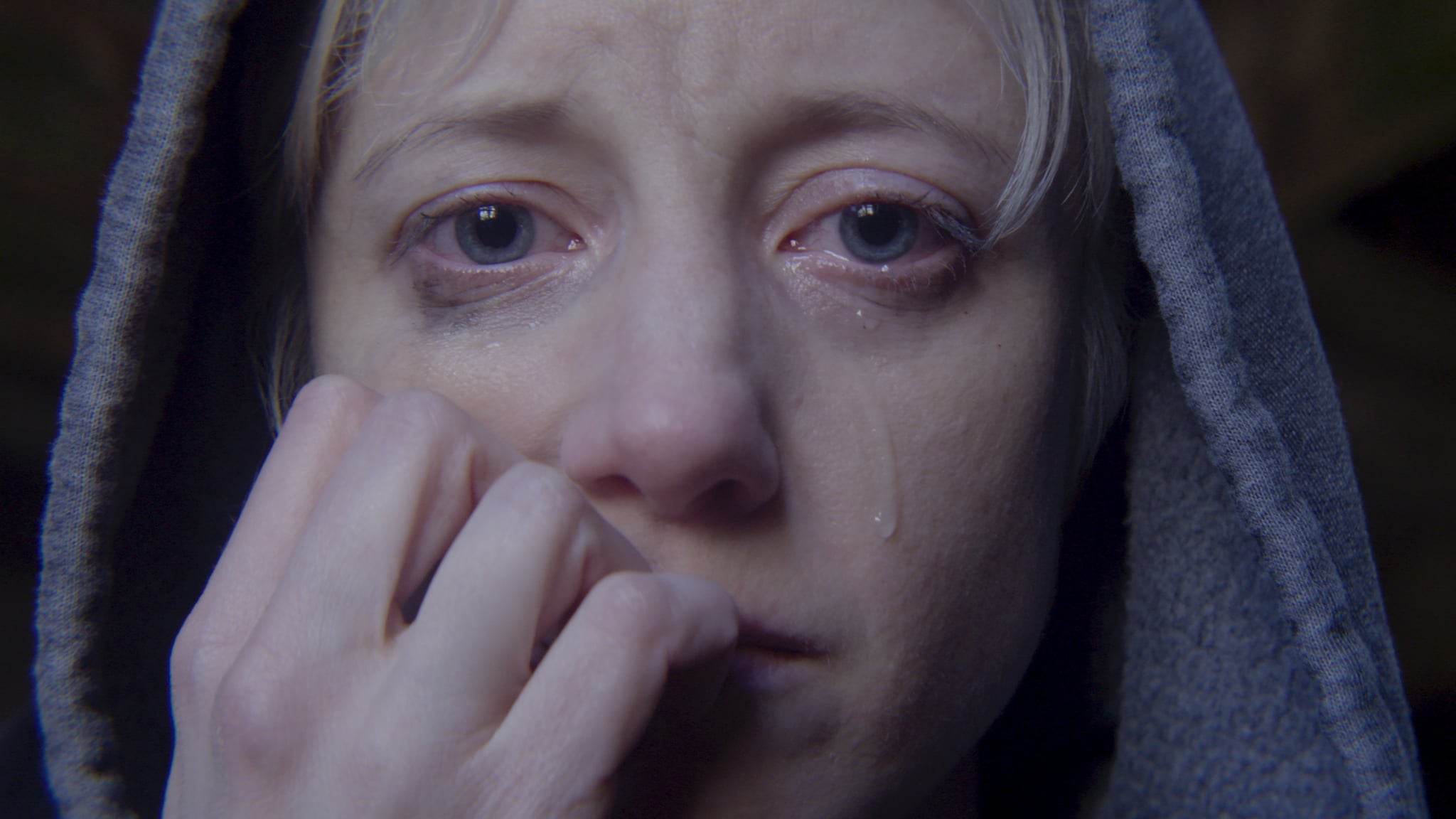 The following contains spoilers for seasons one and four of Black Mirror.
It's hard not to finish the "Crocodile" episode of Black Mirror's fourth season without a bad taste in your mouth. The focal character, Mia (Andrea Riseborough), gradually transforms from something of a sympathetic character to a despicable monster, murdering several people and a baby to preserve her own lifestyle. And while you might have a distaste for Mia after seeing her personal plight this season, you'll be even more disturbed after reading a fan theory that connects her to one of the saddest episodes from way back in season one.
Redditor vegancake purports that Mia may actually be responsible for the f*cked-up world where "15 Million Merits" characters Bingham (Daniel Kaluuya) and Abi (Jessica Brown Findlay) live.
Could Mia's sustainable community design actually be the bike-fueled, "merit"-based society where Bing and Abi fall victim to the twisted entertainment appetites of their peers?
If you can recall details from before Mia turns into a stone-cold serial killer, she is an accomplished architect who is tapped to speak about her innovative community housing design at a major industry conference. Her roots as an architect certainly explain the stunning family home that we see intermittently throughout the episode, but doesn't the style of her living space feel . . . familiar?
Considering this, vegancake's theory wonders: could Mia's sustainable community design actually be the bike-fueled, "merit"-based society where Bing and Abi fall victim to the twisted entertainment appetites of their peers? Here's a portion of the Redditor's full idea:
"OK, so lots of details in Crocodile (the song being a current hit, WraithBabes, mention of the host of the talent show) definitely make it seem like right now, at this very moment, while Mia is in her mansion with the huge windows, other people are cycling in a Fifteen Million Merits windowless home. Meanwhile, Mia is getting paid to talk about the architecture she innovated for affordable housing that is also 'community.' So, anyone else think this is suggesting Mia designed the Fifteen Million Merits model of 'community'?
. . . I feel like Mia probably wasn't born a psychopath, but rather the constant secret of the bike/car accident has made her this way. The bike-centric 15MM (if she created it) could be this traumatic secret seeping out."
The Reddit theorist focuses specifically on the fact that Mia's first crime, covering up the fatal hit and run of a bicyclist, might have inspired her to make bikes the crux of the sustainable community development she designs. Plus, WraithBabes (the porn series Mia plays in the background while disposing of her ex's body) is also one of the top forms of entertainment in Bing and Abi's community.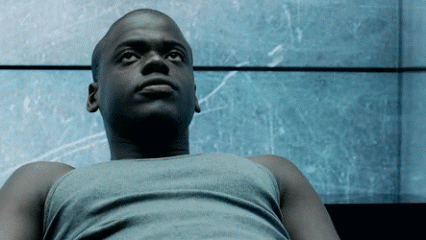 Other fans of the show also caught connections between "Crocodile" and "15 Million Merits." For example, the color scheme and architectural details:

Another fan recalled that Mia's nosy hotel clerk mentions "Hot Shot," the American Idol-style show featured in "15 Million Merits":
Furthermore, keen-eared viewers noticed that the Irma Thomas song "Anyone Who Knows What Love Is (Will Understand)" — which makes an appearance once per Black Mirror season — is a key focus in both "15 Million Merits" and "Crocodile." Specifically, it's the song Abi sings for her failed reality show audition, and it's also what plays in the background when a self-driving pizza truck strikes a pedestrian outside Mia's hotel room:
S04E02- Crocodile they played 'Will Understand' song. The same ws played in S01E02- 15 Million Merits. Black Mirror is playing with our head

— president nana (@YoBlackPepper) January 11, 2018
With popular songs, reality shows, and even pornography taking place in both worlds, it begs the question: are they happening at the same time, and are they intertwined? It certainly seems possible. So, do you think that this theory is accurate? Show creator Charlie Booker has confirmed that the Black Mirror universe is connected, so we're inclined to believe that these similarities are no coincidence!