Is Bradley Cooper Really Playing Guitar in A Star Is Born?
Is Bradley Cooper Playing Guitar in A Star Is Born? Here's the Scoop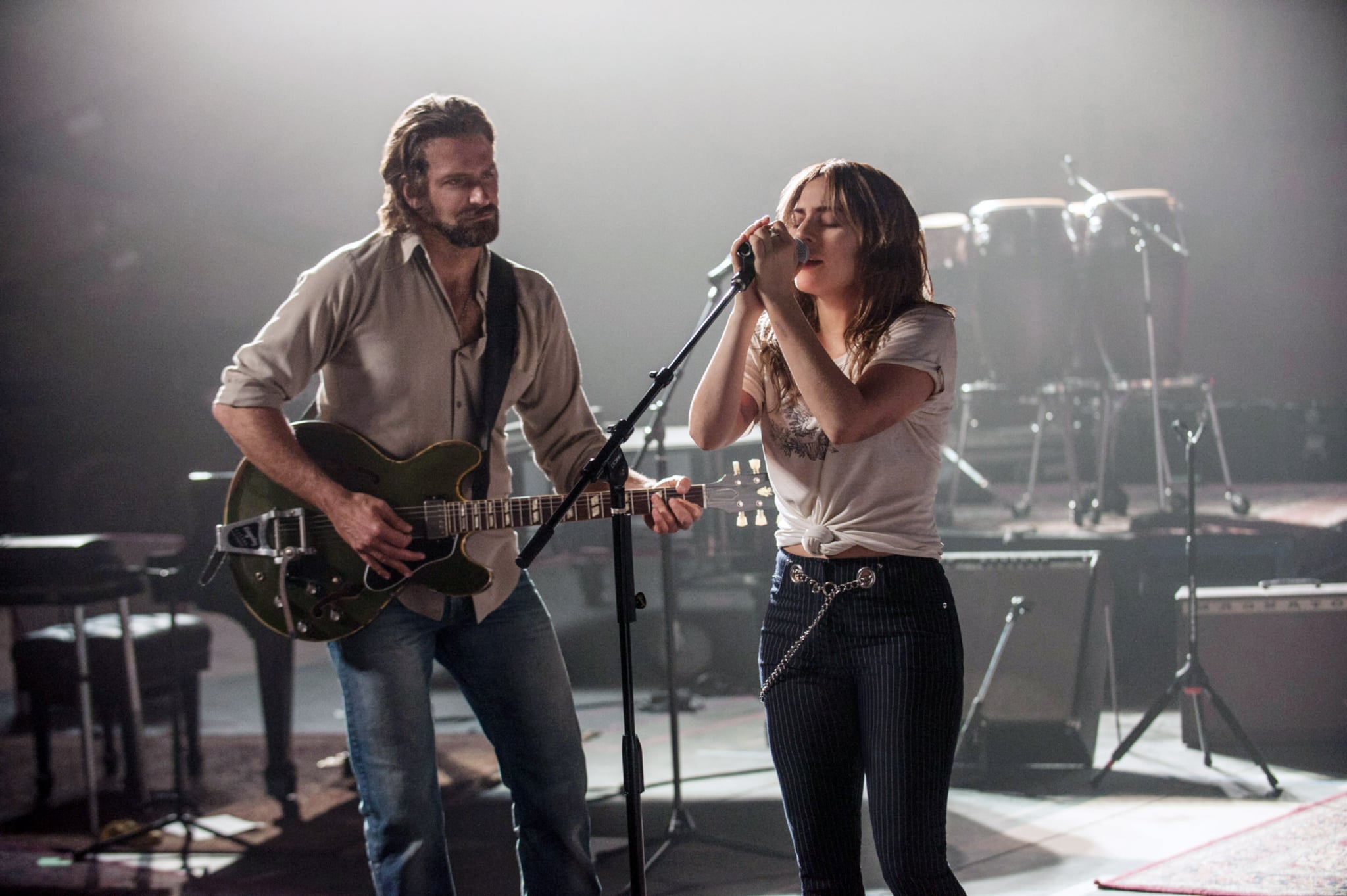 A Star Is Born is already riding waves of accolades from critics and fans alike. While tons of attention is focussed on Lady Gaga and her breathtaking performance, her costar (and director!) Bradley Cooper also is getting his fair share of praise. This latest movie musical, a remake of the 1976 musical drama (and its 1954 and 1937 predecessors), stars Cooper as Jackson Maine, a hard-living rock legend whose decline coincides with the rise of small-town country singer Ally, played by Gaga. Both stars tear it up vocally, singing live and providing their own voices without dubbing. Cooper's character also plays the guitar, and it has us wondering: is he playing for real up there?
You bet he is! Cooper revealed that he learned to play guitar for the role, taking around a year and a half of intensive music lessons in order to carry it off. He actually appeared on stage at the 2017 Glastonbury Festival, using the festival set to film some scenes for A Star Is Born. In a fun nod, his set came right before Kris Kristofferson, who played the corresponding role in the 1976 A Star Is Born opposite Barbra Streisand.
Playing guitar live and filming at a festival doesn't seem like a great idea in today's spoiler-heavy, social-media-obsessed world, but Cooper had a plan in action to prevent leaks. He told Rolling Stone, "We couldn't play through the PA system because of the music. All the music's original, so the music couldn't get out, but it was playing through the monitors. So about five rows out they could hear us, but then 20 rows out they couldn't." This kept the movie's original songs from leaking early but allowed for the filmmakers to get authentic reaction shots and settings.
A Star Is Born is out now, so hurry up — you won't want to miss it!