Barbra Streisand Talks About Lady Gaga in A Star Is Born
Barbra Streisand Is Definitely a Fan of Lady Gaga in A Star Is Born: "She Is Wonderful"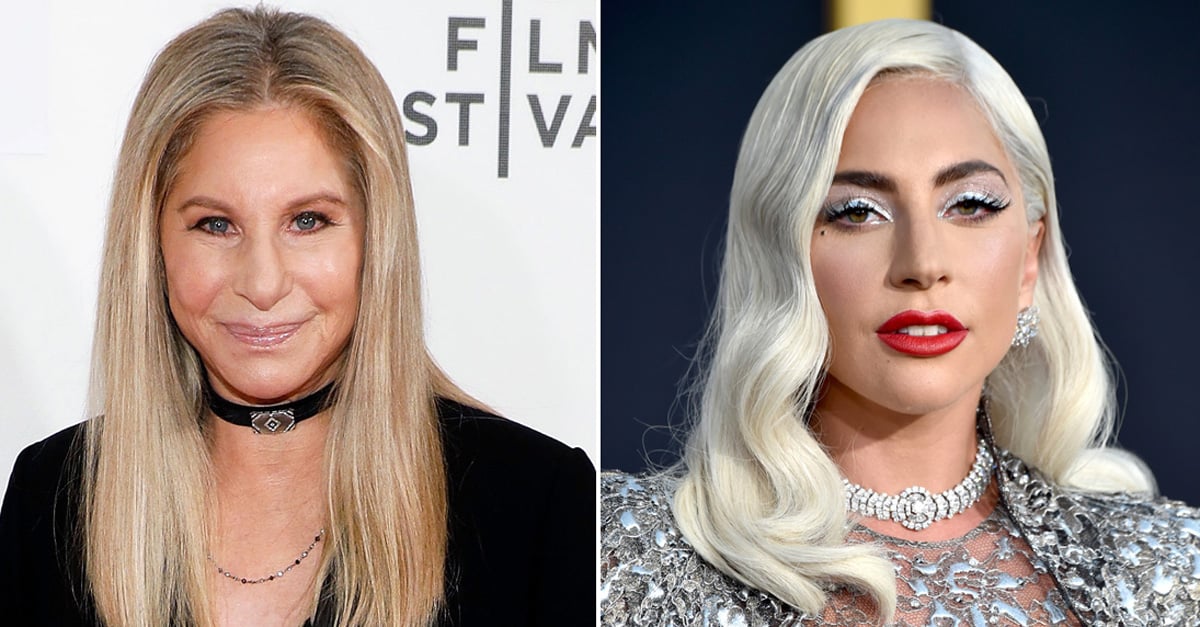 Lady Gaga's performance in A Star Is Born hit all the right notes for Barbra Streisand. In an interview with Extra, the singer and actress praised Gaga after seeing the film. Streisand, who played the same role as the "Million Reasons" singer in the 1976 remake of the movie, was rather impressed with her fellow Hollywood companion. "Of course I've seen it," she said. "I loved it. I think it is wonderful. She is wonderful. Bradley told me he spent months with her working to see her real self."
Barbra also touched on her friendship with Lady Gaga. "I call her Stefani," she said. "I can't call her Lady Gaga, but I understand why she calls herself Lady Gaga. I understand that person. I think it is great . . . they are going to have a big hit." Although there have been multiple amazing remakes of A Star Is Born, we're pretty confident that the upcoming one will be a standout, especially because Lady Gaga and Bradley Cooper have such a magnetic connection. Besides, if it has the Barbra Streisand stamp of approval, it's bound to be remarkable. A Star Is Born hits theatres on Oct. 5.
Image Source: Getty / Taylor Hill / Kevin Mazur