Are Britney and Jo Sisters on Grey's Anatomy?
This Compelling Grey's Anatomy Theory Suggests Jo and Britney Are Sisters — Do You Buy It?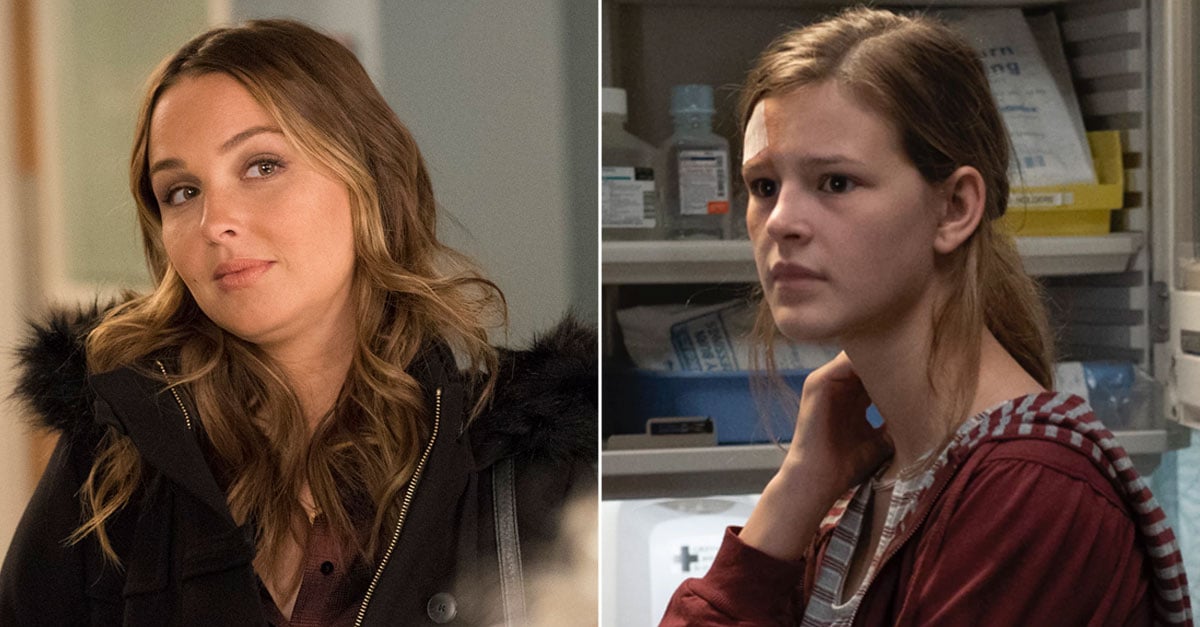 Grey's Anatomy is coming up on its historic, record-breaking 332nd episode, making it the longest-running primetime medical drama ever, so naturally we've been on high alert for any potential twists and unexpected curveballs that showrunner Krista Vernoff might toss our way. Now, a new theory suggests that Jo, played by Camilla Luddington, could be involved in a surprise connection — could she be related to Betty (Peyton Kennedy), also known as Britney? A new theory from Reddit user fivedaysthatsaweek makes a compelling case for it.
To give you some context, in last week's episode, "I Want a New Drug," we see Meredith (Ellen Pompeo) attempting to break the record for the longest surgery ever at Grey-Sloan Memorial. She's nearly interrupted when over 50 addicts are brought in with opiate overdoses due to taking laced pills, with one of them being Betty Britney. Teddy (Kim Raver) is able to save Britney during surgery, but it seems like she'll most likely leave Amelia's care, even though she did everything to try to keep her clean, because of her parents resurfacing.
Since Britney's parents have since claimed Leo, Britney's young son who Owen was fostering and prepared to raise as his own child, it's unlikely that Britney would still stay with Amelia. After all, if her parents have found her and realise that they need to help her with her addiction or else lose their daughter for good, they'll likely whisk her away. The effects this will have on Owen and Amelia's relationship don't look promising, but as fivedaysthatsaweek points out, there are glaring parallels between Britney and Jo's histories.
Britney first shows up on Grey's as a teen mom going by a different name, ready to give up her baby. Now, in previous episodes of the show, we've discovered that Jo was originally named Brooke, until she changed it, and was dropped off at a fire station when she was an infant. She subsequently spent much of her childhood in foster homes. Could Jo's parents also be Britney's?
Another Reddit user, TgitDude, even came up with a theory about how Jo would come to realise they share the same parents: a court battle between Owen and Amelia against Britney's parents.
We haven't gotten to delve too much into Jo's backstory quite yet, other than learning of her ex-husband and the fact that she's known Link for a while. A storyline like this could be the perfect, soapy way to dig into her background and flesh out details of her past that we haven't been privy to. And to top it all off, it would make a lot of thematic sense since Grey's Anatomy has a history of reuniting long-lost sisters.