Damon Wayans Tweets Clayne Crawford Fired From Lethal Weapon
Damon Wayans Says Physically Abusive Lethal Weapon Costar "Relished in Making Women Cry"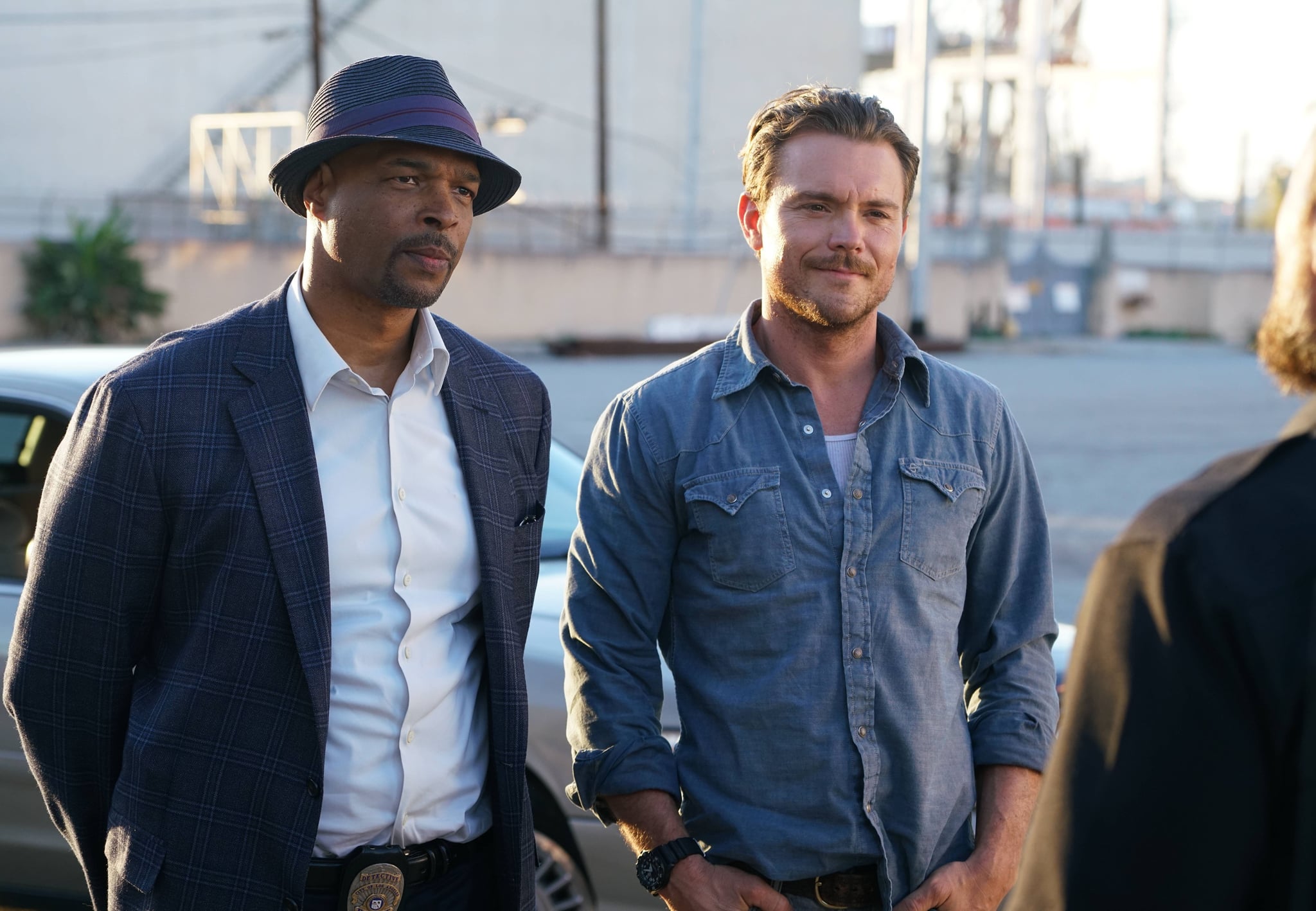 Image Source: Everett Collection
Damon Wayans's and Clayne Crawford's characters on Lethal Weapon might have been buddies, but their offscreen relationship is far more tumultuous. In the wake of news that the police procedural has been renewed by Fox for a third season without Crawford — Seann William Scott joined the cast after Crawford was fired — Wayans appeared to confirm the rumours about his costar's volatile behaviour on set with graphic video footage and photos on Twitter.
When fans voiced their outrage over Crawford's firing, Wayans, who plays Murtagh on the show, decided to address it head on by tweeting, "Now that the fate of the show is solidified...I'd like to address the Twitter outrage with this video and image to follow." The brief, now-deleted video shows the 57-year-old actor getting hit in the back of his head with a piece of debris while filming an episode Crawford was directing. He also posted a now-deleted photo of the aftermath, showing that he suffered a bloody gash where the shrapnel struck him.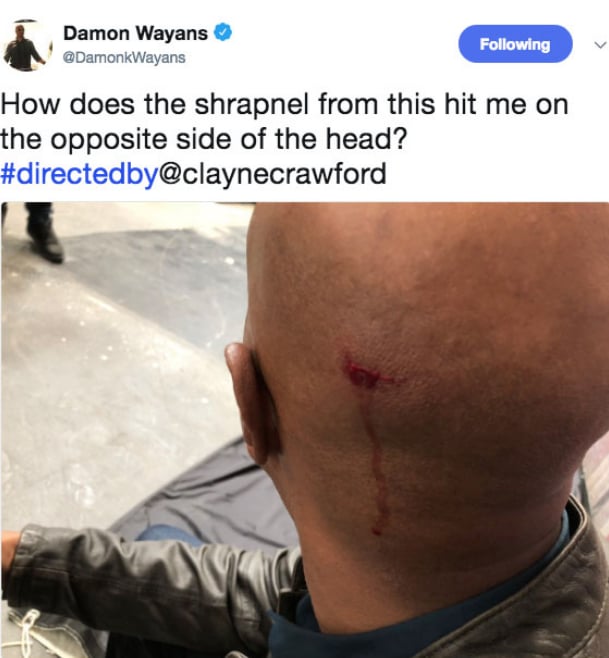 Although Wayans eventually made his Twitter account private before deleting it entirely, he fired off a few other descriptions about what it was like to work with Crawford. "[He] relished in making females cry. And stuck [sic] fear in cast and crew. #dontblameme," he wrote in one. "He hit another actor in the mouth with a bottle of green tea and busted his mouth open." He also shared a photo of a sticker someone else on the studio lot had stuck to a post, which included an illustration of Crawford's face next to the words, "Clayne Crawford is an emotional terrorist." Wayans wrapped up his thread by defending himself from fans who were trying to brush off Crawford's behaviour.
"Bye to Twitter and the weirdos who don't understand set decor and privilege it is to do what we do," he tweeted. "Put up with this two seasons. Kiss the dark side of my ass if you don't understand it wasn't just me. @ClayneCrawford has a file of infractions. @WarnerBrosEnt #releasethetapes."
Last week, multiple sources told The Hollywood Reporter that the troubled actor was fired from the show after a series of outbursts on the set and that producers were "scrambling to save" it from cancellation. The first incident occurred when Crawford got extremely angry about the working conditions of the set one day, which he deemed unsafe. Afterwards, he agreed to apologise for his role in the scenario as well as complete therapy at the behest of the studio. He also ended up sharing a "sizeable portion" of his paycheck with the other major party involved in the altercation. The second time, a different actor was hit by a piece of shrapnel (which we can now assume is Wayans) while filming, leading to another incident.
Despite apologising and completing the studio-appointed therapy, Crawford still found himself axed from Lethal Weapon. In his place is Scott, of American Pie and Goon fame, who is coming on board to play an entirely different character. According to TVLine, the role will likely end up being Riggs's brother. Since the loose-canon cop is shot in the season two finale, it seems the writers won't have too difficult a time explaining Crawford's sudden absence.
Crawford has yet to respond to his costars tweets.