Did the Female Bachelor Vietnam Contestants End Up Together?
Aw! That Shocking Same-Sex Love Story on The Bachelor: Vietnam Has a Happy Ending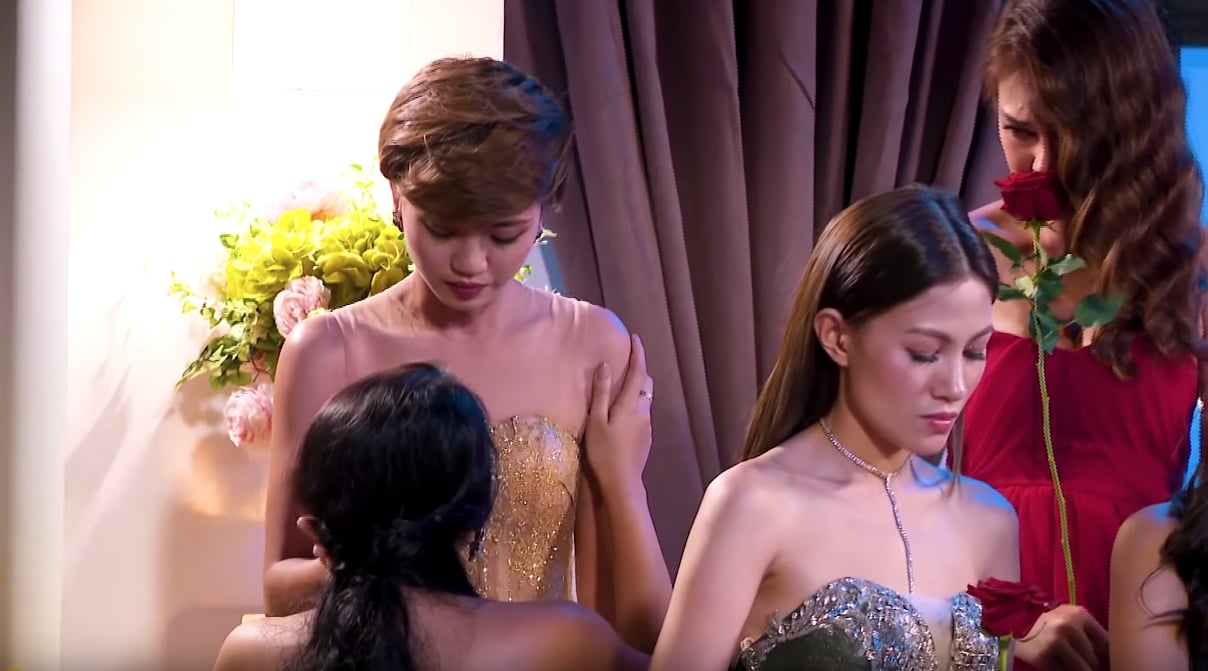 In September, a rose ceremony on The Bachelor: Vietnam ended with the ultimate shocker — one of the contestants, Minh Thu, not only rejected Bachelor Nguyen Quoc Trung's rose but also turned around and tearfully declared her undying love for fellow contestant Truc Nhu. After Minh begged her to "come home with" her, Truc was so overcome with emotion that she gave back her own rose to the handsome suitor, telling him, "I know you'll find someone who really loves you."
We can only imagine how much The Bachelor: Vietnam producers were salivating over this jaw-dropping reality TV moment, but that's not where the drama ended. Once the commotion had died down, Nguyen Quoc decided to pull Truc aside following the rose ceremony and chat things out with her. Ultimately, she chose to stay in the competition without Minh. Talk about a heartbreaker, right?
"Myself, the story producer, the director, the host . . . I think 'jaw drop' is the only way I can describe everybody's face," executive producer Anh Tran told Vulture of the stunning turn of events. "It was this gigantic declaration that no one saw coming."
Fortunately, it seems Minh and Truc got their happy ending after all! During a recent interview with NextShark, Anh Tran confirmed that the women got back together after the show and are in a relationship. Apparently, Truc requested to leave the series just two episodes after Minh's bombshell because she already found what she was looking for.
"They left the show and have been together since," he said. "We delivered on our promise that two people would find love."