Does the Bachelorette Need to Pay For Her Dresses?
Burning Question: Does the Bachelorette Need to Bring Her Own Dresses?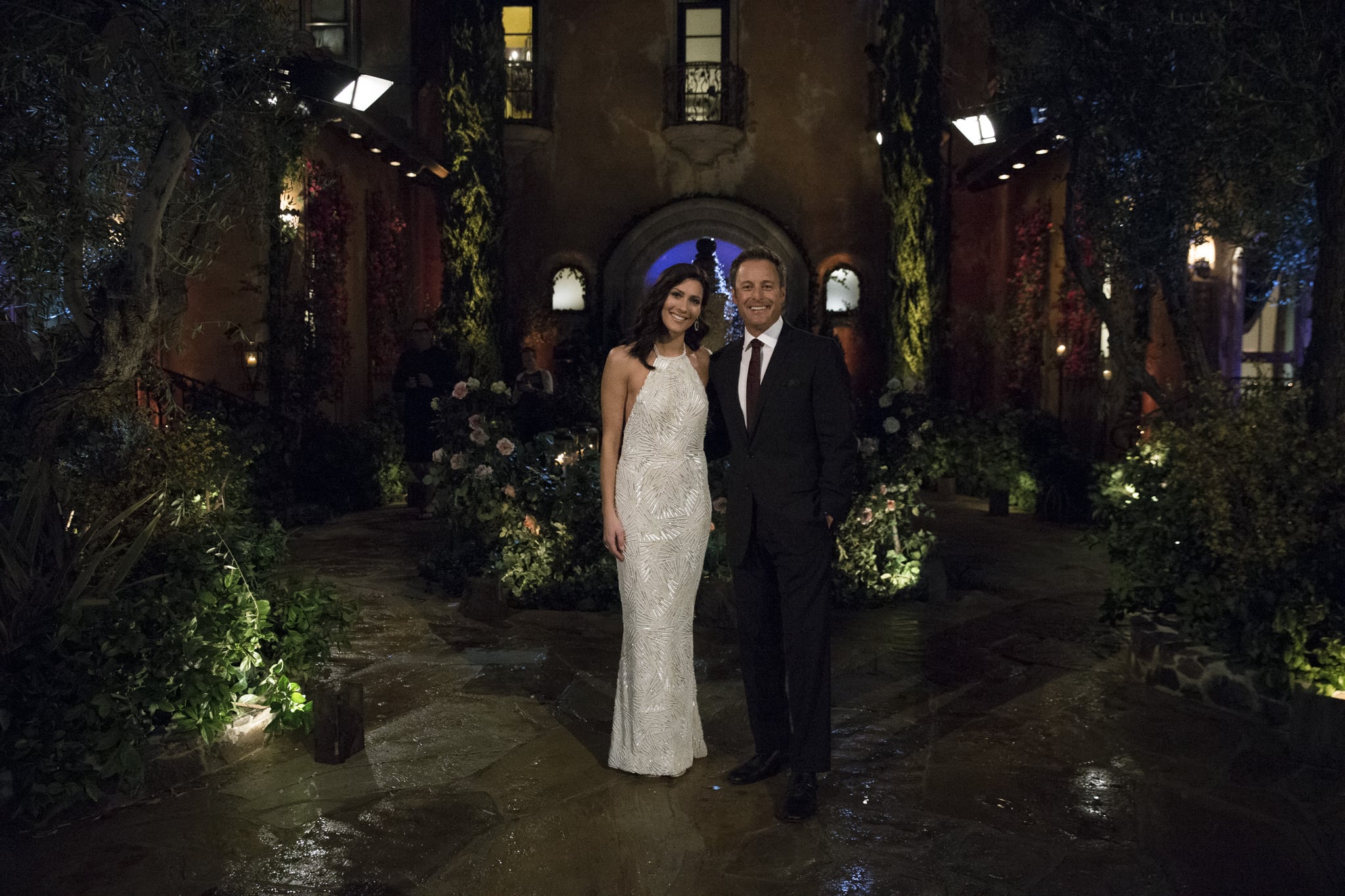 At this point, everyone who's familiar with the ins and outs of Bachelor Nation knows that both male and female contestants are completely responsible for supplying their own wardrobe. For the women, that includes suitcases full of lavish dresses, a full spectrum of heels, and all the beauty accoutrements to ensure they look nothing short of perfect for the lead. This is not cheap.
Sarah Herron, who appeared on Sean Lowe's season of The Bachelor, spent around $6,000, according to Refinery29. While lofty, she noted that her credit card bill was nothing compared to some of the other women, who reportedly spend $20,000 to $30,000 in preparation for the show. For example, Olivia Caridi — the grinning villain from Beg Higgins's season who got sent home on a humiliating two-on-one date — apparently threw down $40,000 before stepping out of that limo on night one.
Of course, there are women on the opposite end of the spectrum who spend far less. Bekah Martinez, the spunky, Betty Boop look-alike from Arie Luyendyk's season, recently told Glamour she spent between $700 and $800 and promptly returned everything that still had tags on it after getting the boot (also a two-on-one date).
Fortunately, when you're cast as the lead, you don't have to spend a dime of your own money on clothes. In fact, they get their very own stylist, a role that Cary Fetman has served for the past several seasons. He's dressing Becca this season as well.
While we haven't heard how much Fetman spent on Becca's wardrobe this season, we can tell you that Emily Maynard's wardrobe budget was a whopping $350,000 — the most expensive wardrobe the show's seen.
Randi Rahm, the designer responsible for Becca's premiere-night gown, whose garments you'll see throughout her journey, told People that selecting clothing for the Bachelorette is a very organic process.
"We must've sent like 30 pieces, [per] request from stylist Cary Fetman, who is just delicious," said Rahm. "They get like 3,000 to 4,000 pieces from people all over, and Cary goes through it. Then they bring in whoever the new Bachelorette is and then that young lady gets to go through the garments herself and she actually — it's very organic — picks her favourites pieces."

To stay up to date with what Becca's wearing through the season, check out Fetman's Twitter and Insta feeds!