Will There Be Glow Season 3?
Why We're 99 Percent Sure GLOW Will Get a Third Season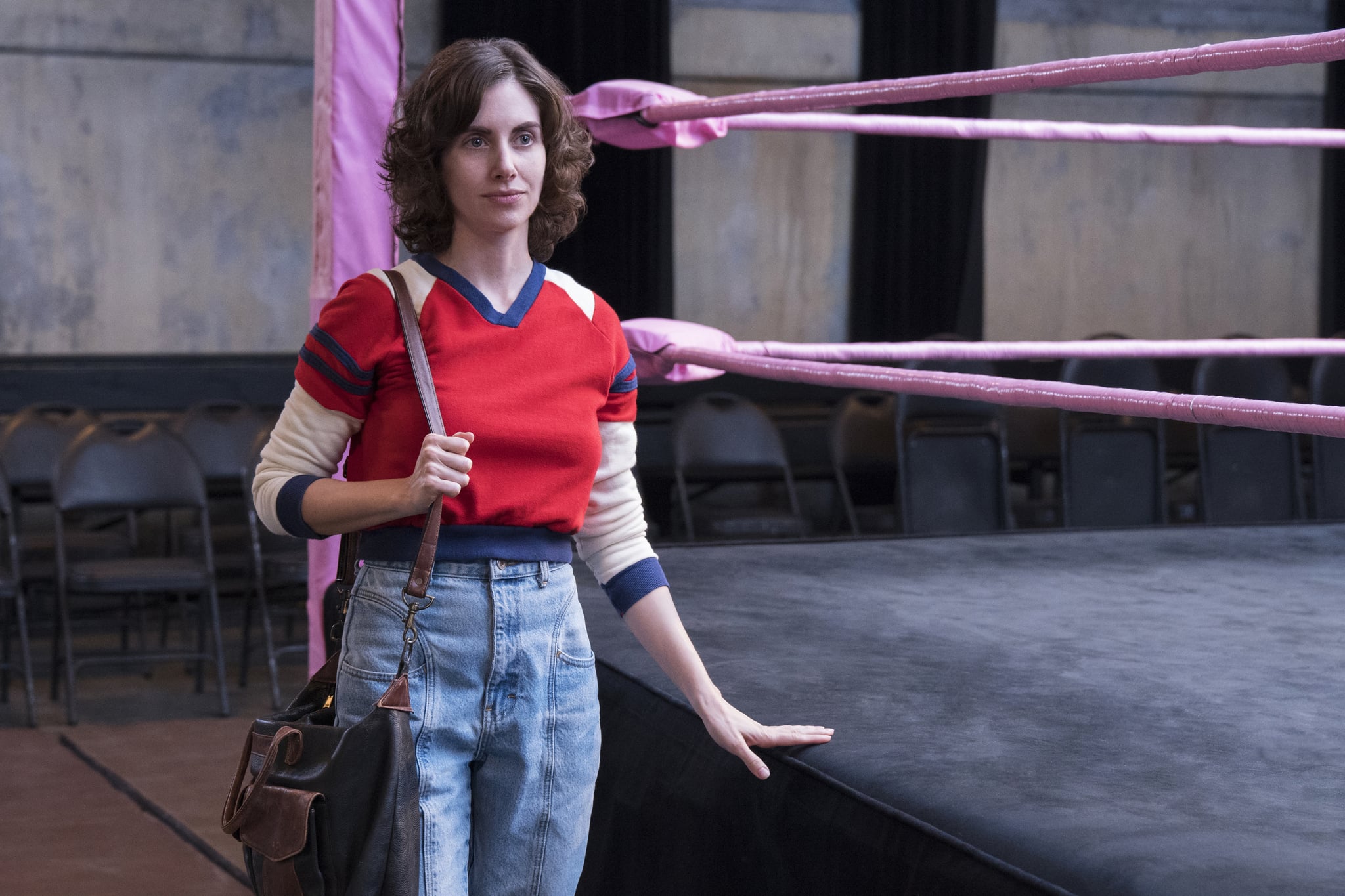 Netflix recently dropped all ten episodes of season two of GLOW, the wrestling dramedy starring Alison Brie and Marc Maron. As the credits rolled in the last episode, we already started speculating about a third season, still freshly sweating (glowing?) from the second season's epic action sequences and drama. There hasn't been any public information about renewing the show, but no news doesn't mean bad news. The second season's open-ended conclusion and recent cast comments strongly suggest that there will be a third season.
Warning: spoilers ahead for season two.
At a cursory glance, the second season ended neatly. The tension between Debbie and Ruth finally dissipated after the latter sprains her leg in the wrestling ring. The main characters have come to terms with their personal drama. Ruth moves on with cinematographer Russell, Debbie adjusts to life as a single mother, and Sam reconciles with his newfound daughter Justine. The biggest happily-ever-after? The lady wrestlers, after learning that their contracts prevented them from switching networks, get a chance to headline for a live show in Vegas.
Still, there are plot points that the show could explore. The obvious one: what will happen in Vegas? Lots of stakes crop up in moving the show to Vegas. Debbie will leave her kid behind. Ruth will have to do long distance with her new boyfriend Russell while processing Sam's awkward kiss attempt. Sam will trade his film aspirations for directing a live show.
Then, there's the matter of Bash's impromptu marriage to Rhonda, who had planned to tie the knot with her superfan Cupcake to get a green card. Right before proposing to Rhonda, Bash learns that his best friend and butler Florian has died from what appears to be AIDS. This news definitely led fans to wonder if Bash shared more than just a platonic relationship with his late friend, and if he struggles with his sexuality. Plus, his rushed marriage proposal to Rhonda seemed out of the blue since he shared a stronger rapport with Carmen.
In an interview withDigital Spy, Britney Young (Carmen) weighed in on the show's cliffhangers. Speaking on Carmen's relationship with Bash, Young said, "It follows the unfortunate trope, that sometimes as people we drop our friends and we drop everything that's happening in our lives to even have a potential chance at love. I think that already put a strain and tension between Rhonda and Carmen in season [two], so I think for sure season [three], we will definitely play that up a little bit now that Bash and her are married."
Young also shared her thoughts about her character's potential adventures in Vegas. "Vegas is a party town, it's a place to indulge, and I think that's something that's going to be new for Carmen," Young remarked. "I think season [three] will probably continue that exploration, hopefully she continues to get to wrestle more, I'd love to wrestle every single girl in this series if possible."
See? Even a cast member is already thinking about the potential storylines for the third season! But if there's going to be one, it probably won't come out until June 2019, given how the show has released the episodes. For now, we'll distract ourselves with the epic '80s soundtrack that this season had to offer.