Will and Grace Season 3 Renewal
Oh My Cher! Will & Grace Has Already Been Renewed For Season 3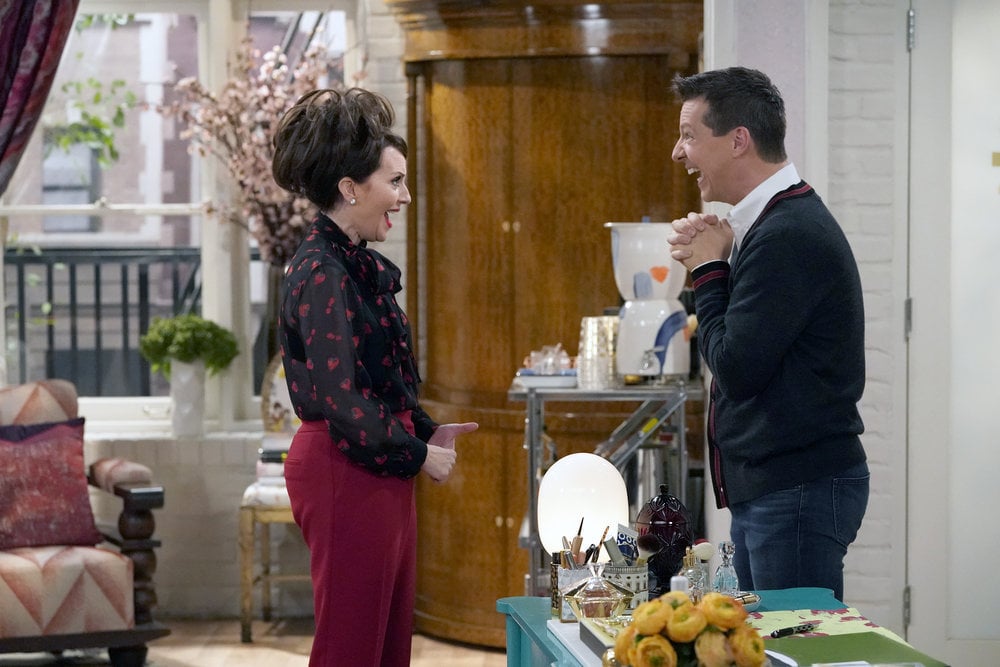 Before you stress out at the prospect of Will & Grace's rebooted season being its last and drown your sorrows in a bottle of Karen Walker's vodka, listen to this — the hilarious comedy is not only coming back for season two, but also season three! Now you can use that vodka to celebrate.
NBC renewed the fan-favourite for an 18-episode third season, per Variety. Season two is already set to premiere in the Fall, with season one wrapping up this April. In addition to renewing the series for season three, NBC also upped season two's episode order from 13 to 18. The core four stars — Debra Messing, Eric McCormack, Sean Hayes, and Megan Mullally — as well as creators and showrunners Max Mutchnick and David Kohan, are all on board for the upcoming seasons.
"As far as I'm concerned, we can't get enough of Will & Grace and 23 more episodes is music to my ears," NBC Entertainment chairman Robert Greenblatt said in a statement. "We're eternally grateful that Debra, Eric, Sean and Megan feel the same way and wanted to keep this good thing going. I'm overwhelmed by the euphoric response the new show has received from the press and the audience, and my hat is off to the unrivaled writing team of Max Mutchnick and David Kohan, as well as the brilliant directing of Jimmy Burrows, for consistently delivering one of the best shows on television."