Hocus Pocus Book Sequel Details
A Hocus Pocus Sequel Is Happening, but Only in Book Form — Hey, We'll Take It!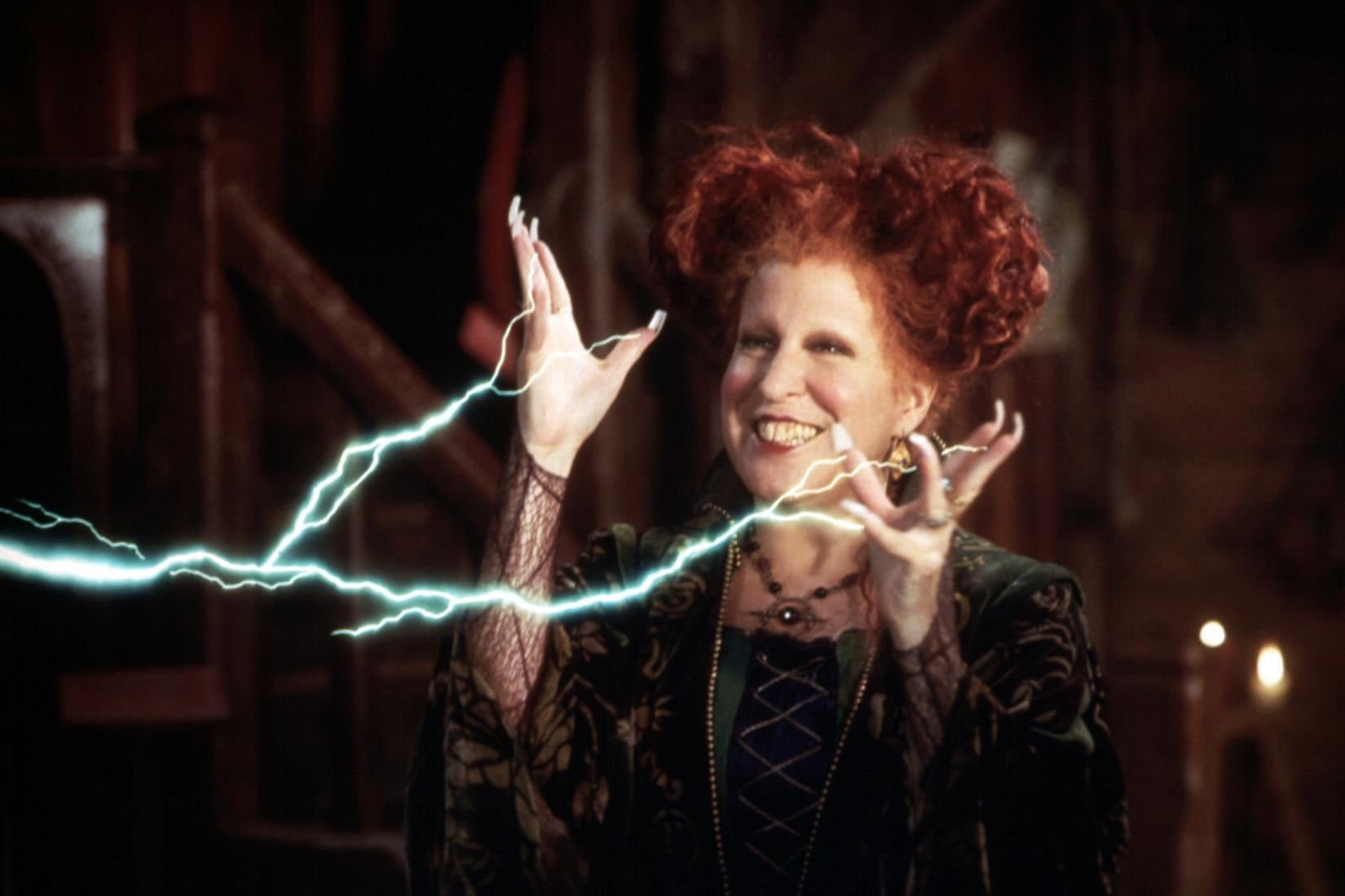 Image Source: Everett Collection
Disney is finally offering fans a Hocus Pocus sequel — although don't expect for it to appear on your television screens anytime soon. On July 10, Disney will be releasing Hocus Pocus & the All-New Sequel, a new book that will take place 25 years after the events of the cult-classic 1993 film. The book's release will also coincide with the movie's 25th anniversary. (Yes, it's been that long.)
The two-part book will begin with a fun retelling of the film, followed by the aforementioned time jump. Following his first brush with the Sanderson sisters — Winifred, Sarah, and Mary — Max Dennison ends up marrying Allison, and the two share a 17-year-old daughter, Poppy. In the sequel, it's Poppy and her friends who battle the three witches on yet another chaotic Halloween.
In 2017, Disney announced that it would be remaking Hocus Pocus as a made-for-TV movie. The news was not received well, and many felt as though the original story should be left untouched, while other fans demanded a sequel instead of a reboot. Even Bette Midler said the decision to remake the film was "cheap"! The upcoming book will instead hopefully be able to serve as the sequel many fans have been waiting for.