How Old Is Ana in Fifty Shades Freed?
Realising How Old Ana Is in Fifty Shades Freed Has Made Us Feel Very Unaccomplished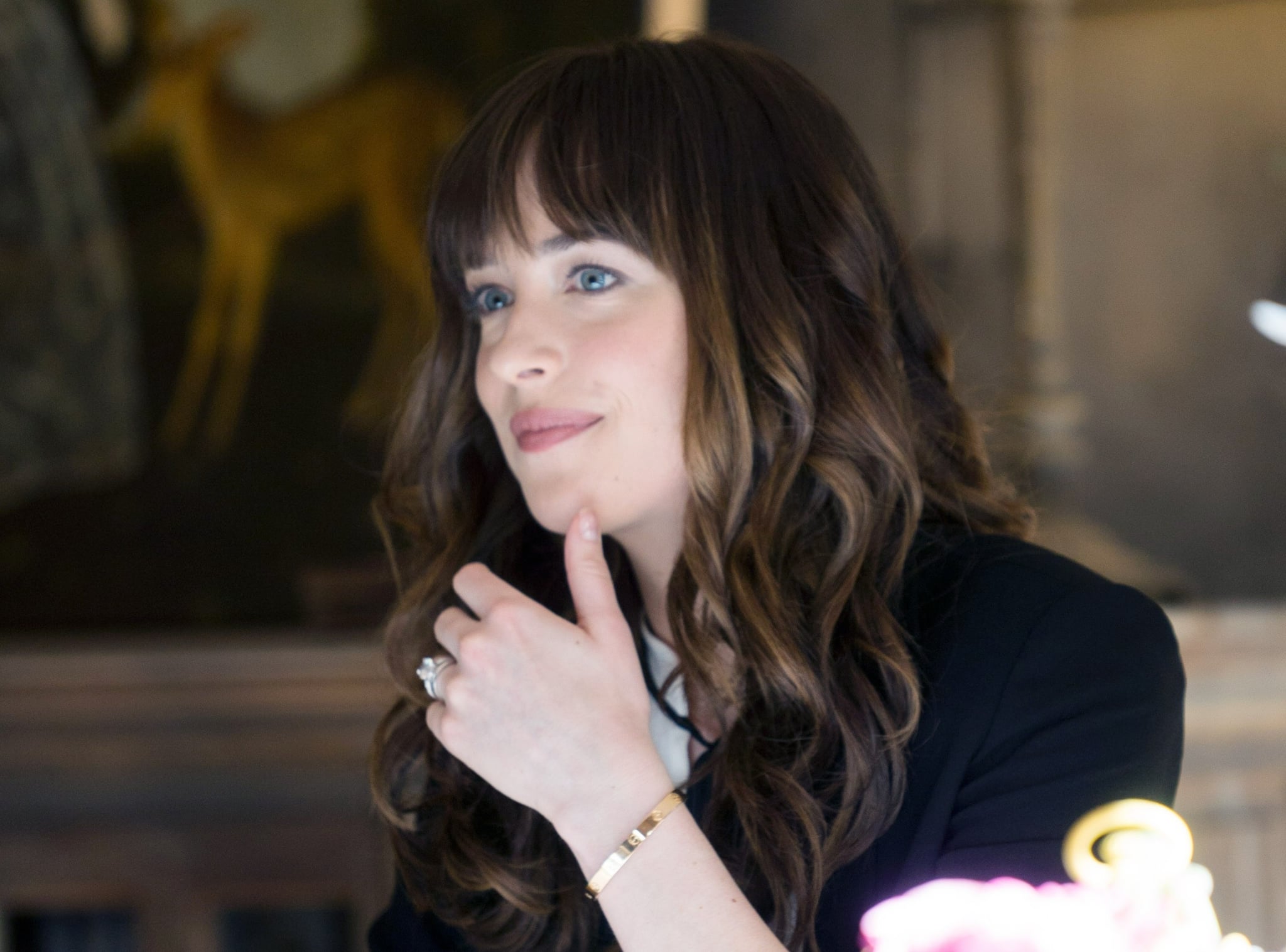 Fifty Shades Freed opens with an intimate moment, but not the type we've come to expect from the franchise. Anastasia is in a stunning wedding dress as we watch her and Christian exchange vows and tie the knot. But we couldn't help but think about how this series didn't start all that long ago and began with her in college. How much time has passed since then? How old is Anastasia Steele? Or, as we shall now address her, Anastasia Grey?
In both the book and the first film, she is introduced as a fresh-faced 21-year-old college senior, getting an education in both English literature and BDSM during her final two semesters in school. In the book, it is revealed that Christian is 27 years old, wedging a solid six-year age difference between the two of them.
Following a week-long breakup, the two of them move in together after she graduates. Christian proposes in the second instalment, Fifty Shades Darker, and of course, the couple get married in the third instalment, Fifty Shades Freed, where she is 22 years old.
She's 22 and married to a gorgeous billionaire, excelling in her career as an editor, eating gourmet meals all the time, and casually taking private planes to France? Ana is living her best life in her early 20s, and we're all a little envious.
Meanwhile, Dakota Johnson, who plays the (not so) innocent Anastasia, is now 28 years old. Jamie Dornan, who plays the alluring Christian, is now 35 years old — and convinced that he is getting too old for the steamy series, which we respect but totally disagree with. Have you seen his bod? Their age difference IRL contributes to a realistic depiction in the movies, even if both are older than their respective roles.
She might be a little young for a new bride and soon-to-be mum, but not enough to be concerned.