Interview With Spierig Brothers About Winchester Horror Film
How the Spierig Brothers Convinced Helen Mirren to Join Their New Horror Film, Winchester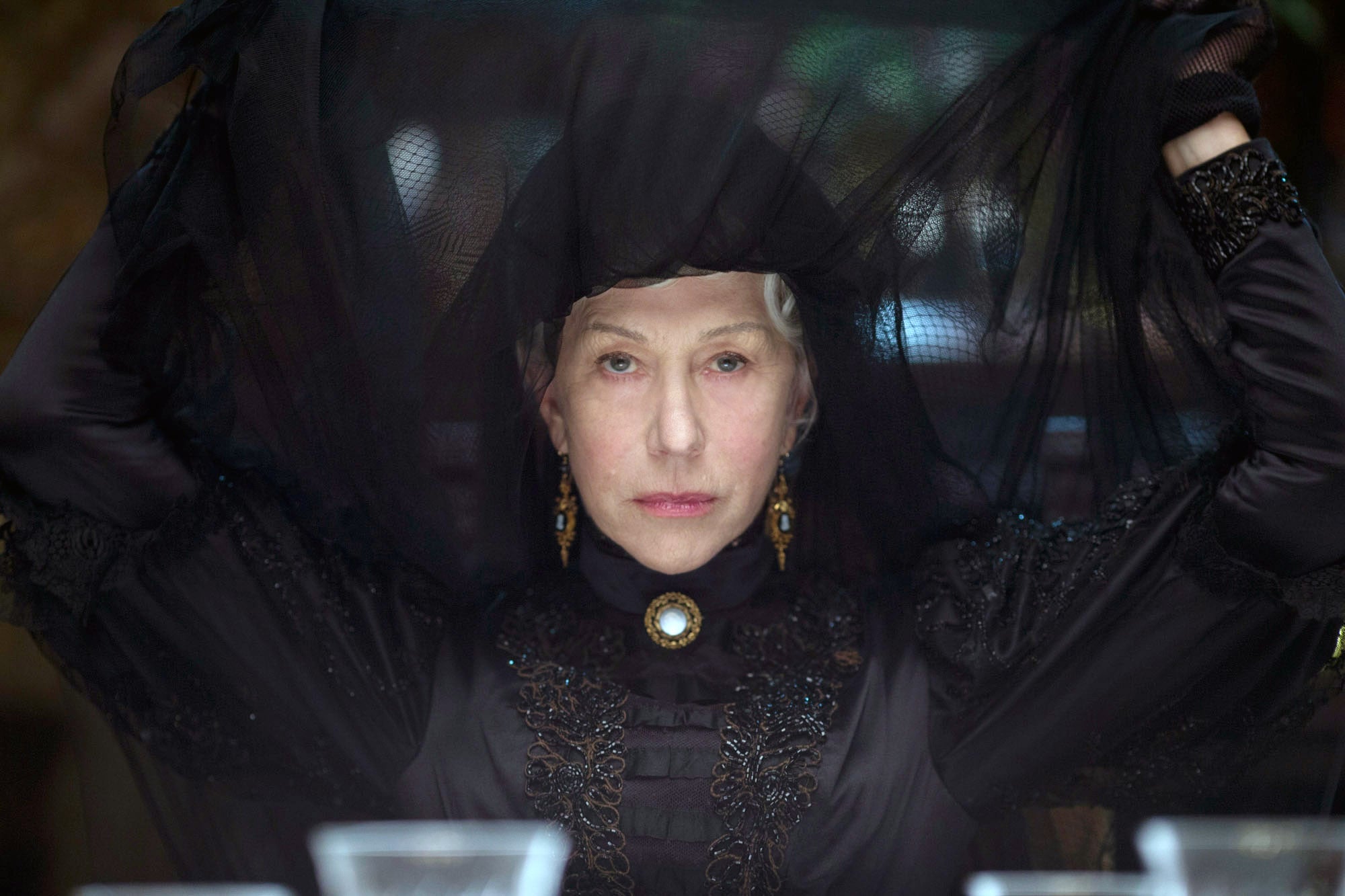 Image Source: Everett Collection
For decades, a main staple of horror movies was the presence of a young, nubile damsel in distress; what would Friday the 13th or Halloween be without an Alice or a Laurie? In recent years, the genre has thankfully begun to explore new territory. Instead of 18-year-old, scantily-clad white women running for their lives, we've been given heroes like Get Out's Chris (Daniel Kaluuya), a young black man, or the Insidious franchise's Elise, played by 74-year-old Lin Shaye. When directing-duo Michael and Peter Spierig — frequently referred to as the Spierig Brothers — set out to bring the chilling legend of San Jose's Winchester Mystery House to life in the aptly titled Winchester, they had a similar idea in mind.
The supposedly haunted house, which you can actually go visit, was once the home of Sarah Winchester, heiress to the Winchester Repeating Arms Company. After the tragic death of her infant daughter and the deaths of both her father-in-law and husband only a year later, Sarah's mental state began to deteriorate. All alone and with an inheritance of $20 million at her disposal, legend has it that Sarah sought out a medium in an attempt to communicate with her late husband. She then began to feel as though she was being haunted by the souls of all those killed by Winchester guns, so the medium told her to move West, build a home, and continue adding to the property, basically forever, to appease the spirits.
What was originally an eight-room farmhouse was soon filled with windows where there didn't need to be any, staircases leading nowhere, and an insane amount of fireplaces. Toward the end of her life, the house had close to 160 rooms. Needless to say, the eccentric life of Sarah Winchester and her eerie home proved to be an irresistible idea for the Spierig Brothers. After tackling horror properties like Daybreakers, Jigsaw, and Predestination, they set out to bring the tale to life — but who could possibly play Sarah?
"Helen Mirren was obviously our first choice, and we didn't really think she'd do it — not because we didn't believe in the script, but because she'd never done a horror movie or supernatural thriller before," Michael told POPSUGAR during a recent phone call ahead of the film's Feb. 2 release. "I thought the prospect was pretty slim that she'd want to do it, but she was fascinated by Sarah Winchester the person. I think that's what really drew her in."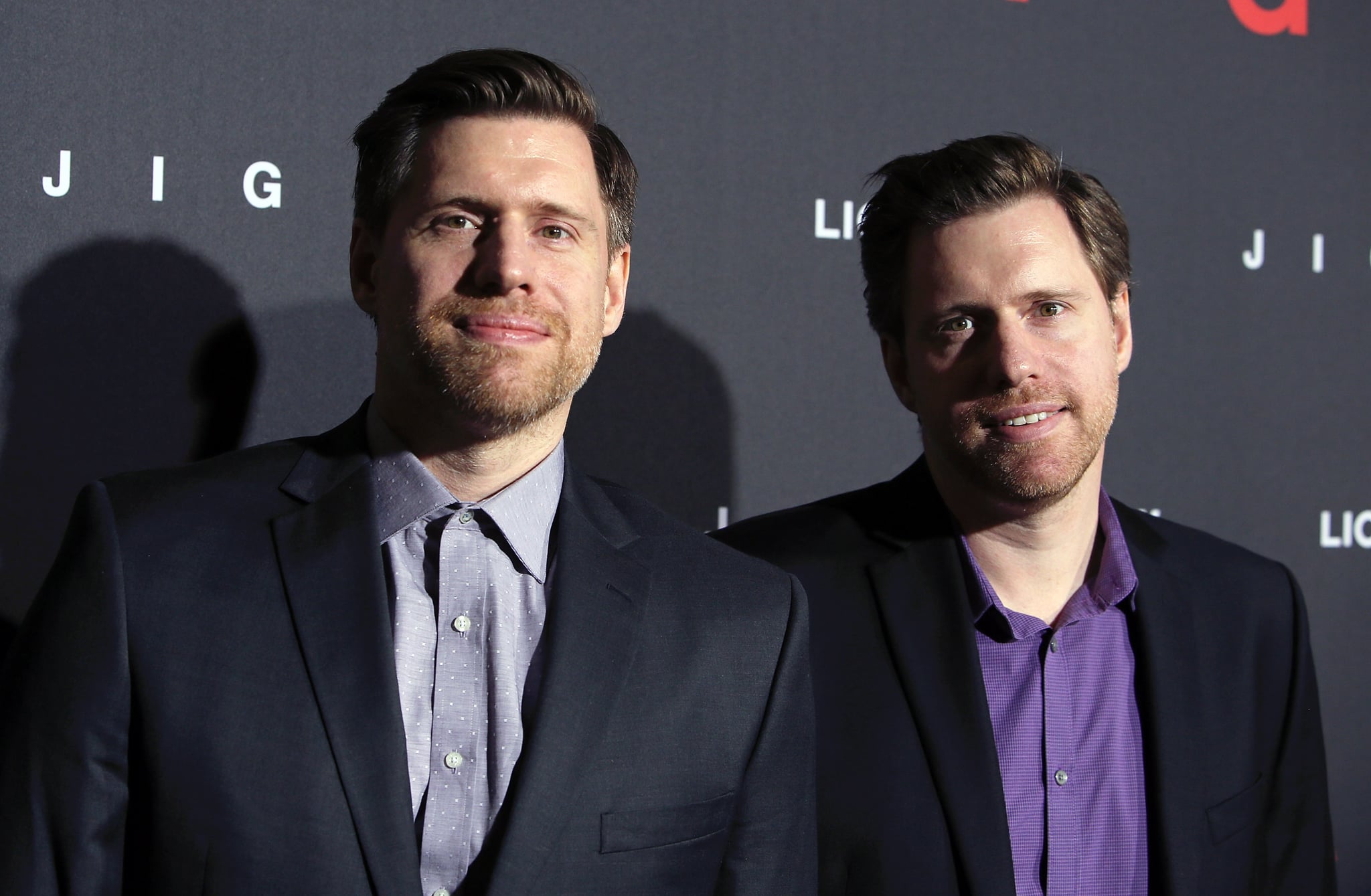 Michael and Peter Spierig at an event in October 2017. Image Source: Getty / David Livingston
While the film also stars Jason Clarke as a doctor sent to evaluate Sarah's mind, Helen Mirren is indisputably its lead. The 72-year-old Oscar winner's performance anchors the supernatural legend, which sees her battling evil, Civil War-era spirits and gliding through the home's maze of hallways in a dramatic, floor-length black gown and matching veil. She's not your typical Final Girl.
"It's exciting to have a film where a stronger, older woman is the lead," Michael continued. "She's not just playing the victim, but actually contributing to the solution and being active and intelligent. Sarah isn't just a crazy person living in the attic. We tried to portray her as intelligent, as somebody who's plagued with loss and grief and guilt, but also someone who's quite proactive. She offers up solutions to the problem. She was wonderful, and it's obvious that we were extremely lucky to have her."
"It's exciting to have a film where a stronger, older woman is the lead."
Although Sarah's ever-evolving monstrosity of a home is a character in and of itself — Peter told POPSUGAR they were able to film certain scenes on location at the real house, while the rest were shot on a soundstage in Australia — the real hook of the story is of course Sarah herself. The guilt she feels over her husband's gun empire is a unique twist, and the abhorrence of gun violence is oddly (and unfortunately) timely.
"The house was a huge draw for us, but also I think Sarah Winchester herself was a massive influence on us," Michael told us. "I thought she was such a fascinating woman, and to find a mythology like that . . . I mean, here's a woman who felt like she was plagued by all the deaths at the hand of the Winchester rifle. It's a fascinating place to begin building a story."
Peter agreed, adding, "The important thing for us firstly was that it was based on a true story. That immediately, I think, makes it really captivating, especially because that place really exists and you can go and see it. This is not only a story about an American symbol like the Winchester rifle and the fact that the rifle did what it did when it changed warfare, but also that Sarah Winchester profited from that. That's what makes it different to any story of haunted houses that I've ever seen."
For those of you wondering, yes — Winchester has the same kind of loud, string-backed jump scares that pepper countless other horror films these days. In that area, the film is much like many of its predecessors. But it's also an important and exciting entry into the genre, thanks to its older female lead. Michael Spierig hopes that they're one of many who are stepping up in terms of diversifying the way scary movies are approached in the future.
"It's endlessly creative. There are no rules," he said. "A lot of great sci-fi and a lot of great horror deals with topical ideas. Often a good sci-fi or a horror movie reflects a lot of contemporary issues, and I think that's always powerful."
Winchester premieres in theaters on Feb. 2.