Krista Vernoff Quotes About Meredith and Derek on Grey's
Why Meredith and Derek's Relationship Would Never Work If Grey's Anatomy Premiered Today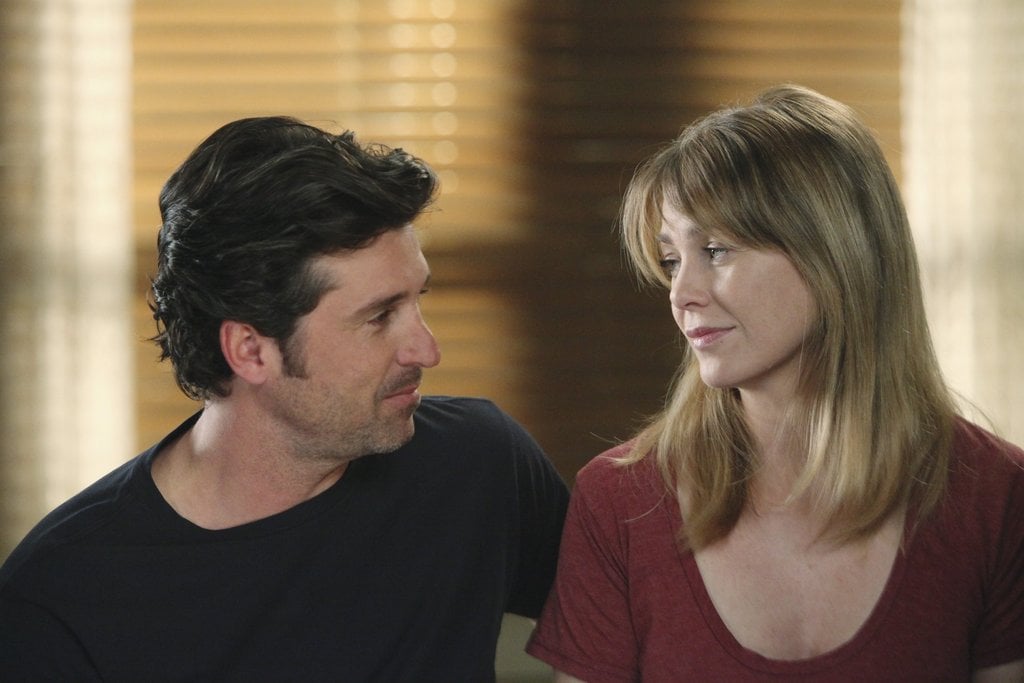 In all of Grey's Anatomy history, none of the show's many couples come even close to being as iconic as Meredith and Derek. The pair overcome hurdle after hurdle on their journey to love and Post-it note proposals, which is why Derek's untimely death still hurts so damn much. However, their romance would look markedly different if the first season of Grey's Anatomy were to come out today, and for good reason.
During a recent interview with the Los Angeles Times, showrunner Krista Vernoff pointed out how the pair's relationship looks different now that the Time's Up and #MeToo movements have started.
"If you look at, for example, Meredith Grey and Derek Shepherd through the lens of Time's Up and #MeToo, he was her boss, she was an intern, and she kept saying, 'No, walk away from me,' and he kept pursuing her," Vernoff said. "And that is probably not a story we would tell on the show today, and it's a rare, beautiful reflection of the changing times."
With that perspective on the table, it makes Meredith's season 15 relationship with resident Andrew DeLuca, who's her subordinate, all the more sensitive. As DeLuca's boss, Vernoff says she and the writers are "doing a little bit of a reversal" in trying to build up their relationship.
"We're having to address it differently than we ever would have before," Vernoff explained. "We're having to talk about and look at power dynamics. It is an ongoing conversation in the writers room. How do we tell that story in a way that feels honest and romantic and sexy and yet proactive and progressive?"
Now that Dr. Link is in the mix, it will be interesting to see how Grey's Anatomy handles Meredith's romantic future going forward.