Laurie Metcalf Talks About George Clooney on Roseanne 2018
Laurie Metcalf Recalls the Worst Thing About Working With George Clooney on Roseanne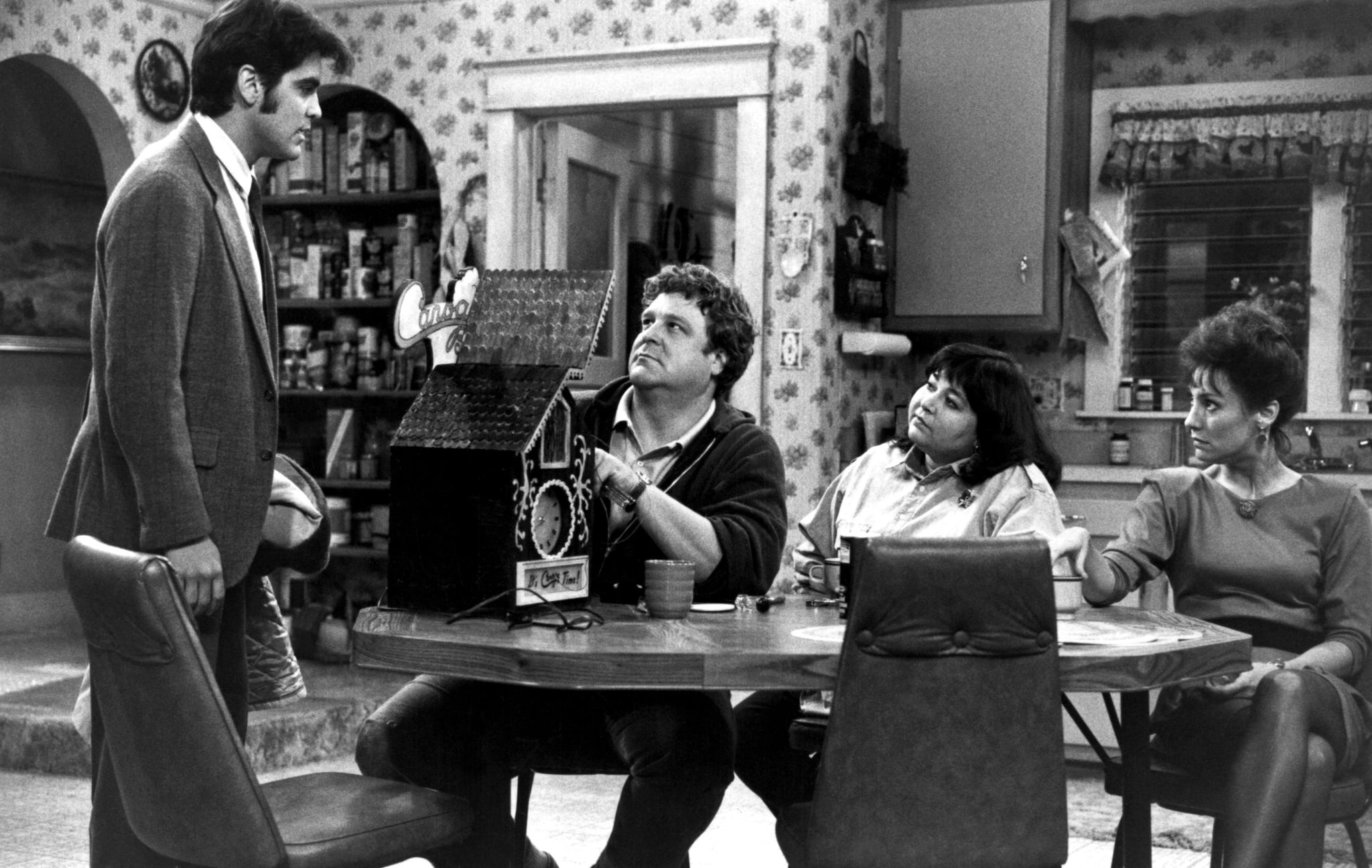 Laurie Metcalf stopped by Watch What Happens: Live on May 24, and of course the Roseanne questions came spilling in. During the "after the show" portion, a viewer asked Metcalf what the best and worst parts of working with George Clooney on the show were. As a brief refresher, Clooney played Booker Brooks in Roseanne's first season, a love-interest character for Metcalf's Jackie. Well, Metcalf didn't have to rack her brain for the best parts of working with Clooney.
"The best was all the scenes that we got to do together, alluding to us having a romantic relationship," Metcalf shared. "It was the best, that was fun."
The worst? Well, that Clooney didn't return, of course! Metcalf said the worst part had to be when Clooney left after the show's first season. "Whatever happened to George?" Metcalf joked.