Will There Be Nailed It Season 2 on Netflix?
Level With Us, Netflix: Are We Getting Another Season of Nailed It?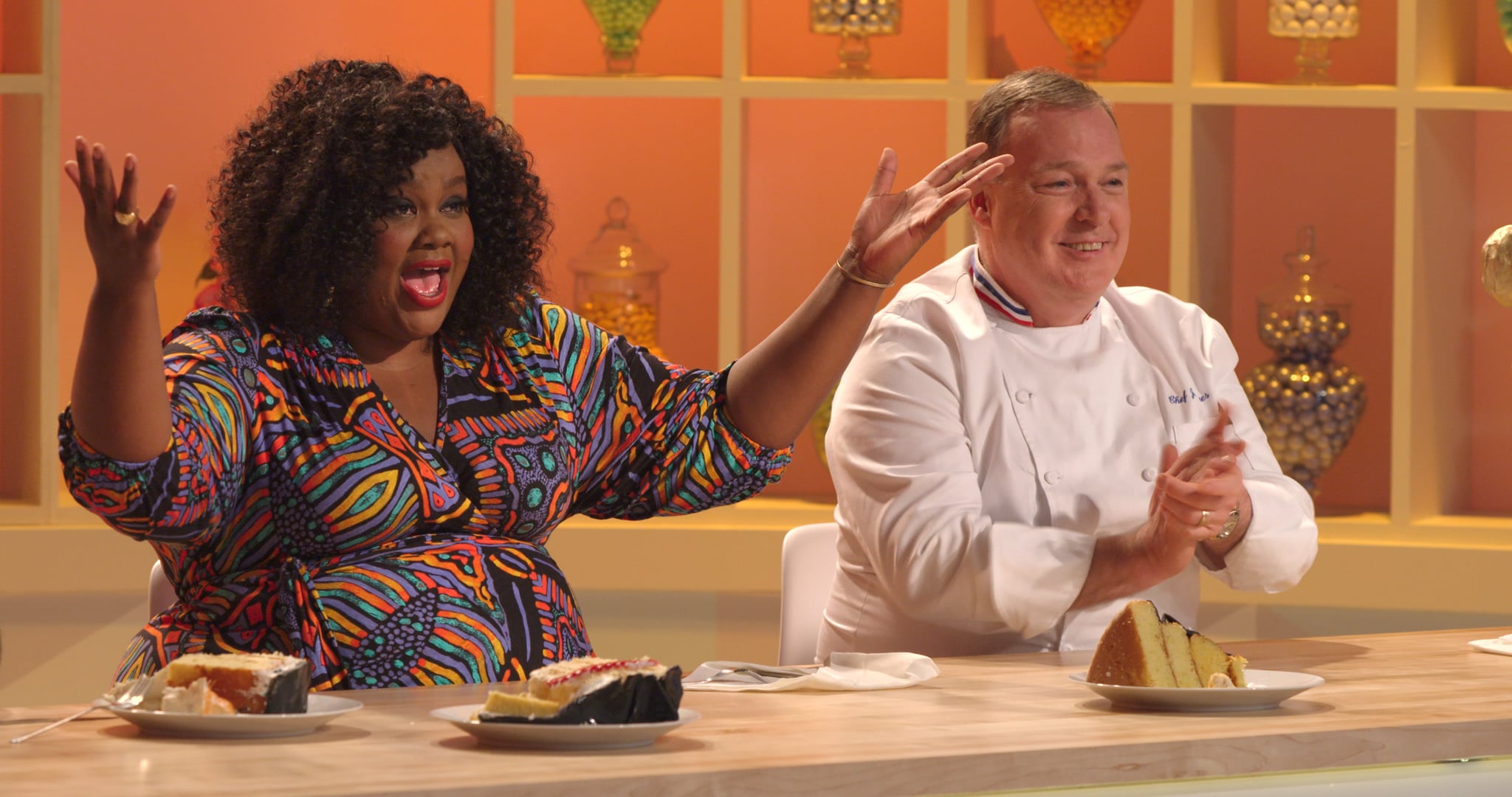 On every episode of Netflix's Nailed It, three amateur contestants compete to re-create gorgeous — and mostly funny or fun — cakes or treats that are worthy of Instagram or being displayed. If they do the best of the worst job, they earn a prize of $10,000. Bakers and jokers alike have come to love the series, and we can all agree that we need more episodes ASAP!
So now the real question is will we get more of this endearing show? Well, according to Nicole Byer, the comedian who hosts the series, that's a big fat yes! In fact, in March, Netflix announced that a second season was definitely happening, and fans couldn't be happier about it.
"Your prayers have been answered! More episodes of #NailedIt coming soon with queen @nicolebyer and fancy frenchman @jacquestorres!" the show's official Twitter page posted in late March.
The show might be a mess, but it's a hot mess, and we totally approve of it. What's not to love about a lighthearted baking show that laughs with its contestants when they inevitably mess up? Plus, we cannot wait to see who appears next season and what they create.
On season one, there were Rapunzel cakes (well, sort of), Donald Trump cakes that were too funny, pirate doughnuts, and so much more, and it was only six episodes. While we don't know how many episodes the second season will include, we do know its contestants will be chosen based on a social media contest that took place in April. That's right — you've missed your chance to be featured!
In order to qualify for the second season of the baking disaster show, fans had to make cookies that looked like themselves. The show's host revealed that they had to use a specific recipe and then post a selfie with the treat to be considered. Sadly, the contest is over, but you can scroll through the Nailed It Twitter feed to see some of the best/worst results and get a good laugh at the same time.
"We can't just wander into the kitchen without testing your skills," Byer explained in her call-to-action post in April. Instead, she wanted fans to get in the kitchen and bake like there's no tomorrow. If there's one thing we love most about this show, it's the fact that it's encouraging fans to bake. Like we learned from Ratatouille, "Everyone can cook," and Nailed It is proving that everyone can bake . . . even if the result isn't as glamorous as the pictures on Pinterest.