Will There Be a National Treasure 3?
What Does the Internet Want? A Third National Treasure Movie! When Does It Want It? Now!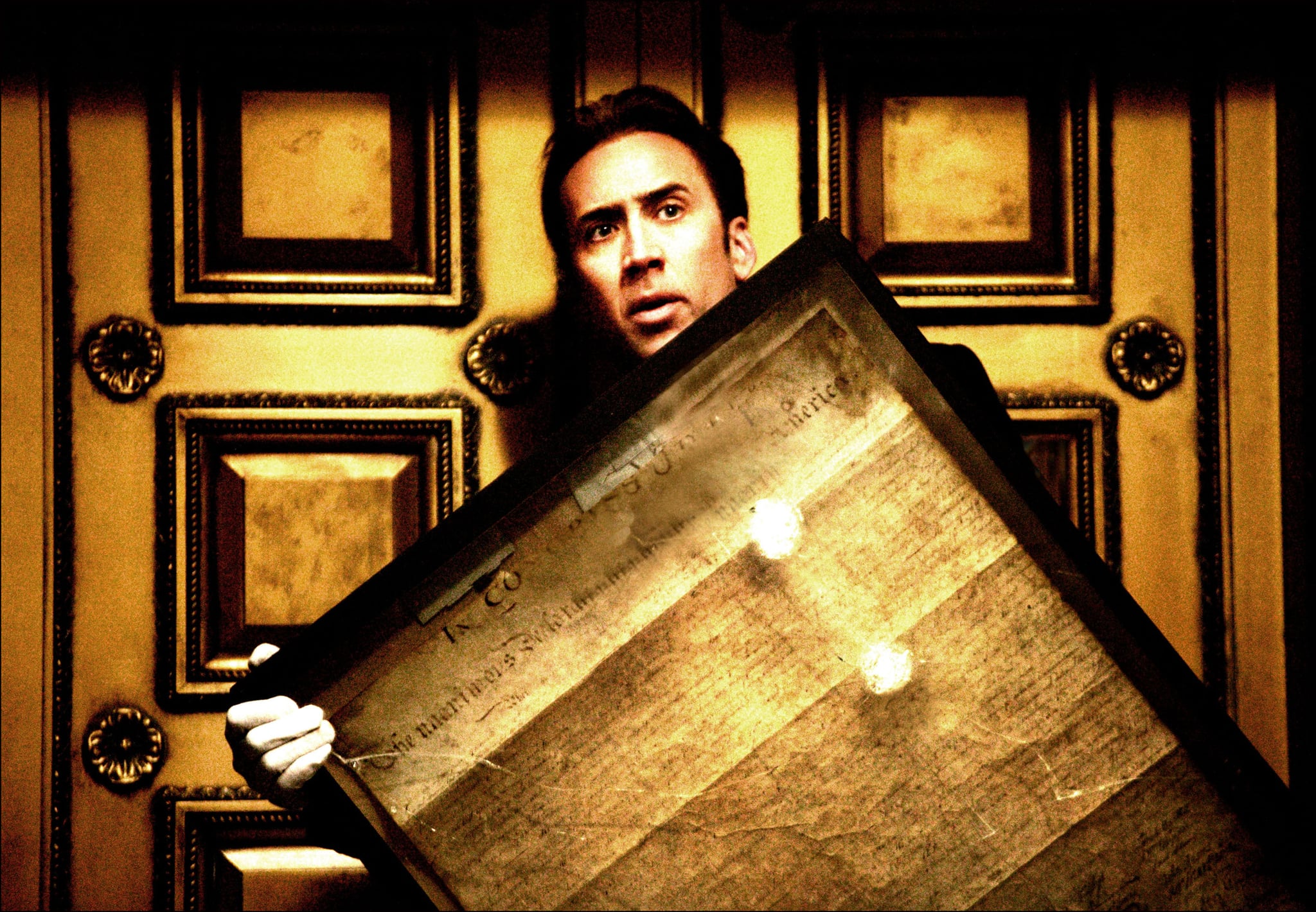 Image Source: Everett Collection
Warning: there are no spoilers below, but there is a lot of passion for National Treasure.
Disney is currently neck-deep in franchises like Star Wars and Marvel's The Avengers, but Reddit would like the studio to kindly shift its attention to a different yet equally worthy series of beloved movies. No, we're not talking about a new Toy Story film or even a sixth Pirates of the Caribbean — we're talking about National Treasure.
The first action-adventure film in the two-part series came out in 2004, introducing us to Nicolas Cage's Benjamin Franklin Gates (yes, that's his given name), an American historian, cryptologist, and part-time treasure hunter. Along with the help of trusty assistant Riley (Justin Bartha) and archivist Dr. Abigail Chase (Diane Kruger), Ben sets out to find a fabled cave of gold hidden long ago by America's founding fathers and the Freemasons. And, of course, this plan gives Cage the opportunity to utter this now-iconic line: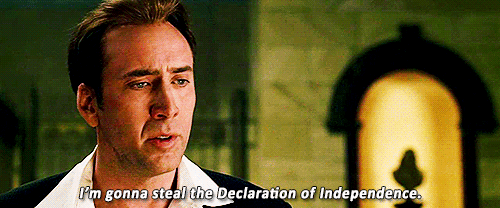 Image Source: Disney
Truly, what more could you want in a story? Technically I know I'm supposed to hate these mediocre movies, what with their outrageous plots, cringe-y dialogue, and insistence on repeatedly stealing the impossible (in the first film it's the Declaration of Independence, in the second it's the American president, NBD). But Cage's unabashed gusto and the undeniable chemistry he has with both Bartha and Kruger easily makes it one of my Top Five Movies to Always Stop and Watch If It's Playing on TNT.
Critics might have panned both the first film (which earned a 46 percent on Rotten Tomatoes) and its sequel, National Treasure: Book of Secrets (which pulled in an unjust 36 percent rating), but this is one of the many instances where the audience's opinion appears to diverge greatly: according to Rotten Tomatoes, the first and second earned 76 percent and 67 percent with audiences, respectively. A third, and presumably final, instalment for the series is reportedly in the works, but there hasn't been any concrete news about it for quite some time.
Fortunately Reddit user thesicarios is doing the lord's work and taking this injustice straight to Disney (well, straight to Disney via a message board). They recently started a passionate thread begging the studio for a third instalment of the National Treasure franchise, which is truly a joy to scroll through:
I absolutely adore the National Treasure films. I'm aware they are not the best films, but they are great family fun adventure films. It is silly and campy as hell, but that is part of the charm. Adventure films need to make a comeback, as well as Nicholas Cage! More Cage is not a bad thing. Cast is great too with Diane Kruger, Justin Bartha, Jon Voight, Helen Mirren and Harvey Keitel! Make use of them! So hey Disney if you are reading this, if you can commit for Indy 5, make National Treasure 3 too while you're at it!
While I have to disagree with another Indiana Jones movie (have we not put Harrison Ford through enough?), I fully support yet another adventure alongside Benjamin Franklin Gates. Luckily, so do a bunch of other people.
"Honestly, with the current political and social climate, we need more films like these," one fellow fan wrote. "We need more hopefulness, more bright idealism, more 'we can do the thing' attitude." Another Reddit user noted that the National Treasure franchise reminds them of Brendan Fraser's The Mummy ("a silly awesome adventure!"), while someone else wrote about their unabashed love of the movie: "I don't even feel guilty about it. The first one is one of my favourite movies, it's just so much fun. I was also a huuuge revolutionary war [and] founding fathers buff growing up, so this was right up my alley."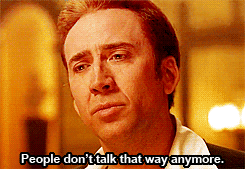 Image Source: Disney
Of course, then the conversation evolved into people sharing their similar feelings for the action-adventure film Sahara, as well as an appreciation thread for one of its stars, Steve Zahn (all of which I also support, let the record show). Whether or not Disney hears our cries, let me just leave you with a final comment from Redditor peatymasta, which is the most accurate description of National Treasure I've ever read:
If aliens came down from space and asked to see a "movie," I would show them National Treasure. It is literally the most representative, average, top-of-the-bell-curve movie I've ever seen. It's got adventure, it's got romance, it's got a mystery to be solved by Nicholas Cage. It's in no way horrible, and at the same time it's in no way profound. It's the perfect 5/10 movie, and it's what I use to rank any movie's merit- was it better or worse than National Treasure?