Parks and Recreation Cast Tweets at NRA
The Cast of Parks and Rec Is Roasting the NRA For Using a Leslie Knope GIF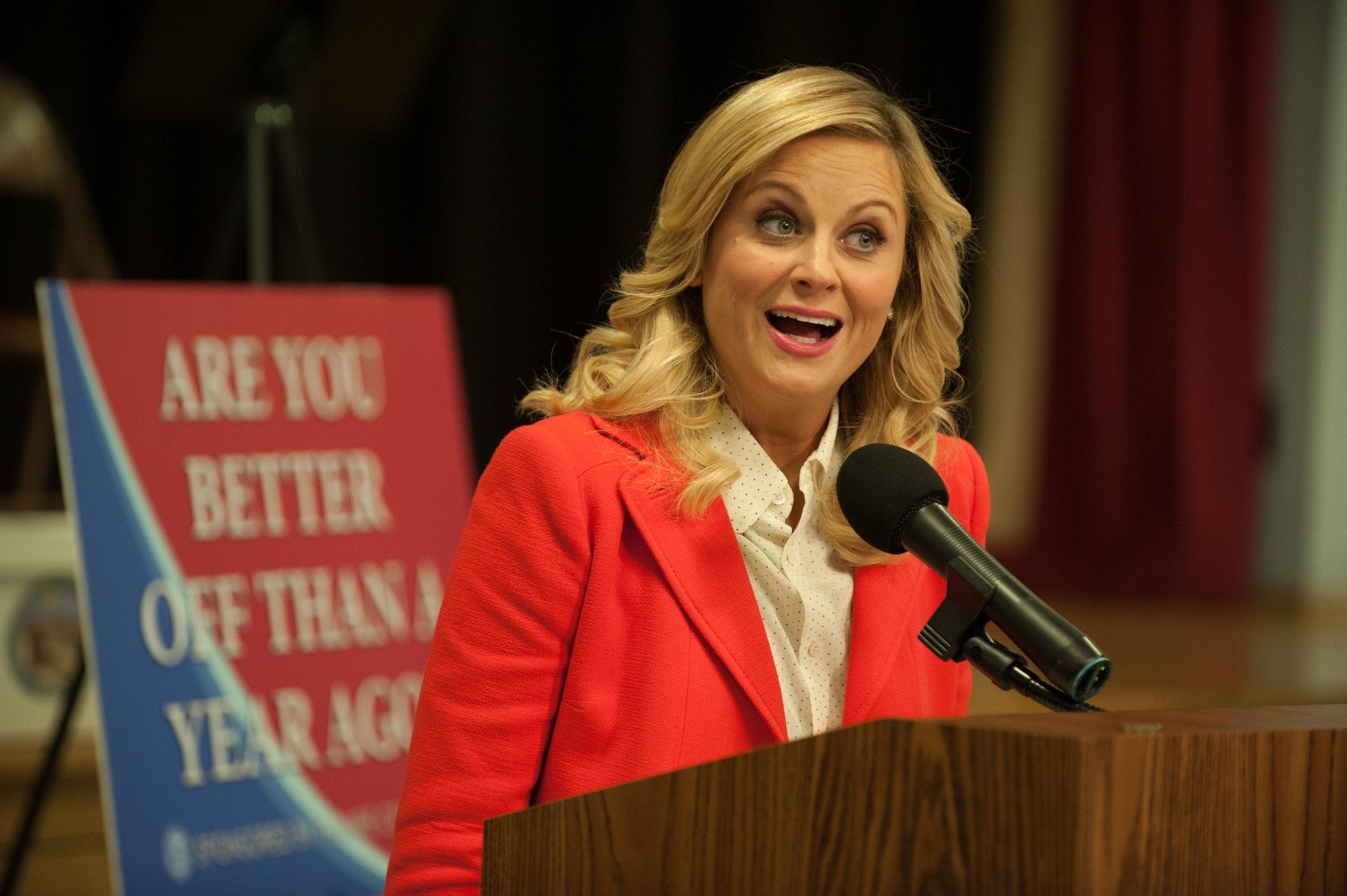 Parks and Recreation's Leslie Knope is a timeless icon for many reasons, her politics being one. She loves Joe Biden even more than her own husband and works tirelessly through the show's seven seasons to improve the world around her — even when it means butting heads with far-right townsfolk in Pawnee, IN, or depriving the town of another gluttonous guilty pleasure like Paunch Burger. All of this is to say Leslie Knope would definitely not be on board with the NRA, a pro-gun organisation which has come under fire (yet again) in recent weeks, using her face to promote its agenda.
So when the NRA used a GIF of Leslie in a tweet to its followers after a contentious CNN town hall in Parkland, FL, the cast and crew of Parks and Rec were far from pleased.
.@DLoesch thank you for being the voice of over 5 Million #NRA members. pic.twitter.com/WDz7vujXfM

— NRA (@NRA) February 22, 2018
The show's creator, Michael Schur, wasted little time in asking the NRA to remove the tweet, including a special message from Leslie Knope actress (and non-Twitter-user) Amy Poehler.
Hi, please take this down. I would prefer you not use a GIF from a show I worked on to promote your pro-slaughter agenda.

Also, Amy isn't on twitter, but she texted me a message: "Can you tweet the NRA for me and tell them I said fuck off?" https://t.co/YXSdzCdvdd

— Ken Tremendous (@KenTremendous) February 22, 2018
Nick Offerman, who plays Ron Swanson in the series, also had some intense feelings.
.@NRA @DLoesch our good-hearted show and especially our Leslie Knope represent the opposite of your pro-slaughter agenda - take it down and also please eat shit. 🇺🇸 https://t.co/Ar2YF4yoic

— Nick Offerman (@Nick_Offerman) February 22, 2018
Adam Scott, the actor behind Leslie Knope's husband, Ben Wyatt, tweeted in defence of his TV wife.
Hey @nra please stay the fuck away from Leslie Knope. https://t.co/Lr2HCeN7qp

— Adam Scott (@mradamscott) February 22, 2018
Fans of the show stepped up to defend their beloved character against the NRA, too, saying "Not your Leslie."
Take it down @NRA #NotYourLeslie #ParksandRec https://t.co/NTqES1P1Nj

— Cody A (@doomed26) February 22, 2018
Leslie Knope's reaction to seeing you use her picture. pic.twitter.com/qW1XeDM2JN

— Chloe (@chenning81) February 22, 2018
There you have it — don't mess with Leslie.