Peaky Blinders Season 5 Details
After Watching the Tense First Look at Peaky Blinders Season 5, Sunday Can't Come Quick Enough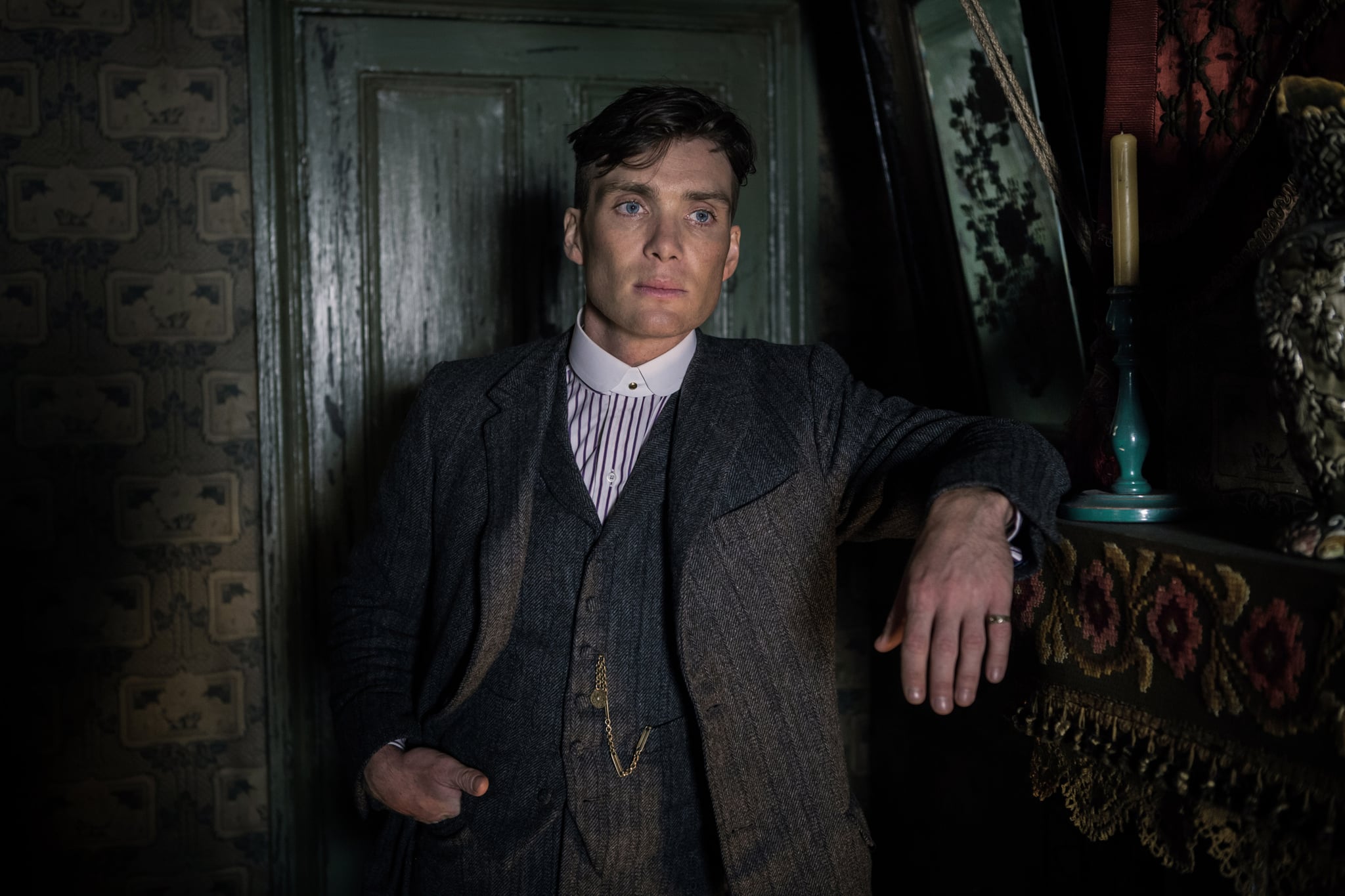 If you've still not immersed yourself in the dark but beautiful world of the Peaky Blinders, it's about time you did. The BBC 2 show, which follows the lives of a gangster family in Birmingham, England after WWI is also available on Netflix, and it didn't take long for it to develop a strong following beyond its original TV fan base. Season five is due in 2019, and we're finally getting some details trickling in about what's to come.
The Cast
Cillian Murphy will continue to lead the cast as the charismatic Tommy Shelby, and we can expect to see the return of key characters like Aunt Pol (Helen McCrory) and Arthur Shelby (Paul Anderson), too. As for guest stars, the last four seasons of the show have welcomed big names like Tom Hardy, Adrian Brody, and Game of Thrones alum Aidan Gillen. This time around, Sam Claflin and Anya Taylor-Joy are confirmed to be joining the cast, amongst a whole host of others.
The Director
Showrunner Steven Knight tends to hand over the reins to a single director each season, and Deadline revealed that this time around Irish director Anthony Byrne will be the one in charge.
The Politics
Spoiler alert: at the end of season 4, Tommy became an MP for Birmingham South, which is something of a change in career. A trailer for the box set of the series so far released in June by BBC iPlayer gave us our first (tiny) peek at Thomas Shelby, MP in the House of Commons. Blink and you'll miss it!
By order of the Peaky Blinders, we just dropped every single episode back onto @BBCiPlayer

(Superfans might want to keep a VERY close eye on this trailer… 👀) pic.twitter.com/UTPYrbD1z5

— BBC iPlayer (@BBCiPlayer) June 28, 2019
However, Paul Anderson told Metro that Tommy's new political position doesn't mean other members of the family will get involved in politics too. Expect Arthur to use these new ties to the government for his own personal gain. "Arthur will be even more Arthur," the actor joked.
The Setting
Though Tommy's new role means he's likely to spend most of his time in his constituency, there was a pretty huge reveal at the end of season 4 when (spoilers again!) Tommy discussed certain deal that had been made with an American called Al Capone. Michael has already been shipped off to the US, but will other members of the family make the trip over to the States to meet with their new ally? It sounds like that's a no . . . for now. In a recent appearance on the podcast Obsessed With . . ., Steven Knight explained, "We're proceeding with that, but not this series. Not Al Capone, I didn't want to go west. Once you go into Chicago gangster. I referred to him last series, but I didn't want to go into that."
The Mobster
As soon as Al Capone's name was mentioned, fans began rallying for him to be played by Stephen Graham (who has already taken on the challenge for Boardwalk Empire). However, Paul Anderson told Digital Spy that he doesn't think this will work, as crossing from one show to another would be odd. However, that doesn't mean he doesn't have a character in mind for Graham. Knight told Obsessed With . . ., "I've already got it and I'm not going to tell you."
Is This The End?
Nobody's gone on record to say when the show will end, but Stephen Knight has been quite open about how he sees the show finishing, telling NME: "I want it to end with the first air raid siren in Birmingham in the Second World War, so that will be the start of the next chapter in British history. It's that period." The show is known for time-jumps between seasons, but not of over a decade, so given that Season 4 ended in 1926, it's unlikely that they can get to 1939 in only 6 episodes. Paul Anderson agrees, telling NME "I had this conversation with Cillian about one more season, and we both agreed: listen, if that's it, then yeah, for sure. But it might take two more. I've got a feeling it might take two more."
Five Seasons and a Movie?
The other option to tie up loose ends is a movie, an idea that's been floated in the past. Could the story of the Shelby family end with a feature-length finale? Stranger things have happened!
When Does Season 5 Start?
The BBC has confirmed that season 5 begins on BBC 1 on Sunday Aug. 25 at 9 p.m. Seasons 1 to 4 are available on BBC iPlayer and Netflix.
The Trailer
The BBC released the first trailer for season 5 on July 30, and it looks like a wild ride.
The First Look
A seriously tense first look clip gives us a glimpse of just what Tommy's up against this season. You might want to sit down for this one.
PREVIEW. Here's your first look at #PeakyBlinders Series 5. Starts Sunday at 9pm on @bbcone, with episode two on Bank Holiday Monday at 9:30pm. pic.twitter.com/cgPxzkJWWn

— Peaky Blinders (@ThePeakyBlinder) August 23, 2019