Sarah Michelle Gellar David Boreanaz Quotes on Buffy Reboot
Sarah Michelle Gellar's Reaction to the Buffy Reboot Probably Isn't What You're Expecting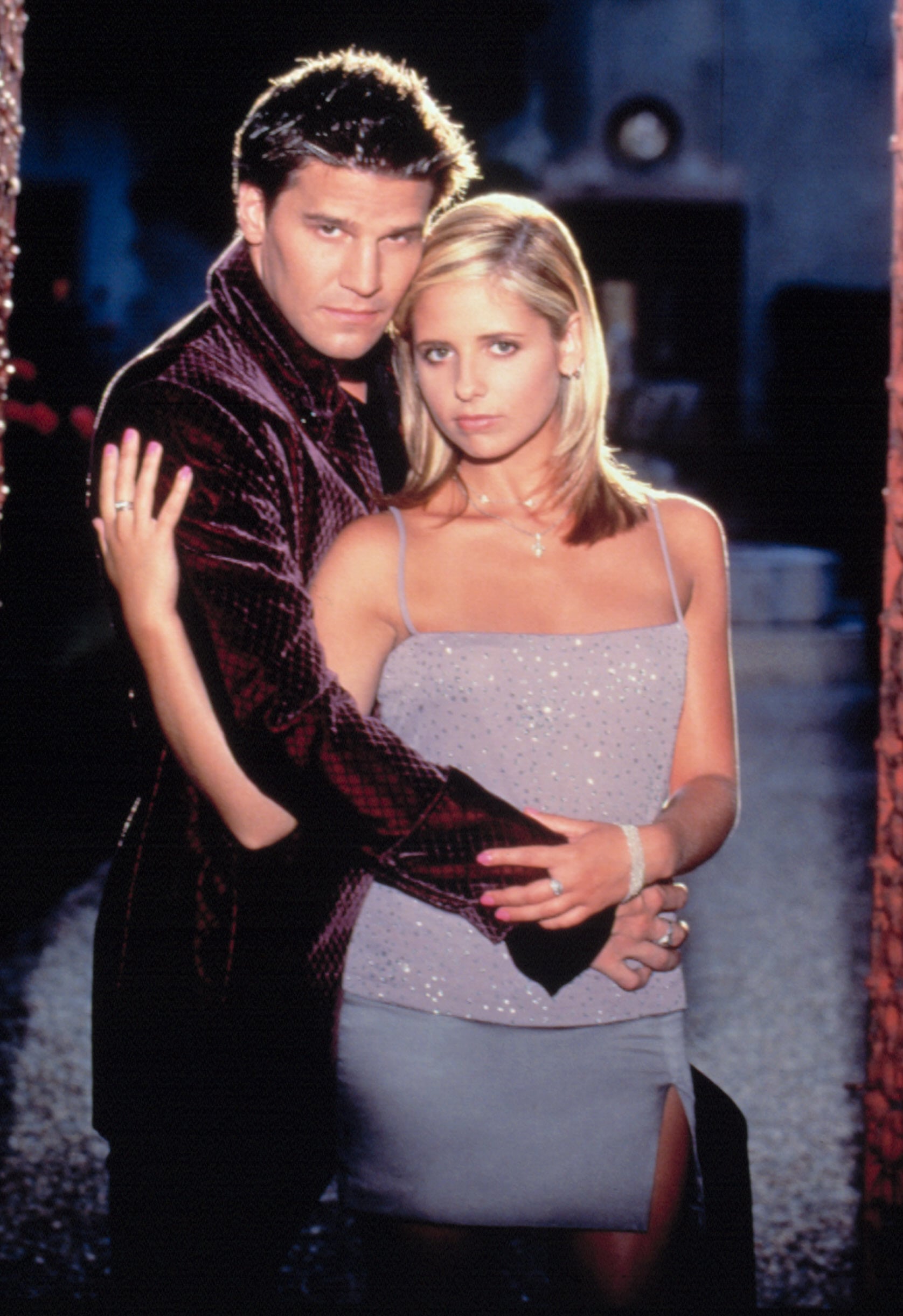 Sarah Michelle Gellar spent seven years playing perhaps the world's most iconic vampire slayer (sorry, Van Helsing): Buffy Summers. Buffy remains one of TV's most nuanced female characters and is still deeply beloved over two decades after the Joss Whedon series first hit the air. It's because of that fierce legacy that it was announced in July that a new Buffy is about to enter the fray via a reboot from Whedon and Agents of S.H.I.E.L.D.'s Monica Owusu-Breen, but the news didn't sit well with a lot of fans. Fortunately, the new take on the supernatural series is getting support from two very important people — Gellar and costar David Boreanaz, who played Angel to her Buffy.
While speaking to People recently, Gellar said she thinks fans of the original shouldn't be so quick to judge the new version, which will see a black actress stepping into the iconic shoes of the destined vampire slayer. "At the end of the day, it's all about great storytelling," she said. "If a story lives on, then I think it should be told in any incarnation it can be told in."
Boreanaz definitely agrees judging from his appearance at New York Comic Con this month, where a room packed with Buffy fans booed when the reboot was brought up. "Come on, guys. It's a good thing. Let's just embrace [it]," he said. "I'm very happy for them. They want to embrace a new generation, something new . . . I'm all for it. I think it's fantastic. Good for them. I hope that it becomes huge and successful."
The reboot is still in the early stages, and showrunner Monica Owusu-Breen has repeatedly assured the Buffyverse that no one will ever take the place of Gellar's character. "They can't be replaced. Joss Whedon's brilliant and beautiful series can't be replicated," she tweeted in July. "I wouldn't try to. But here we are, twenty years later . . . and the world seems a lot scarier. So maybe, it could be time to meet a new Slayer."
July 26, 2018
Now that we know Gellar is supportive of the new iteration of the series, maybe we can count on her for a cameo? Or even a full-on role? She could be the new Slayer's mentor, à la Yoda. You know what? We're going to give Owusu-Breen a quick call . . .