Song Playing During Walking Dead Carl Montage?
What's That Song From the Opening Scene of TWD's Midseason Premiere?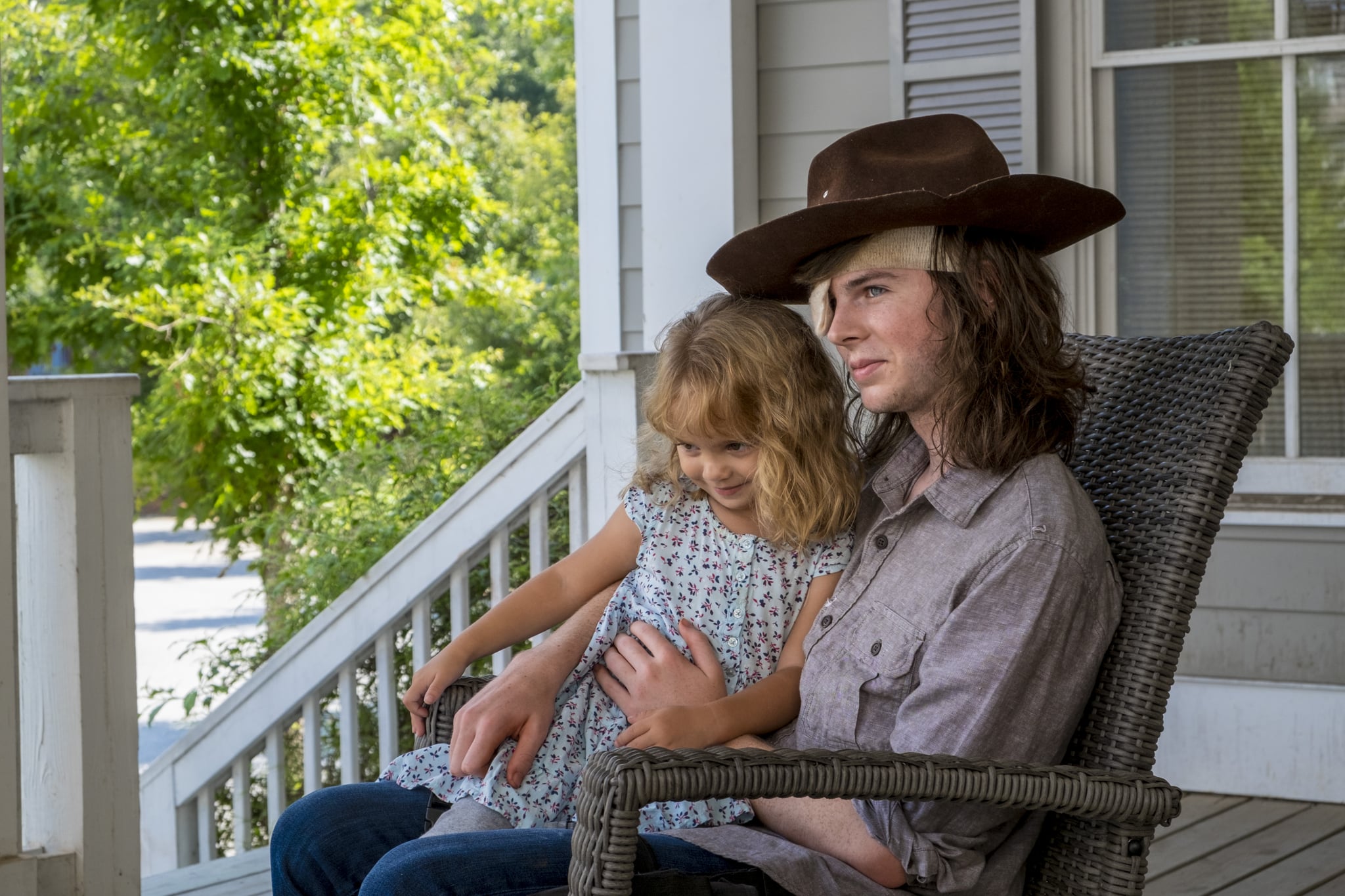 Spoilers for The Walking Dead below!
The Walking Dead might not always lean on music to make its most emotional moments work, but the midseason premiere episode's gut-wrenching send-off to Carl Grimes is matched with a rather clutch little song selection.
While we watch the events leading up to Carl's ultimate goodbye — as he scrounges up some Kit-Kat bars for Siddiq, spends some quality time with Judith, and hides his impending doom from his loved ones — the whimsical song accompanying the montage scene is Bright Eyes' "At the Bottom of Everything."
The fast-paced single hails from the band's 2005 album I'm Wide Awake, It's Morning, and despite its upbeat tone, contains some pretty dark lyrics that, upon review, makes it a surprisingly appropriate song choice for such a somber onscreen moment as this one.
Consider the lyrics:
We must stare into a crystal ball
And only see the past
And into the caverns of tomorrow
With just our flashlights and our love
We must plunge, we must plunge, we must plunge
And then we'll get down there
Way down to the very bottom of everything
And then we'll see it, we'll see it, we'll see it
Indeed, that passage describes Carl's dreamy visions of a Utopian version of Alexandria (and his resulting wishes for his dad) to a T, since he's picturing a future that's based on Rick's past moments of grace, and, of course, he can only see it since he's facing his own mortality. Tonally, too, the folksy pace aligns perfectly with the crystalline blue skies that surround him in his hour of peril.
So, it's an inspired track choice that's bound to earn prime placement in any Walking Dead fan's playlist.