Sophie Turner Interview About Game of Thrones Season 8
Sophie Turner Says the Final Season of Game of Thrones Will Be "Emotionally Torturous"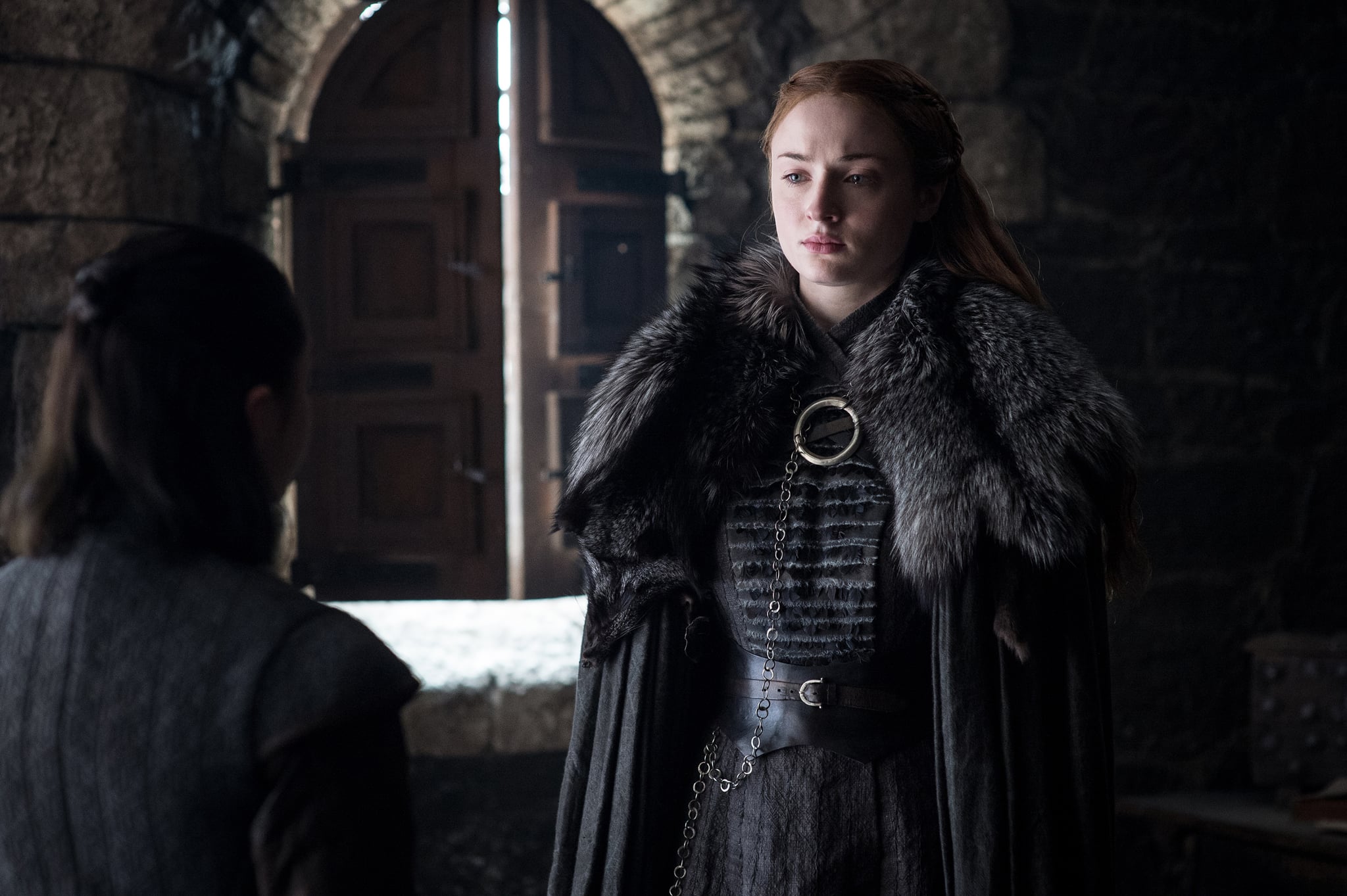 It doesn't take a diehard Game of Thrones fan to know that the last season of the series is going to be brutal. Gut-wrenching. Heartbreaking. Basically, it's going to make all of us curl into the fetal position and pray for what life was like before the phrases "Red Wedding" and "Night King" held meaning. But until then, all we can do is pick apart everything the cast has said about season eight until it finally premieres. Case in point, a recently unearthed video interview star Sophie Turner had with Gold Derby back in 2017 that teases plenty of sobbing in our future.
"I can tell you that there's definitely a coming together of people," Turner explained. "Everyone is coming together to fight the impending doom. There's a lot of tension between these little groups, battling for what they think is right. It's Game of Thrones, so it's going to be bloodier and more death and more emotionally torturous than all the years before."
Bloodier? More death? Emotional torture? Yep, sounds about right. Turner also spoke about where we can expect Sansa's story to go in season eight. Spoiler alert: our favourite (and most resilient) Stark isn't done fighting.
"I always saw something of a warrior in Sansa that I don't think other people really saw," she said. "I always had the feeling that she was learning and adapting, and at some point or another, it was going to manifest itself somehow, and she manifested it into being a warrior. It felt really satisfying when it happened, and I'm really happy where this storyline for her has ended up." Next year can't come soon enough.