This Is Us Season 2 Finale Song
The Beautiful Song That Made You Shed a Tear During the This Is Us Season 2 Finale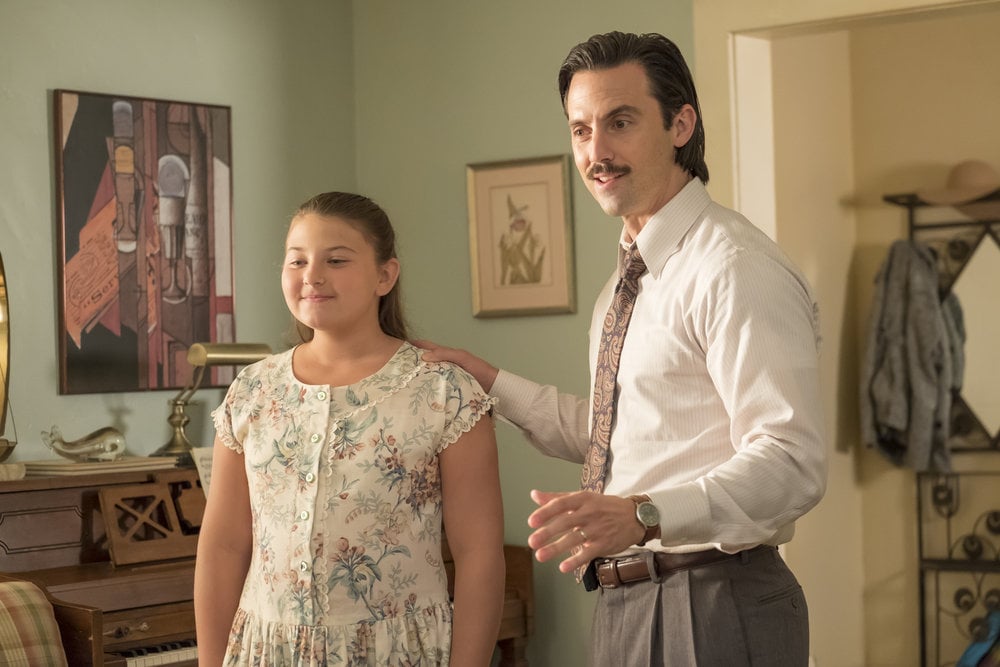 Warning: This Is Us season two finale spoilers.

This Is Us really knows how to do a dramatic send-off. While the cliffhangers in the season two finale certainly left us on the edge of our seats, there was one thing that really made us emotional: the gorgeous music. While Rebecca (Mandy Moore) gives a beautiful rendition of "Moonshadow" by Cat Stevens during the dream sequence wedding, it is the song that plays at Kate and Toby's wedding that really made us shed a tear.
As Kate walks down the aisle in her wedding gown, "Alps" by Novo Amor and Ed Tullett plays in the background. Not only are the beautiful melodies enough to make you choke on your sobs, but the lyrics about a nostalgic love are incredibly fitting. While Kate and Toby say their vows and exchange rings, the episode flashes back to a young Kate as she innocently asks her dad, Jack, if she can marry him when she grows up.
While he tells her they can't get married, he promises that she will one day meet a man who is even better than him. Aside from gushing about how lucky her future husband will be, he adds that he will be there on her wedding day to walk her down the aisle and give her away. Cue the tears! While we're happy Toby and Kate finally get married, we can't help but be a little heartbroken that her father wasn't there to see it.
If you need us, we'll just be playing this song on repeat and crying into our tissues.