What Is Jordan Peele's Us Movie About?
Us: The Plot of Jordan Peele's Mysterious Thriller Is Vague, but Incredibly Foreboding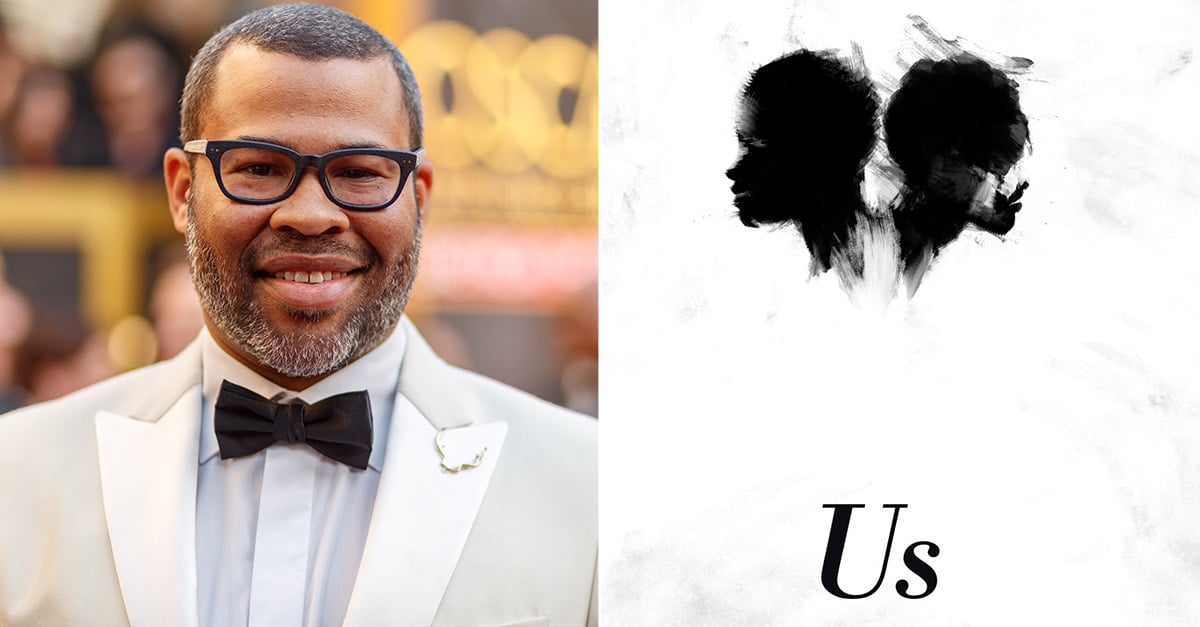 It's been well over a year since Jordan Peele made his directorial debut with the critically-acclaimed horror flick Get Out, and fans of the Oscar-winning director are hungry for more of his work. Peele has been committed giving them exactly that — the filmmaker has multiple projects in progress, including a reboot of The Twilight Zone, producing a new HBO series, and a role in Toy Story 4
The one project we've been on our toes waiting for is Peele's first feature since Get Out, "a new nightmare" simply titled Us. Peele announced the project in May 2018 by dropping the movie poster and release date on Twitter, with the star-studded cast confirmations — Lupita Nyong'o, Elisabeth Moss — following soon after. While details surrounding the plot of the film have been scarce since Peele's announcement, /Film revealed a synopsis sent out with recent test screening invites that gives more information beyond our knowledge that the story focuses on two couples, one white and one black.
The story reportedly follows a couple (Lupita Nyong'o and Winston Duke) who take their kids to their beach house to unwind with friends (which include Elizabeth Moss and possibly her onscreen husband, Tim Heidecker). Their night "turns to chaos when some shocking visitors arrive uninvited." Though the synopsis is still pretty vague, it also manages to be hella ominous.
In an interview with Insider, Peele said that much like how Get Out examines race and racism, Us will centre around "these innately human monsters that are woven into the fabric of how we think and how we interact." While he says the movie will follow the same tone as Get Out, it will be a completely different film and not focus on addressing race. Which leaves us wondering which monsters will Us be focusing on specifically, and how dark will it get?
However the story takes shape, we have no doubt we'll be poring over ever detail — just like we did with Get Out — when Us hits theatres on March 15, 2019.