When Is Eurovision 2019 on TV?
Here's How You Can Watch Eurovision 2019, Without Leaving Your Sofa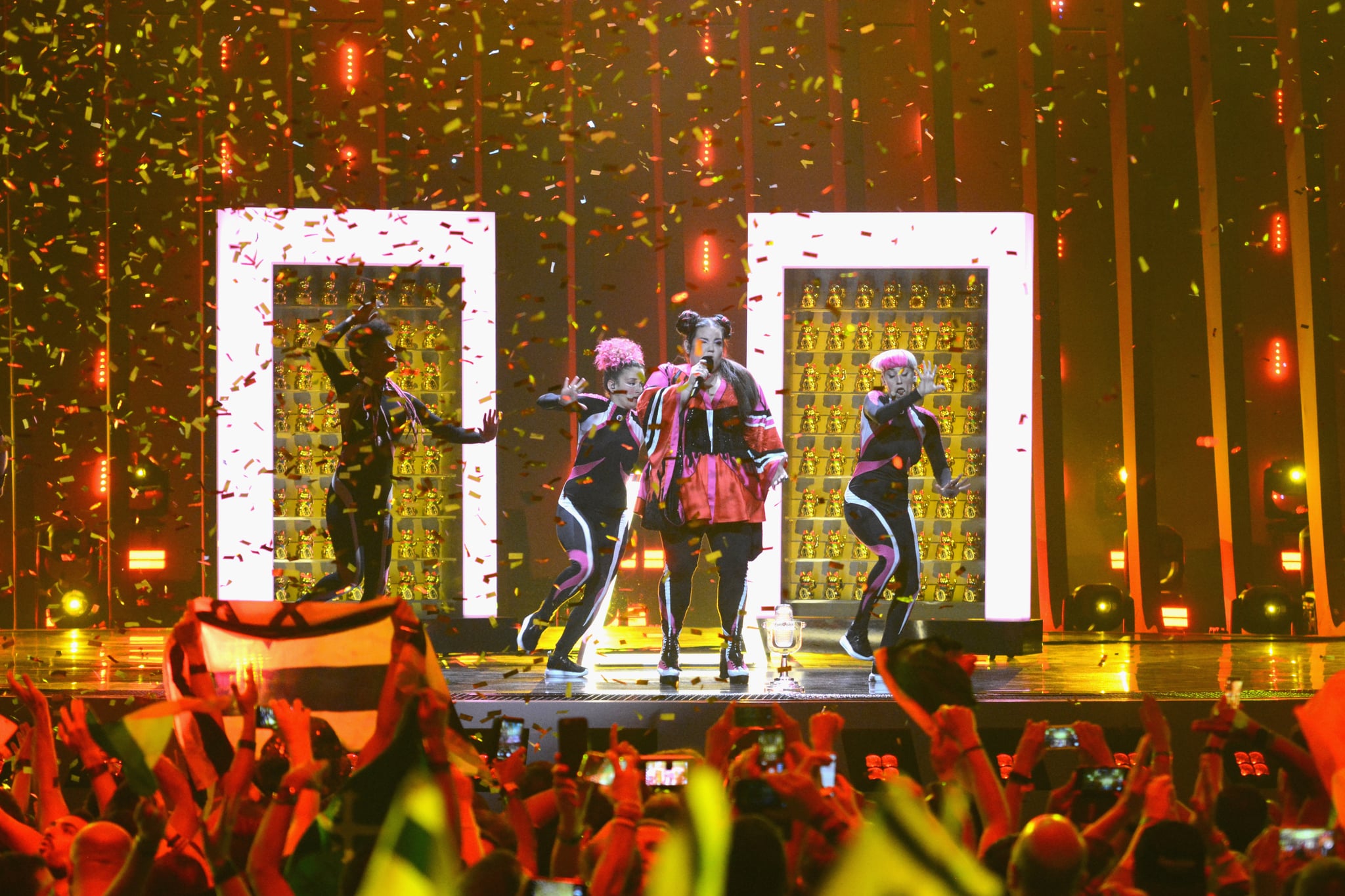 That celebration of wacky Europop, the 2019 Eurovision Song Contest, is fast approaching. Last year in Lisbon, Netta won the Grand Final for Israel, so — in keeping with tradition — that means Israel gets to host the 2019 ceremony. The 64th edition of the music competition is taking place in Tel Aviv, with the two semifinals held on May 14 and May 16. The Grand Final will take place on the Saturday night, May 18. Bar Refaeli, Erez Tal, Assi Azar, and Lucy Ayoub are the onstage hosts, and Madonna is due to be the interval act, following her controversial VMAs appearance.
The UK has an automatic pass to the Grand Final, along with the rest of the "Big Five" countries (France, Germany, Italy, and Spain). The host country always prequalifies, too, so Israel has a guaranteed place. Following the Semi-Final Allocation Draw, it's been decided that the UK will vote in the second semifinal. Although Israel is geographically located in Asia, not Europe, you don't actually have to be in Europe to take part in the contest, you just have to be a member of the European Broadcasting Union. That's why Australia is also allowed to compete.
As ever, people in the UK can join the fun by tuning in to the BBC. Graham Norton took over from Terry Wogan as the presenter of the BBC's coverage 10 years ago and is continuing this year with his hilarious commentary to the frankly bonkers entertainment. He's previously been joined for the Grand Final on BBC One by Mel Giedroyc, who's had the role of the BBC Eurovision Spokesperson delivering the result of the jury vote live from London, but this year, Rylan Clark-Neal is excited to be the one announcing the votes of the UK during the final. Like last year, Rylan will also be joining Scott Mills to present the semifinals on BBC Four. Ken Bruce has long provided coverage on BBC Radio 2.
So, who is the UK entry this year? Michael Rice has the task of representing the UK with the song "Bigger Than Us." He won the BBC show Eurovision: You Decide, being crowned our entry by expert judging panelists Rylan, Mollie King, and Marvin Humes, plus the voting public.