Where Is Clay Going in the 13 Reasons Why Season 2 Trailer?
Why Clay's All Dressed Up in the 13 Reasons Why Season 2 Trailer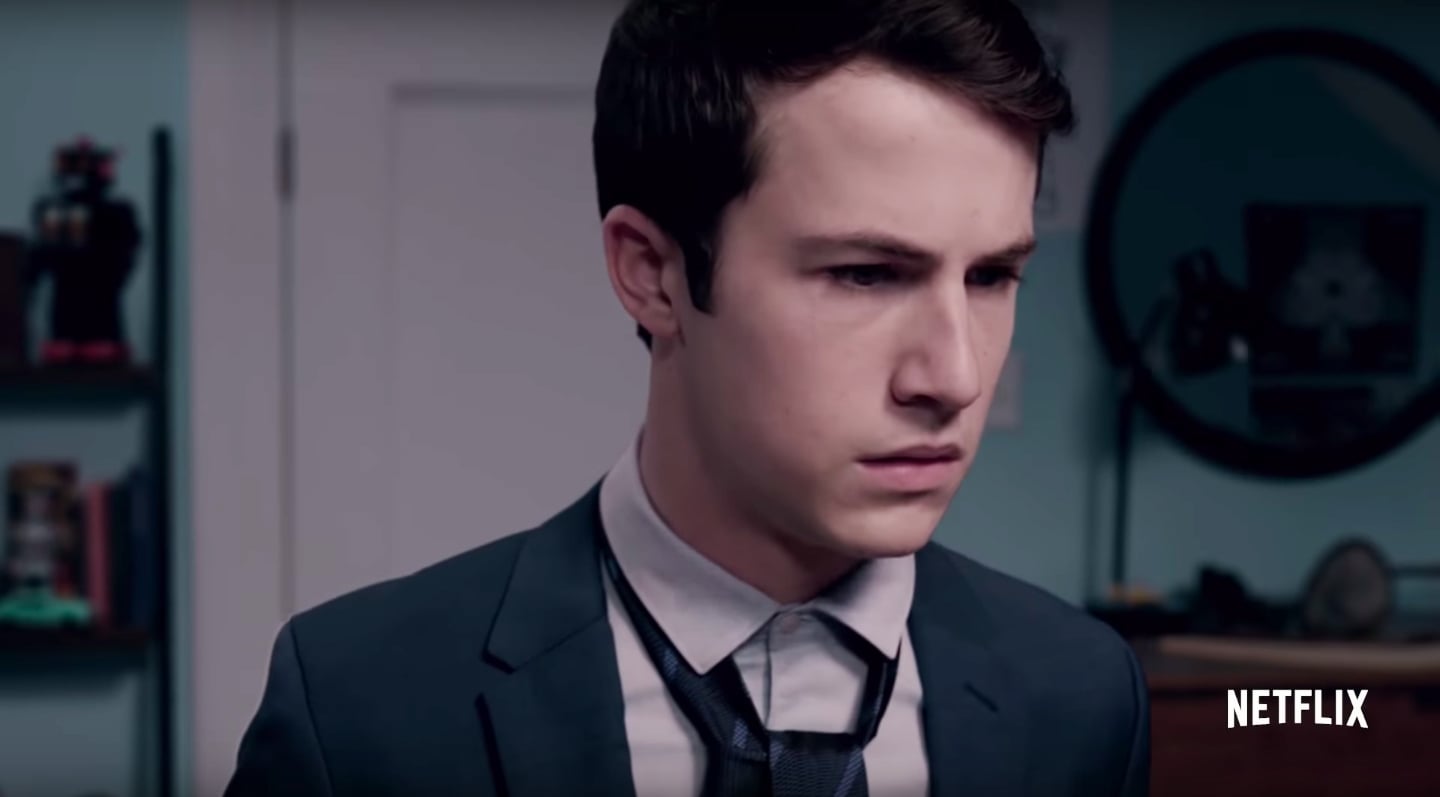 The sure-to-be intense second season of 13 Reasons Why is hitting Netflix on May 18, and thanks to a cryptic new trailer, we now have a few hints about what lies ahead for Clay, Tony, Jessica, and the Bakers. One of the biggest clues of all is hidden in Clay's portion of the trailer. Hannah's crush is looking nervous in a suit and tie. He's clearly going somewhere, and he doesn't seem to be entirely confident about what comes next. That could be because Clay appears to be heading to court, and given the threatening messages that are written on the Polaroids floating around his room, revealing everything he knows about Hannah might mean putting his own life in danger.
In an interview with The Hollywood Reporter, series creator Brian Yorkey revealed that Hannah's parents will be going to trial against the school district. And Mrs. Baker's clue board further reveals that she knows exactly which students know why her daughter took her own life now that she's listened to the tapes. As the person who works so hard to find justice for Hannah in season one, Clay is still at the centre of this mess. This is clearly illustrated in the trailer when the camera pans to a court summons that's sitting on his bed.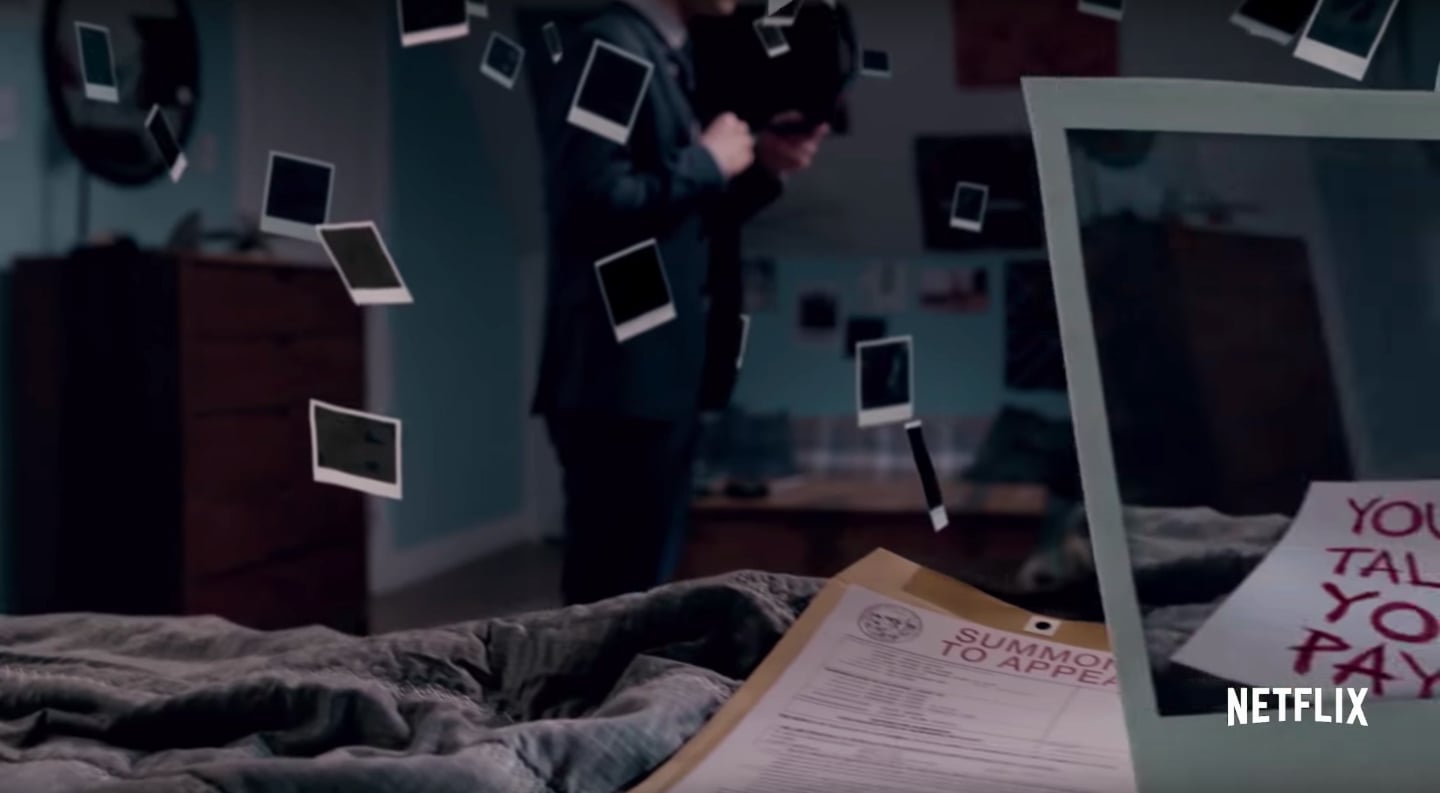 The summons suggests that Clay is going to have to testify about the tapes, and more importantly, about Bryce. The star athlete is also a serial racist, and Yorkey revealed to THR that the show will be exploring how the school may have played a role in protecting him from the police. The fact that there's clearly a much bigger story surrounding Bryce and the number of people who know about all of the young women he has hurt puts Clay in a tricky situation.
Season one proves that Clay is committed to making sure that Bryce faces punishment for hurting Hannah and Jessica. However, there may be more people working against him than we realised. One of the Polaroids reads, "You talk, you pay." It's clear that there are still people working to suppress the truth about Bryce, but there's no way of knowing just how far they're willing to go in order to keep Clay from speaking in court.
They shouldn't underestimate Clay, though. In his interview, Yorkey said, "There's a mystery that Clay, with the help of Tony and some of the other friends, will unfold over the course of the season that ends up being very instrumental in the trial."
We'll have to wait until season two premieres to see what Clay's day in court brings, but there's no doubt that he's as driven as ever before to make sure Bryce goes down for what he did to Hannah.