Where Does Chambers on Netflix Take Place?
Despite Its Dry Arizona Landscape, Chambers Was Filmed More Than 300 Miles Away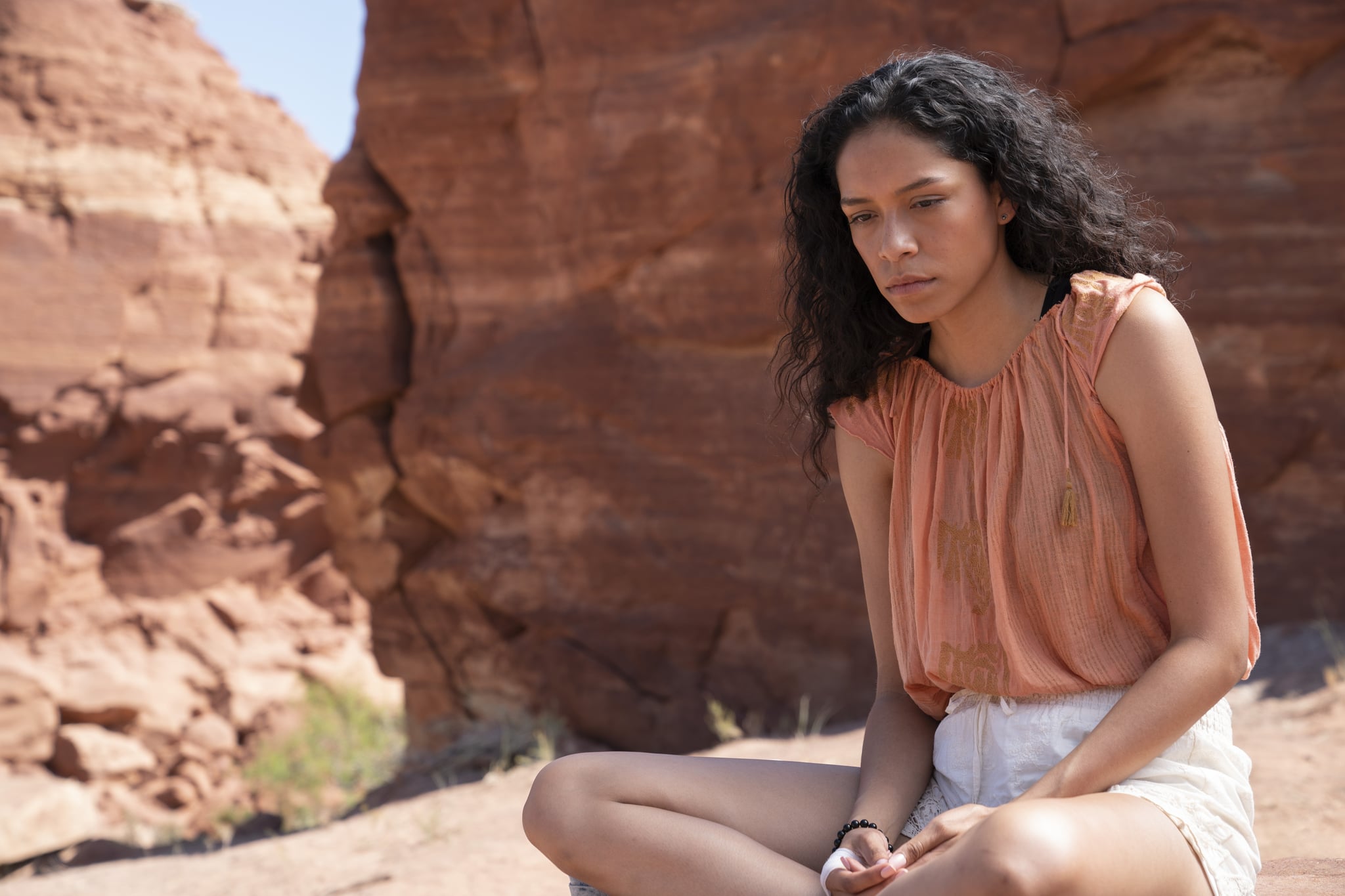 If you've watched Netflix's new psychological horror show Chambers, you're acutely aware it's set in the Southwest, particularly Arizona. The show uses long shots of the sprawling desert landscape and miles upon miles of hilly terrain to enhance the eerie mood of the movie. In fact, the "haboob" dust storm that occurs in the first episode kicks off the entire mystery by trapping Sasha with the LeFevres for the night. Filming, however, took place in parts of Albuquerque, New Mexico for six months. What's interesting about the location is that it's where Netflix's Messiah and The Ballad of Buster Scruggs were also filmed.
In an interview with Refinery29, Jonny Rios (the actor playing Ravi who attends Crystal Valley High and was the centre of major drama between Becky and her best friend Marnie) commented on how important setting is to Chambers: "We were out in the middle of the desert, where we shot a lot of our scenes on location in Albuquerque. The weather could be absolutely beautiful one minute, and a hailstorm the next, that's cracking windshields. There were some spooky moments where it was like, 'Oh, there's something going on here.'" Not only was filming done at local high schools, the foothills and Downtown area, according to The Albuquerque Journal, but many local residents were hired by the production team as both talent and crew.
In making the Southwest such a character in the movie, the movie highlights the rich Native American culture in the region as well as the economic disparities between the wealthy Crystal Valley and the struggling Cottonwood. In an interview with The Hollywood Reporter, creator Leah Rachel said, "There's a lot going on with the show in terms of social themes and class and race, but it's really a have and have-nots story. How people interpret that depends on where they come from. But it's ultimately about somebody trying to remain who they are in a world that's telling them they should want to be something else."
Though we're still awaiting news about a possible season, it's safe to say we can expect these socioeconomic issues to present and for the setting to be just as strong a character.