Where'd You Go, Bernadette Book Spoilers
Want to Know Where Bernadette Went in the Namesake Novel? Here's Your Answer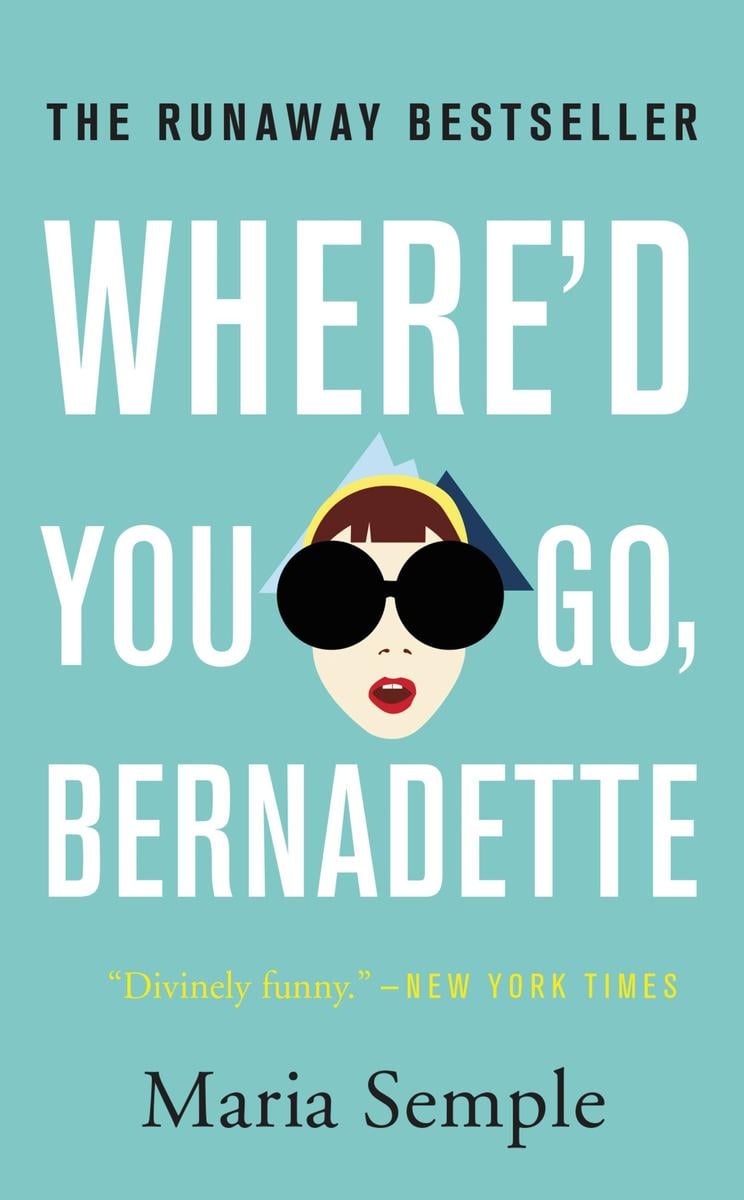 You might already be hearing some hype for next year's sure-to-be-successful flick Where'd You Go, Bernadette, which stars Cate Blanchett, Billy Crudup, and Kristen Wiig. The film is set to be released in March and is based on the 2012 mystery-comedy novel by Maria Semple. Can't wait to find out the twists and turns of the film, but don't have time to read the book? No problem. Here's what you need to know about the novel.
The narrator is Bee Branch, a 15-year-old who seemingly has it all: She's a straight-S student (for "Surpasses Excellence") who lives in Seattle with her genius parents. Her father, Elgin, works at Microsoft on a robot featured in "the fourth-most-watched TED talk" ever, and her mother, Bernadette, is a former award-winning architect. But something goes terribly wrong: Bernadette disappears, and Bee is left trying to figure out just what happened.
Bee traces the disappearance back to her perfect report card: Her parents promised her she could have anything if she got a perfect report card for all her years in this school. She chooses a family trip to Antarctica. But there's a big problem: Bernadette is practically housebound due to crippling agoraphobia. She has a personal assistant in India, Manjula, to whom she delegates most of her tasks (including arranging the Antarctica trip) to ensure she doesn't have to leave the house and deal with people.
Through a series of documents — police and FBI reports, school documents and emails written by various characters — we learn more about Bernadette. We find out she has an ongoing feud with some of the mothers at Bee's private school, mainly her neighbour Audrey Griffin, who accuses Bernadette of running over her foot with her car (which is untrue). Meanwhile, Soo-Lin Lee-Segal, a friend of Audrey's, works for Elgin and tells him about Bernadette's alleged attacks on Audrey. Soo-Lin and Elgin begin an emotional affair, then the FBI contacts Elgin to say that "Manjula" is actually a Russian money scamming ring planning to defraud Elgin and Bernadette. Elgin arranges for an intervention with Bernadette to approach her with the information, but the FBI and police get involved, so in the middle of the intervention, Bernadette goes to the bathroom and disappears.
Soo-Lin tells Audrey that she is pregnant with Elgin's child, though it's revealed it was the result of a drunken one-night stand, which Elgin completely regrets. Elgin and Soo-Lin learn that Bernadette actually took the trip to Antarctica herself and go there to confront her only to have her disappear again. Meanwhile, Bee receives a package that contains the bulk of the correspondence used in the novel, later revealed to be from Audrey to help her understand what happened to her mother. It's revealed that, after Audrey discovered that her accusations against Bernadette were going to result in her being hospitalized, Audrey actually helped Bernadette escape from her house, told her about Soo-Lin and Elgin, and helped her get to Antarctica in the hopes that she would be able to speak to Elgin and Bee there.
So how does it all wrap up? Bee, with the help of her father, tracks down her mother in Antarctica, finding her alive and well at Palmer Station, an American base where scientists work and research. It's unclear what happens in the end, but it seems the Branch family is ready to make amends.