Who Is Franco Harris in This Is Us?
Wondering Who Is "Harris" on This Is Us? Wonder No More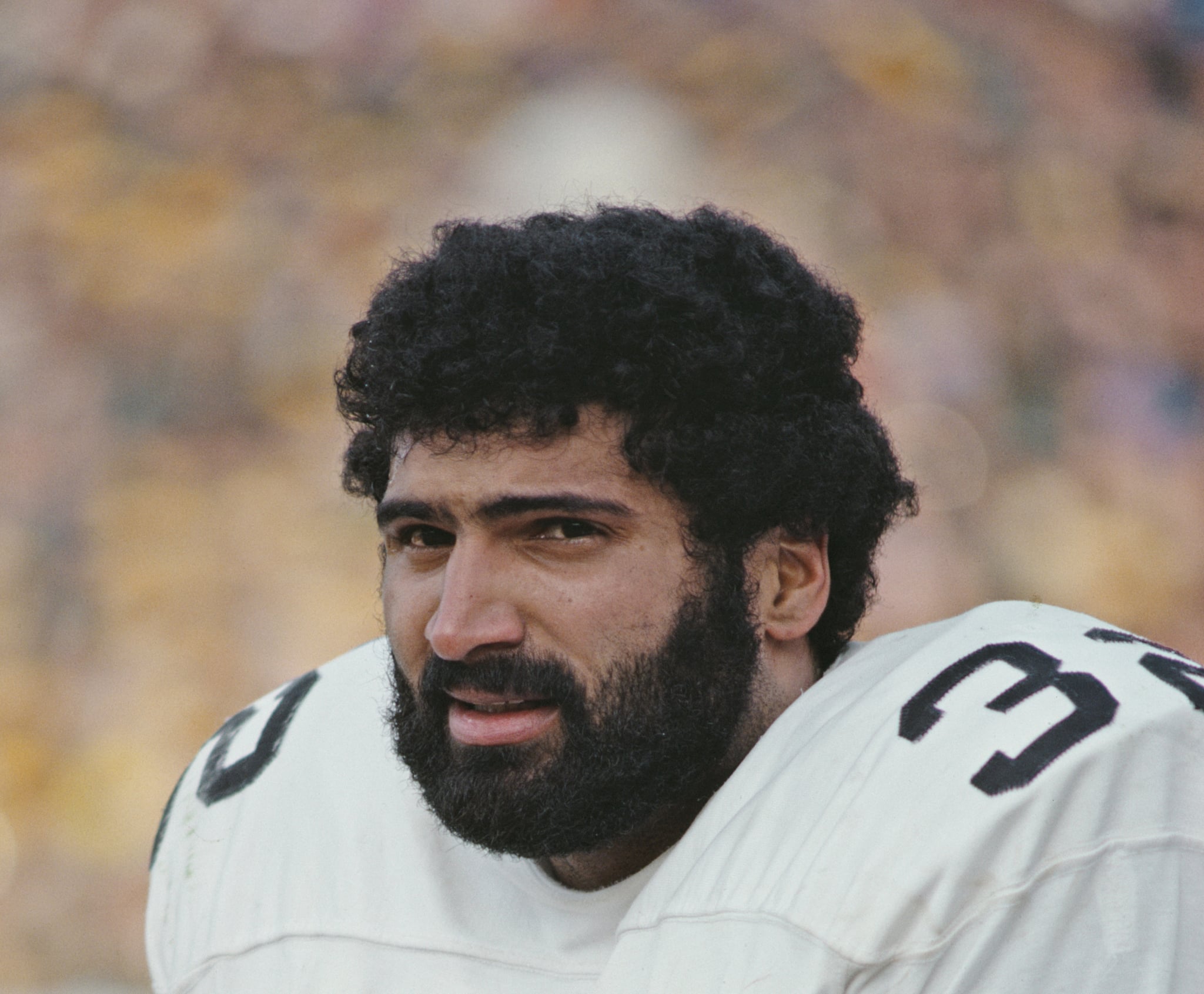 On the third season premiere of This Is Us, most of the focus is on the Pearson clan in the past, the present day, and (briefly and mysteriously) the future. But that's not how the episode begins. Instead, the Sept. 26 episode kicks off (pun intended) with a random football player in the 1970s, whose uniform reveals his name to be "Harris." If you're one of the viewers who was a bit baffled when the character doesn't turn out to be some significant person in the Pearsons' circle, well, wonder no more. We've got all the info on Franco Harris, the real-life Pittsburgh Steelers player who's a downright sports legend.
As every This Is Us fan knows well, football — and the Steelers specifically — is very important to the Pearson family, so it seems only fitting that a real-life football reference has finally made its way into the series. Although some viewers initially suspected that "Harris" is a younger version of a character we already knew — maybe a young Miguel or Deja's dad — the football fans in the audience knew immediately who he really is.
In the 1970s, Harris was a fullback for the Steelers. He gained instant fame in December 1972 for an incredible, improbable play that became known as the "Immaculate Reception": when the ball ricocheted off another player's helmet, Harris grabbed it and ran it all the way for a game-winning touchdown. It was one of those moments so unlikely that some say it had to be luck — or fate, just like Jack and Rebecca.
The symbolism is pretty hard to miss. Jack and Rebecca's relationship starts and ends with a football game: Jack dies on a Super Bowl Sunday, and we know now that their first date was on the same day as an iconic game. Historical references have been scattered through the series so far, but mostly just to establish setting. This Is Us has already revealed that it'll be using history as a major plot point this season, as the story tackles Jack's experiences in Vietnam. While the Harris reference might just be a fun Easter egg and a cute way of tying together the Pearsons' love of the Steelers to Jack and Rebecca's backstory, it also might herald more real-life history ties to come.