Who Is Jason Tartick From The Bachelorette?
Rooting For Jason to Win Becca's Heart? Here's What to Know About The Bachelorette's Fan Favourite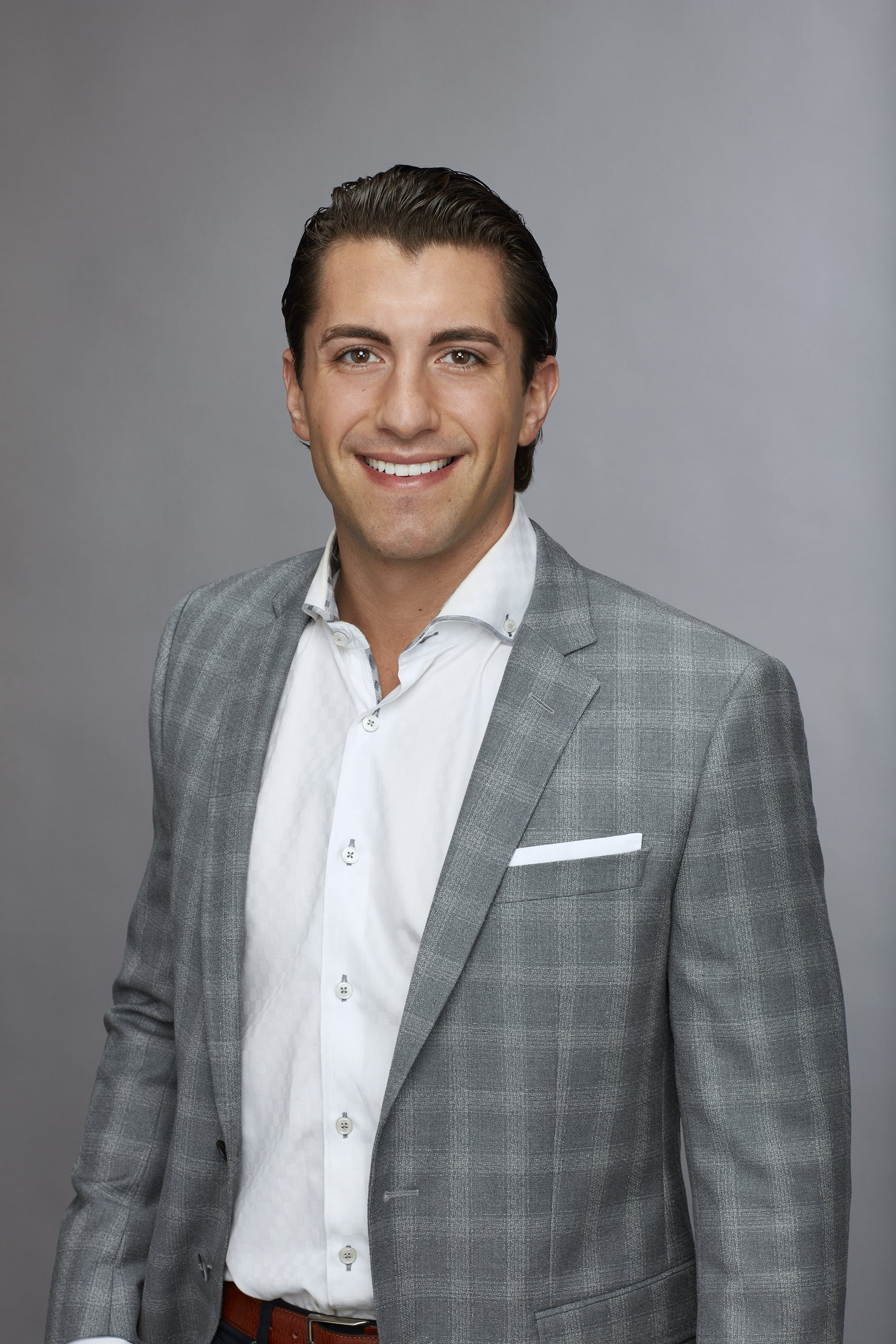 Image Source: ABC
He's been compared to Al Pacino circa The Godfather, Andrew Keegan circa the '90s, and Michael Scott a la The Office, but when it comes down to it, The Bachelor's Jason Tartick is in a league of his own. The 29-year-old corporate banker from Buffalo, NY, showed up this season somewhat under the radar but over the past few weeks has quickly soared to "fan favourite" for his sincerity, sweetness, and down-to-earth nature. (That whole trying-to-stifle-laughter thing during Jordan Kimball and David Ravitz's dramatically hilarious showdown also helped endear him to Bachelor Nation.)
To help you learn more about the contestant, we've done a little digging. Here are five things you might not have known about Tartick that'll make you like him even more:
1. He's a Charitable Dude
In an Instagram post Tartick posted on May 21 along with his TV bio portrait, he writes, "A year ago, I participated in the @gildasclubroc bachelor charity auction to raise money for families undergoing cancer treatment. Little did I know, that being part of that incredible cause would soon lead to an opportunity joining 27 gents in a journey for the beloved @bkoof."
2. Soccer Is His Favourite Sport
After graduating from high school, he went to school at SUNY Geneseo, where he played soccer. He later went to the University of Rochester, where he got his MBA.
3. He's a Disney Fan
According to his biography, Tartick is not ashamed to admit that he loves "belting out tunes from his favourite Disney movies." Maybe he's the Aladdin to Becca's Jasmine?
4. The Man's Got a Career
Tartick is a successful banker. He serves as the vice president-senior middle market banker for Key Bank in Seattle, WA.
5. He Has a Great Sense of Humour
Based on what we've seen of Tartick so far this season, the man's got a great sense of humour. He wasn't shook when Becca forgot his name ("You said it to the right guy! I have thick skin."), he sees the hilarity in Jordan's antics vs. getting annoyed like some of the other contestants, and he comes across as a giant, lovable goofball.
We can't wait to see how his and Becca's love story will continue to unfold this season!